Fans of the Oulu rock band Blind Channel were kept in suspense late Thursday at this year's second Eurovision Song Contest semi-final in Rotterdam.
With all but one of 10 slots available filled for Saturday's final, entries from seven countries remained in the running before Finland was named as the last qualifying finalist with its gloomy submission Dark Side.
"There was one place left. We didn't know what was happening and 3,500 people started shouting 'Finland! Finland! Finland!' That's when we realised we'd done our job right. That was even more important to us than the fact that we made it into the finals," singer Niko Vilhelm told Yle.
"We made a statement"
The band's goal was simply to be able to play a second gig in Rotterdam, playing music that differs from the typical Eurovision pop. The band's sound, look and grim lyrics have been compared to so-called nu metal bands of the late 1990s and early 2000s.
Article continues after photo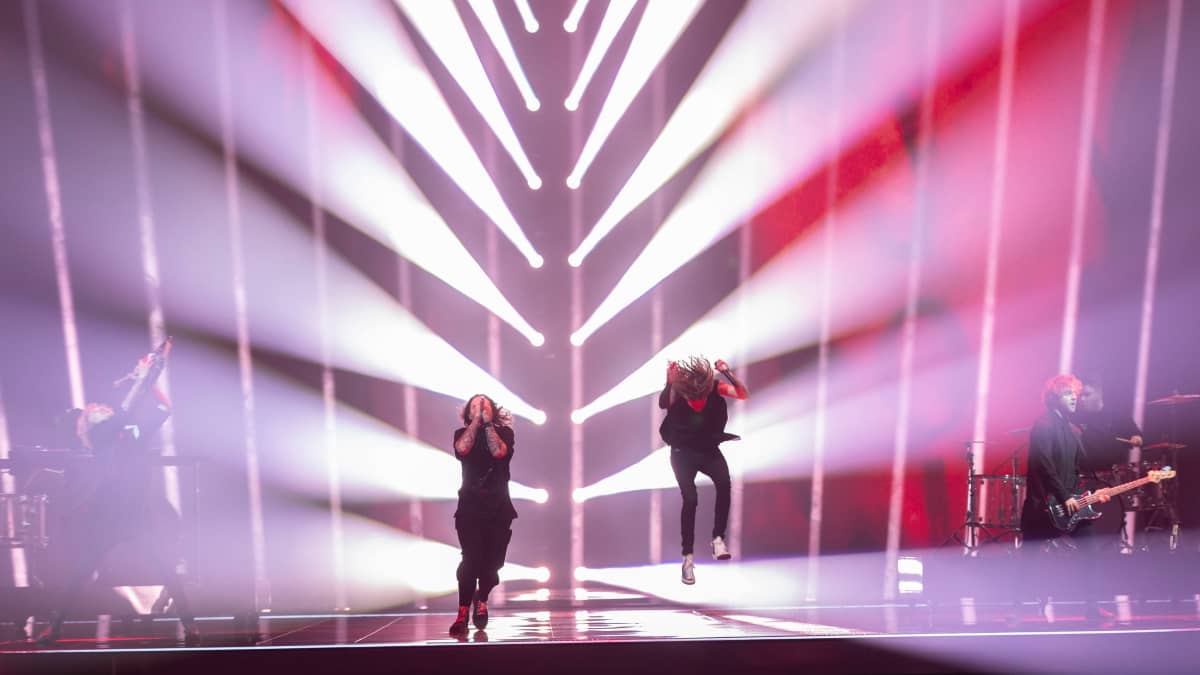 "You have to keep in mind that our genre isn't the world's most popular type of hot dance hits. We made a statement, and it worked this well within the Eurovision concept," said the band's second vocalist and guitarist, Joel Hokka.
Finland's only win at the Eurovision Song Contest came in 2006 with another hard rock song, Hard Rock Hallelujah by Lordi, who also hail from Northern Finland.
Thursday's performance was immediately reflected in a spike in followers of Blind Channel on social media, surpassing 44,000 on Instagram.
Rehearsals for the final are taking place on Friday, with two full run-throughs of the show. The band performs in the second half of Saturday evening's show.
As of early Friday, bookmakers ranked them eighth among the 26 finalists.