A coronavirus drug developed by Therapeutica Borealis, a pharmaceutical firm in Turku, has been granted a patent by the United States Patent and Trademark Office (USPTO). The nasal spray contains hydroxychloroquine, among other ingredients.
Earlier in May, the company said it had received approval for a patent application, based on which it expected a final patent this month.
"The final patent is an important milestone for us on our way to the market. Our next goal is to find an established pharmaceutical industry company with an international business scale," says Professor Kalervo Väänänen, one of the three inventors and founders of Therapeutica Borealis, in a press release on Monday. Väänänen is a cell biologist and former rector of the University of Turku.
Article continues after photo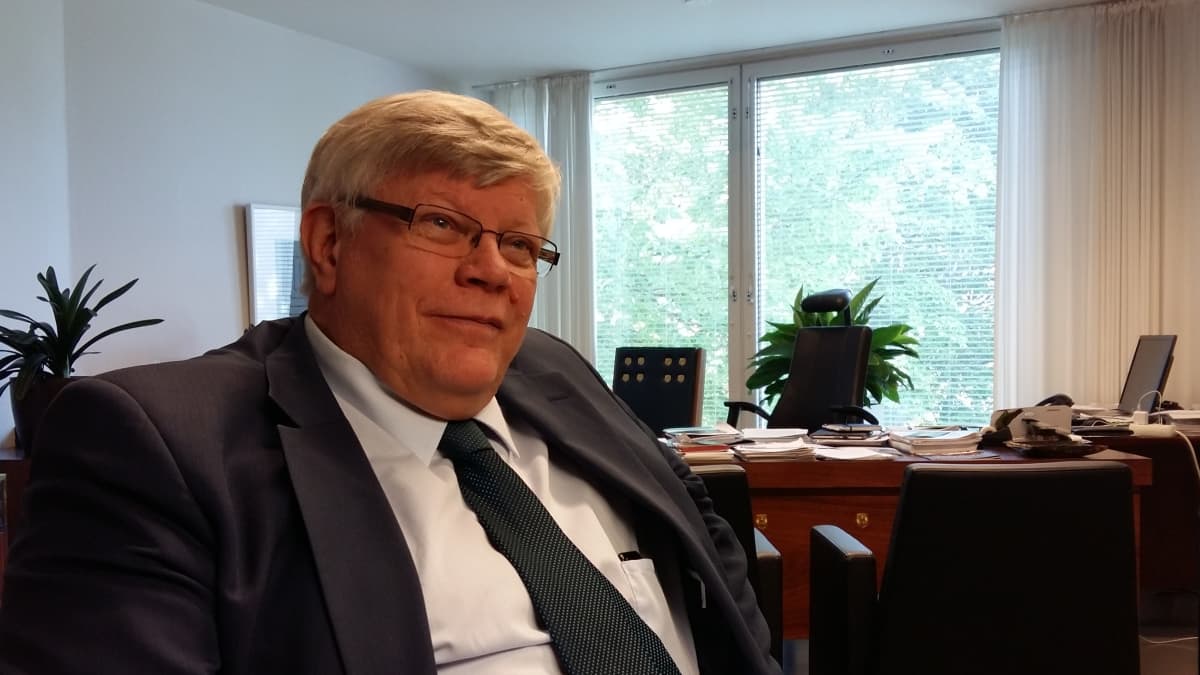 The co-inventors of the drug and co-founders of Therapeutica Borealis are Lauri Kangas, an adjunct professor of science at the University of Turku, and Matti Rihko, a psychologist, and board chair of the Turku Chamber of Commerce and of the University of Turku. He is also a former CEO of the Raisio food corporation, known for its cholesterol-lowering Benecol products.
According to the company, the nasal spray acts on cell function in nasal mucous in three ways, impairing the ability of the virus to penetrate the body and multiply, thus reducing the risk of serious illness.
Another Finnish pharmaceutical company, Rokote Laboratories, has been developing a coronavirus vaccine in nasal spray form, but has struggled to gain financing.
"Tackling the pandemic probably requires, in addition to a vaccine, a preventive or early-acting drug. This drug also helps especially in a situation where vaccine coverage threatens to remain too low for herd immunity," said Väänänen.
WHO warned against ivermectin use except in clinical trials
The firm said that the drug's active ingredients – aprotinin, hydroxychloroquine and ivermectin – are well-known and widely used drugs, but in this product are used in a new, targeted manner on the upper respiratory mucous membrane.
All the drug molecules covered by the patent are approved for the treatment of other diseases, but if used systemically, for instance as pills or infusions swallowed by patients, the amounts of drugs would be high and potentially harmful.
For topical use, as in a nasal spray, the concentrations of the active ingredients throughout the body remain very low but are sufficient locally to prevent the passage and replication of the virus, making the drug safer and more effective, says Therapeutica Borealis.
Aprotinin is a protease inhibitor while ivermectin is an antiparasitic and hydroxychloroquine has been used against malaria – and has been touted as a Covid-19 treatment by Brazilian President Jair Bolsonaro and former US President Donald Trump among others.
Earlier this year ivermectin manufacturer Merck said there was "no scientific basis for a potential therapeutic effect against Covid-19" and "no meaningful evidence for clinical activity or clinical efficacy in patients with Covid-19."
In March, the World Health Organisation (WHO) recommended against using ivermectin in patients with Covid-19 except for clinical trials, because of a lack of data demonstrating its benefits. The European Medicines Agency and the US Food and Drug Administration issued similar warnings. It has however been used for Covid patients in countries including South Africa and India.