Finland's two-decade long crisis management operation in Afghanistan is set to end before Midsummer, as the country refocuses on military crisis management operations in Africa.
Some 20 Finnish soldiers remain in Afghanistan, but they will leave well ahead of the official end of the US and Nato-led Resolute Support Mission in the country this autumn.
The United States has set a deadline of 11 September for the departure, exactly twenty years after the attack on the World Trade Centre that prompted UN-backed military action in the country.
The first Finns to return will arrive home on Tuesday, with the remainder to leave Afghanistan by 13 June.
That's an accelerated timetable, as they were previously slated to stay until the autumn.
Story continues after map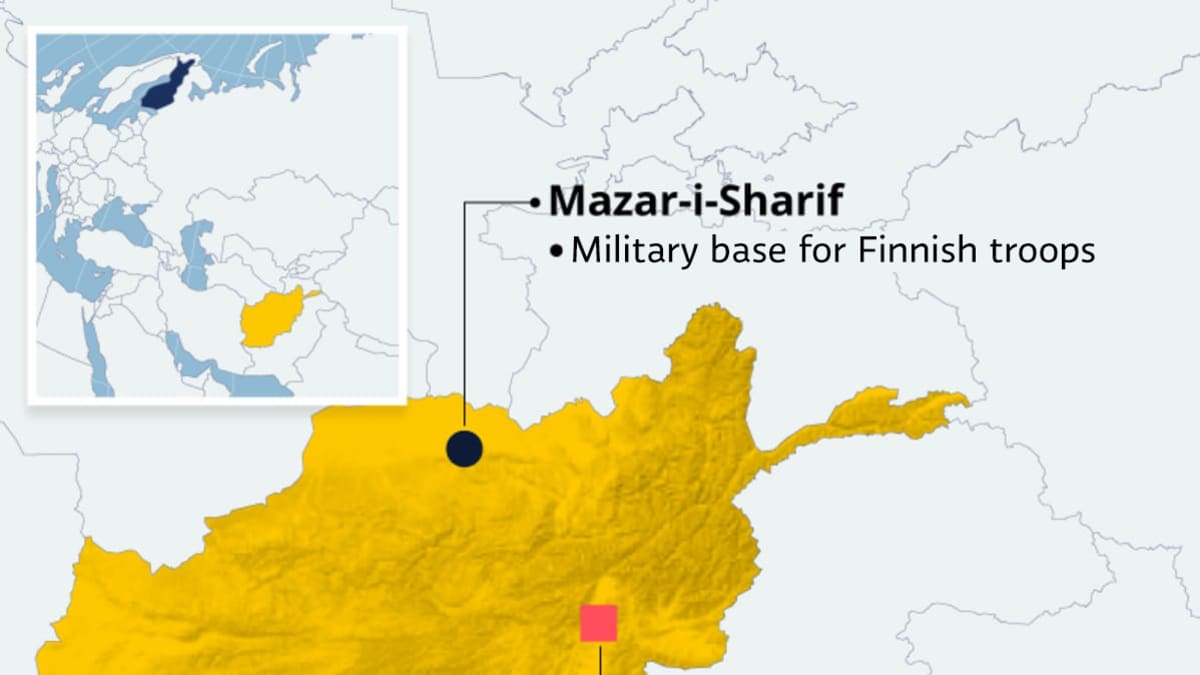 The timetable was announced on Tuesday by the Defence Forces, who also noted that the Finns would not leave behind any equipment or vehicles in the country.
The Finns have recently been involved in missions to advise, train and lead Afghan troops. In all around 2,500 Finnish soldiers have served in Afghanistan, including 52 women.
Over the two decades Finns have served in Afghanistan, two have died and fifteen were injured in the country.
The operation has cost Finland about 315 million euros altogether.
Story continues after map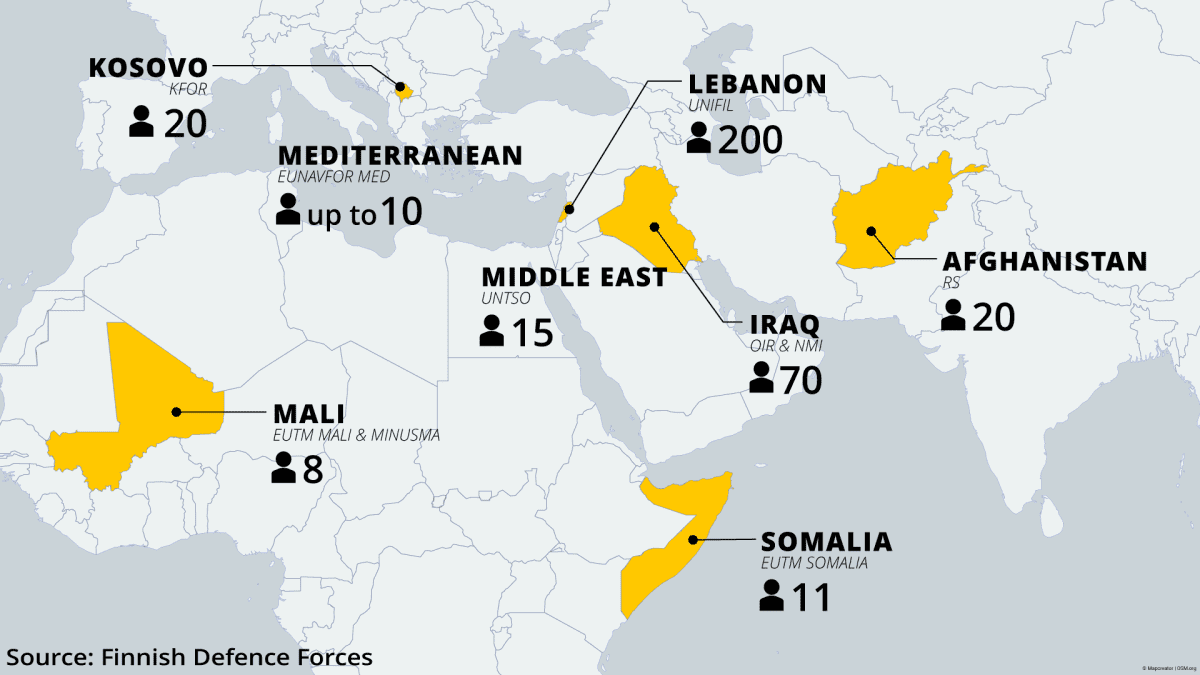 In the wake of the departure, Finland is considering an increased presence in crisis management operations in Africa.
President Sauli Niinistö and the Foreign and Security policy committee said last Friday that Finland should increase its contribution to the EU military training operation in Mali.
They did not take a position on how many troops Finland could commit to Mali, as the leadership of the EU mission will have an input into that decision, but a timetable and troop number estimate should be available later in the year.
The decision is in line with the government's foreign and security policy, which states that Finland should increase its contributions to crisis management in Africa.
The Ministry of Foreign Affairs has taken the view that conflicts and deteriorating security situations in Africa have a direct impact on Europe's and Finland's security, especially in the Sahel region and Mali in particular.