Many people in Finland who had the opportunity to work or study from home during the coronavirus pandemic would like to continue doing so, at least to some extent, according to a recent European survey.
Finland was the quickest among EU countries to shift to teleworking during the coronavirus crisis.
As the pandemic took hold more than a year ago, Anniina Lehmus, who studies veterinary medicine at Helsinki University, decided to move back to her hometown of Kaarina as the institution called off in-person teaching.
But Lehmus said there were many benefits to distance learning, including less time and money spent on commuting, for example. She was also able to begin studying Russian, which would not have been possible otherwise, Lehmus explained.
"The course timings overlapped or weren't being offered at the downtown campus. But with the help of distance learning I completed those courses, too," she said.
Story continues after photo.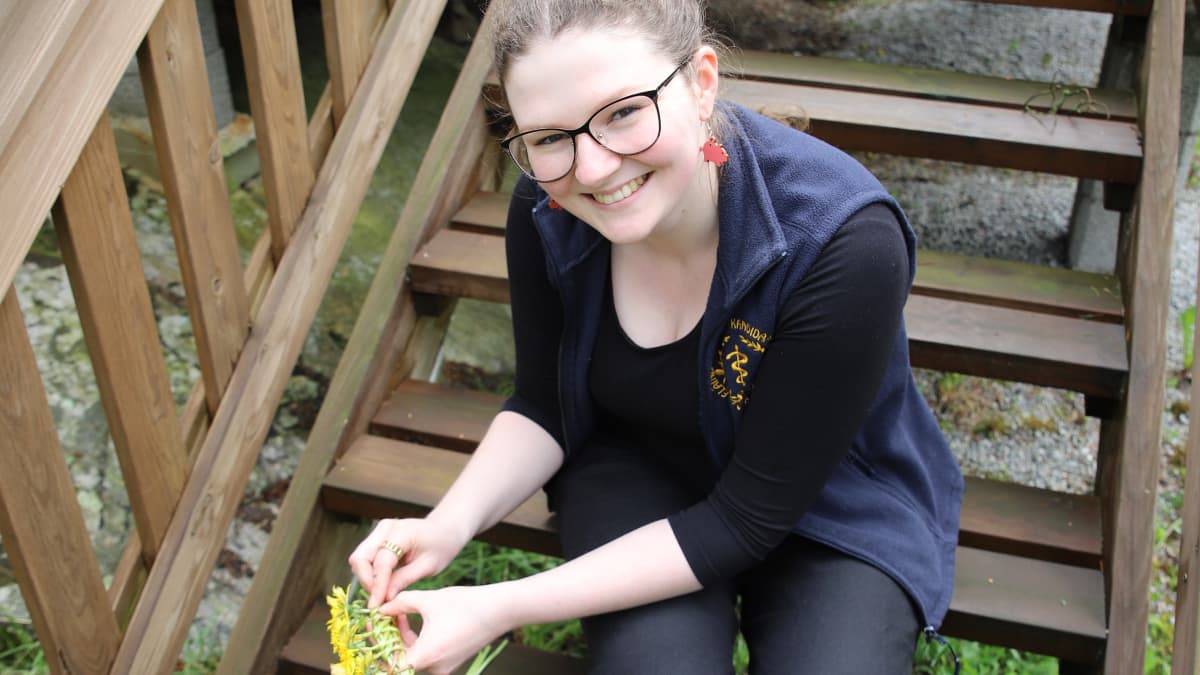 Lehmus is not the only one who likes studying from afar, according to Katariina Salmela-Aro, an education professor at the University of Helsinki who has researched how students and faculty have dealt with distance learning situations.
The professor said that over the past year many students have developed digital skills and found the tools enabling them to be more self reliant, adding that students are increasingly able to seek out assistance and support when they need it. She said about 20 percent of students reported they enjoyed the experience of distance learning during the pandemic.
Veterinary student Lehmus said the experience taught her self discipline skills, adding that she hopes that there would be an opportunity to continue learning remotely, as university lecture halls begin to fill up again.
However, she would like in-person studies to continue and to have the opportunity to study remotely part of the time.
Many possibilities
Eeva Kosonen, who works as a team leader, said there were many possibilities offered by remote working. Even though her pre-pandemic commute to work was roughly a kilometer away, she said that she saved about 45 every morning by being able to skip that routine.
"I really love remote working," Kosonen enthused, adding that the practice has offered possibilities for improved scheduling, concentrating, exercising and even doing the laundry.
"It's good to have breaks during the day," she explained, but noted that there were potential pitfalls to remote working, like increased apathy and loneliness.
However, Kosonen said she constantly reminds her 20-member team to take breaks and to engage with each during shared coffee breaks.
A study by the European Foundation for the Improvement of Living and Working Conditions (Eurofound),Living, working and COVID-19, found that about 20 percent of workers in Finland would like to work remotely all the time and more than 40 percent would prefer doing so a few times a week.
"It seems that the majority of people are satisfied and would like to continue working remotely at least in this kind of hybrid model,'' said Virpi Ruohomäki, a senior researcher at the Finnish Institute of Occupational Health.
Only five percent of the Eurofound study's respondents said they would prefer not to work remotely at all.
Ruohomäki noted that working methods have changed and developed over the past year. She said that even though the situation has been particularly burdensome on younger people, many people feel that remote work has increased their independence, balanced their work-personal lives and saved time on commutes to and from work.