Clad in black, an estimated 1500 workers from Finland's cultural sector gathered for a demonstration in front of Parliament House at noon on Thursday.
The approximately two-hour event was aimed at pressuring politicians to allow larger public events and to begin immediate payment of freelancer coronavirus subsidies. The industry was also demanding that the state invest at least one percent of its budget on culture and bolster the status and safety net of freelancers in the cultural sector.
Those leading the demonstration included many established, successful artists including musicians, writers, directors, dancers and actors, as well as leaders of industry groups. They handed over a statement including the above demands to government ministers and MPs.
Article continues after photo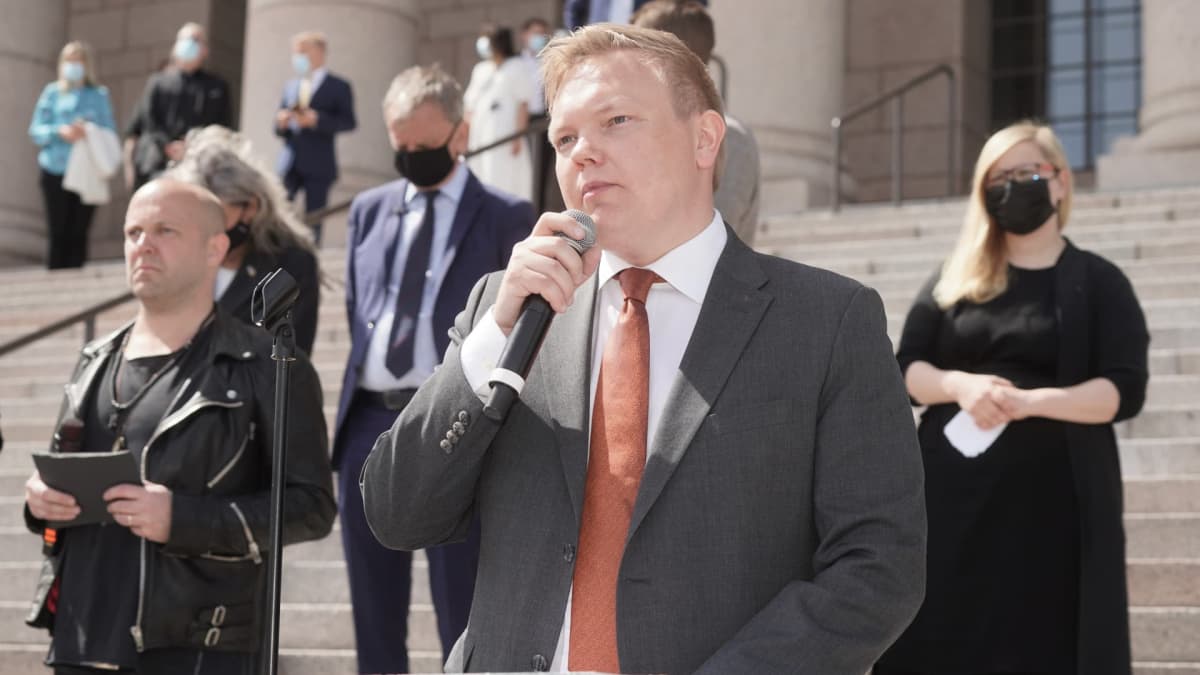 Minister of Science and Culture Antti Kurvinen (Cen), who took office a week ago, promised a decision on subsidies on Friday.
The pandemic has severely hit the domestic cultural field, especially the events industry, where activities have long been at a virtual standstill.
Industry: Compensation for just 4% of losses
According to calculations by the events industry association Tapahtumateollisuus, losses in its sector totalled about 1.9 billion euros last year. It says that groups and individuals have only received compensation for about four percent of these losses. Nearly 140,000 people have been without work while 10,000 have been furloughed.
At the heart of the cultural branch's frustration are restrictions on events that it sees as unfair compared to other sectors, such as the food industry.
Article continues after photo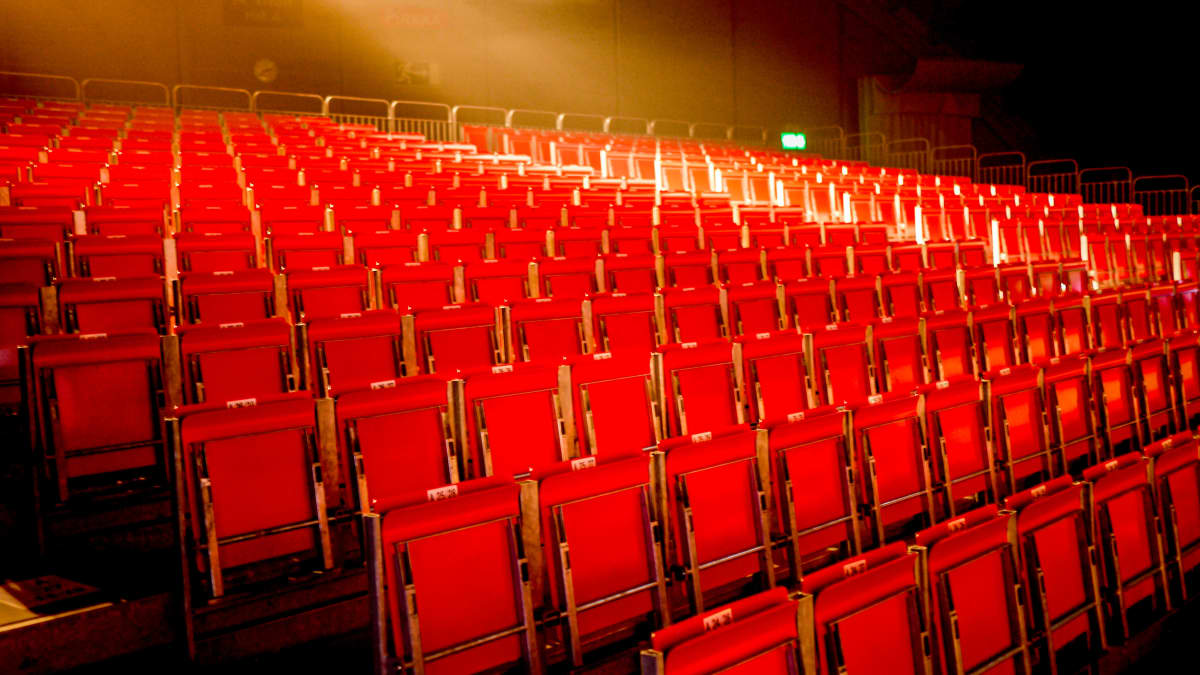 Since the beginning of the pandemic, Finland has severely restricted public events, which are considered dangerous for the spread of the coronavirus.
This spring, the government unveiled an exit plan that was also intended to clarify the lifting of Covid restrictions on events.
The industry was optimistic but critical of the plan, saying that the blueprint alone was insufficient and that decisions had to be clear and consistent.
In May, Finland abandoned most measures to combat the spread of virus at the national level, transferring decisions on local Covid restrictions to regional government agencies. This made it possible to start organising small-scale events in parts of Finland where the coronavirus situation is good.
The industry again saw this as a step in the right direction, but pointed to continued inequalities.
Summer brings optimism
With infection rates remaining relatively low since mid-April, the summer looks more promising from a cultural perspective. Festivals involving tens of thousands of people, such as Qstock in Oulu and Kuopio Rock, are planned for late July, for instance.
A significant turnaround is made possible by financial guarantees for event organisers, which were finally approved after many delays, and the long-awaited easing of restrictions on gatherings.
In areas where the pandemic is at the base level, restrictions on public events have been completely lifted. Even in areas in the acceleration phase, events no longer have a maximum number of participants, but safety intervals of two metres are required for indoor events involving more than 10 people.
In areas in the community transmission phase, such as the Helsinki metropolitan area, restrictions remain more stringent, but recent decisions to loosen them may have already met one of the protesters' demands.