Police were kept busy by disturbances in many areas on a warm first Saturday night of summer, as students celebrated the end of the school year.
Around 2 am in the western town of Seinäjoki, shots were fired at police officers near the railway station.
Police detained a man on suspicion of attempted murder. They said no one was injured in the incident.
Shortly after 2 am, police announced on Twitter that a police operation was underway at the station and urged people to avoid the area.
Article continues after map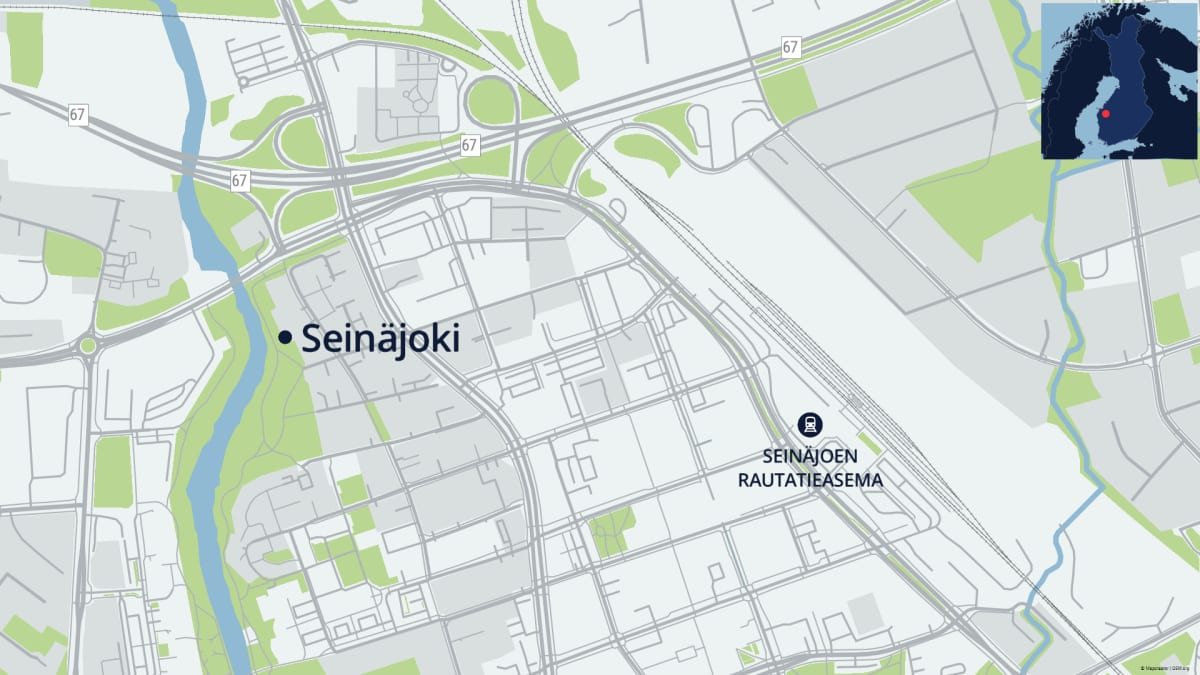 Police sealed off the station and halted train traffic. During the operation, the man fired shots at arriving police officers. He was arrested on suspicion of attempted murder.
Rail traffic returned to normal around 4 am. According to VR, the Intercity train from Helsinki to Kemijärvi was about two hours late due to the operation.
Stabbings in Kalajoki and Kuopio
In Kalajoki, Northern Ostrobothnia, there was a stabbing around 10 pm on Matkailutie.
In statement police said they had apprehended the perpetrator. They did not say whether the incident was related to the student gatherings, and had not released more details by Sunday morning.
Police in Eastern Finland reported another stabbing in Kuopio's Väinölänniemi lakeside park, where an 18-year-old man allegedly stabbed a 20-year-old man in the back near an ice cream kiosk on Saturday evening.
According to police, the attacker fled the scene.
According to official estimates, more than 2,000 young people congregated at Väinölänniemi on Saturday.
"Busiest night since the start of the pandemic"
Youngsters celebrating graduations and the beginning of the summer holidays in warm weather kept the police busy all over the country. Police seized alcohol, other intoxicants and fireworks from minors overnight.
"This is clearly the busiest shift of the year, and I would venture to say that's probably true all over the country," Commissioner Sami Joutjärvi from the Eastern Finland Police Department told the Finnish News Agency STT around two in the morning.
"At least on the basis of the emergency call centre data, this is probably the busiest night since the start of the pandemic here and in the whole country," he said.
During the night authorities in several areas appealed to parents to ask their children to return home.
Police empty parks in Helsinki
Helsinki police said that they emptied Hietaniemi beach, Sinebrychoff Park and Tervasaari at midnight, because young people's celebrations had gotten so far out of hand that officers could no longer intervene in individual disturbances and overall safety was endangered.
Article continues after photo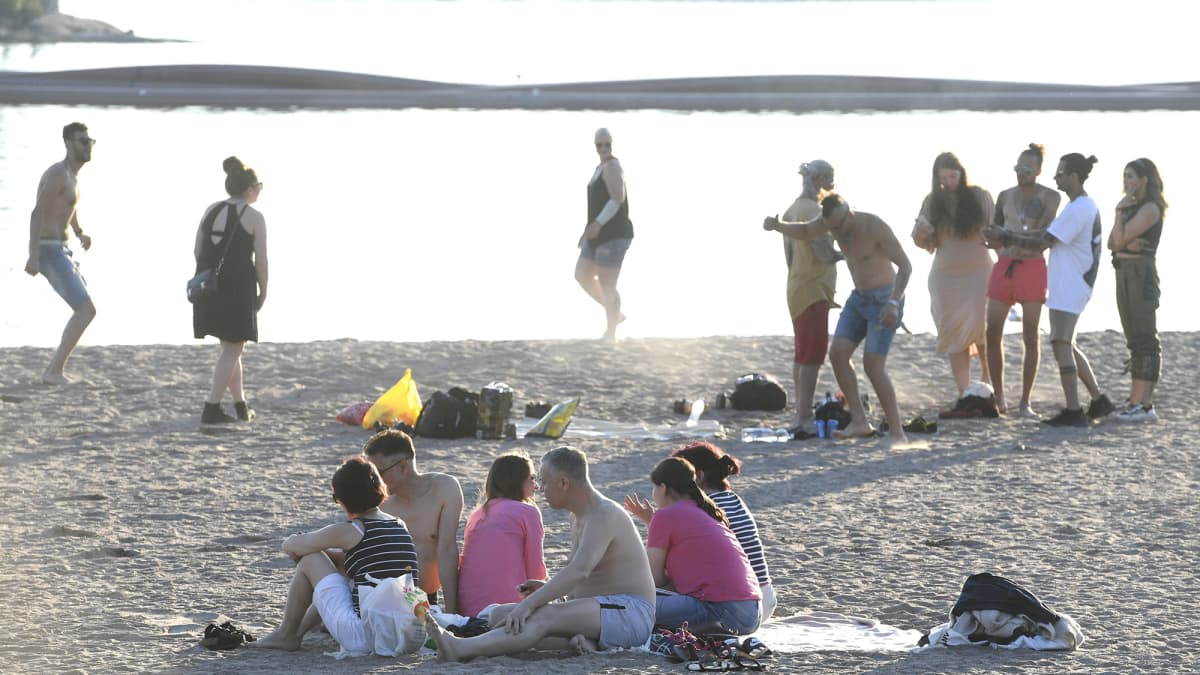 Also around midnight, the Eastern Uusimaa Police Department tweeted about gatherings of young people in Porvoo, Vantaa, Hyvinkää, Nurmijärvi and elsewhere. Fights broke out on Jussintori square in Hyvinkää and in front of Järvenpää Hall.
Uncontrolled gatherings of more than 50 people are still banned in Uusimaa according to a decision by the Regional State Administrative Agency (Avi) of Southern Finland.
Southwest Finland police said on Twitter that a brawl broke out around midnight near Nunnalahti Beach in Naantali. Authorities detained several of those involved in the fight.
Further up the west coast, law enforcement officials in Pori said they were kept busy dealing with drunk and disorderly behaviour and assaults in Kirjurinluoto Park. Many adults and minors were partying in the park, located on an island in the Kokemäki River. Police said they were assisted by social workers.
Drownings in Eastern Finland
Two people also drowned in Eastern Finland on Saturday night. Both were older women.
Police said one woman was found in the water in Heinävaara, near Joensuu in North Karelia, and the other in Mäntynen in the South Savo municipality of Sulkava.
According to the Finnish Swimming Teaching and Lifesaving Federation, 10 people drowned in Finland last month.