With the 2021 municipal elections in full-swing, plenty of airtime is being devoted to the big-picture national issues, such as the climate, immigration, and employment.
Across many smaller municipalities, where population decline is a serious problem, the issues at stake can feel more existential. How can a municipality exist if it is losing people all the time?
Within a decade, the population of Finland as a whole is predicted to fall. The issue is already acute in some of Finland's smallest municipalities, where a lack of working-age residents has meant that responsibility for providing public services is being tasked to larger, wealthier municipalities with the capacity to do the job.
This is at the heart of the Sote reforms currently going through parliament. It's also why Finland has lost more than 130 municipalities since 2005, as mergers are forced on unviable councils.
Election campaigns in these small towns and villages often revolve around keeping towns alive, rather than making them better.
Economic, cultural pull factors play a role in population decline
According to Finnish law, every citizen has the right to expect the same level and access to public services such as health and social care. That's difficult to provide in rural areas that have an ageing population and a shrinking tax base.
Rasmus Aro from the Consultancy for Regional Development (MDI), who studies demographic change in Finland, explains that a lowering birth rate and ageing population are the main drivers of depopulation nationwide, but small towns lose out even more as their young move to the bigger cities.
"Internal migration is the main problem, as it concentrates the working, tax-paying population and future taxpayers in the largest urban centres," said Aro.
Although the Sote reforms - which will take away decision-making powers and resources from small municipalities - are a response to these demographic changes, they do little to address the problems associated with population decline, Aro added.
Article continues after the photo.
"Sote itself cannot address de-population and it does nothing to address the drivers of these changes. However, it can resolve the problems that come with really severe ageing and decline in a population in the short-term by ensuring that these places can receive the necessary health and social care," he said, adding that almost every municipality in Finland is going to shrink anyway.
"The whole population is ageing, so how will Sote help any region when almost everywhere is shrinking at the same time? These demographic challenges need to be addressed now, because they will start affecting places like Helsinki and Tampere in the near-future."
Can small municipalities provide services and remain independent?
In the rural heartlands of the country, the traditionally dominant Centre Party is facing new challenges, especially from the Finns Party. The Centre played a leading role in pushing the Sote reforms through, and has seen its poll numbers steadily decline in recent years.
Meanwhile, the Finns Party is fielding its largest number of candidates in any election ever, with 5,953 party members running for office this year. This is compared to 3,831 in 2017. Many of these candidates are targeting smaller, rural municipalities that could be seen as fertile ground for harvesting votes.
Conversely, dominant parties such as the Centre Party and the SDP are this year fielding the lowest number of candidates in more than a decade, with only 6,871 people running for the Centre Party, down from 8,401 in 2012.
In the North Savo town of Rautavaara (population 1,558), where more than 40 percent of the population is aged over 65, demographic changes have already put a strain on services.
48-year-old Harri Niskanen has lived in Rautavaara all of his life but now commutes for more than three hours a day to his job at the metalworking conglomerate Normet.
He is running for election for the Finns Party this year and believes the party can bring local services back into the community. They currently hold just one seat on the 17-strong local council, but are hoping to make gains this time out.
"We have not even had our own doctor in Rautavaara for a long time," Niskanen said. "Doctors and nurses come and go from out of town and leave as soon as they can. All we want is for older people to receive the care they need in the community to allow them to stay in their homes for as long as possible."
Niskanen also blames the ongoing municipal reforms for the state of local services, saying that "because of Sote, Rautavaara is not taking care of its own healthcare."
"I believe that public services can still be offered locally. If nothing changes here, we cannot be an independent community," he added.
"Our financial situation has become critical"
Meanwhile, in Tervo, Eastern Finland (population 1,501), the decline of the local population is underscored by the acute situation in the municipality's finances.
One of the 31 candidates standing for election this year is Riitta Raatikainen, a 60-year-old journalist and researcher who is running for the Centre Party. Tervo currently has ten Centre Party councillors out of 17 on the council overall.
Raatikainen says she believes the main thing voters want is "smooth countryside living" alongside excellent services, but that the shrinking population is a threat to this.
"Tervo has never been rich, but our financial situation has become critical in the last few years. We need to find completely new ways to operate and attempt to solve our economic problems," Raatikainen said.
Her party is campaigning to do more to leverage the region's natural environment to make the region more popular with tourists, thus increasing local employment opportunities and growing the tax base.
"Tervo is home to some of Finland's most beautiful countryside – our wealth is our clean environment and sustainably using this is key," she added.
Story continues after the photo.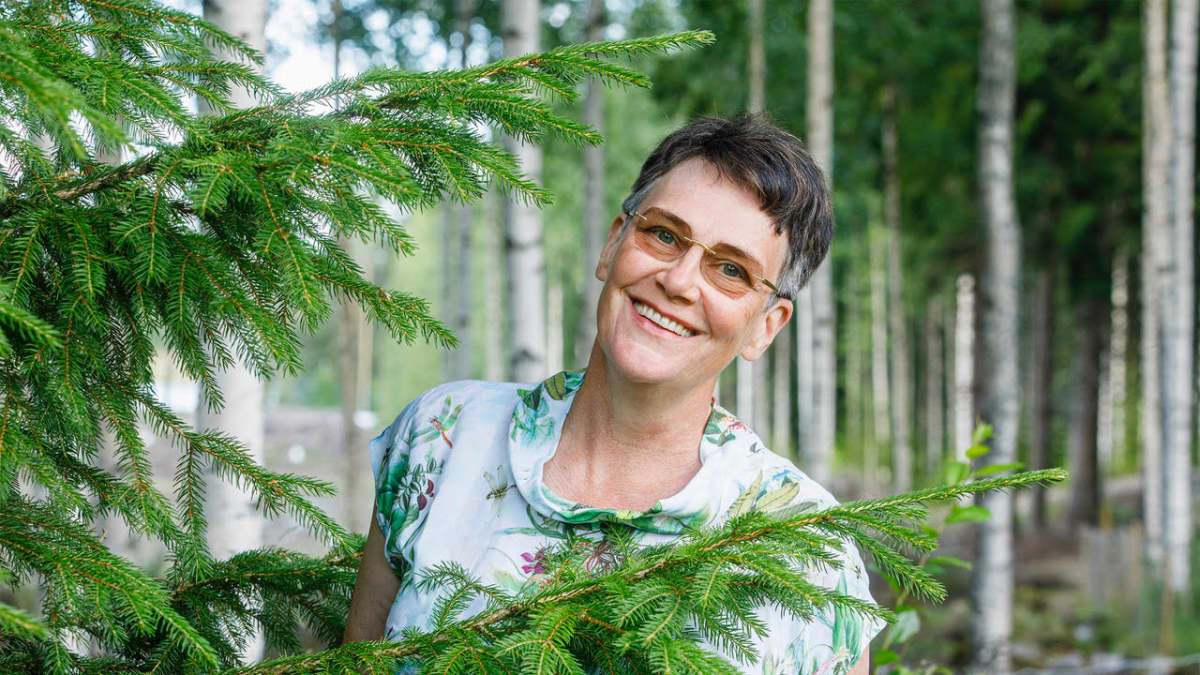 In the past, other formerly shrinking municipalities have successfully managed to leverage tourism in order to return to growth. This is especially true in the northern reaches of Finnish Lapland, where once-dying towns have become thriving tourism hotspots.
Aro from MTI believes that the tourism industry could be the key to reversing population decline in many regions, noting that "soft factors" such as the natural environment and local culture can bring tourism money, jobs, and even convince people from the big city to relocate for a change of pace.
He especially cites the municipality of Inari, which was able to capitalise on the pre-pandemic Lapland tourism boom to reverse years of decline and return to growth.
Migration from abroad can also make a difference. Aro cites the Ostrobothnian municipality of Närpes (population 9,583), as a good example of how a rural community can "utilise immigration to secure growth".
Despite its small population, Swedish-speaking Närpes has sizeable communities of Vietnamese, Bosnian, Thai, Russian, and Ukrainian migrants and is on-track to continue growing for the foreseeable future.
Much of the inbound migration in Närpes comes in the form of agricultural workers in the region's thriving tomato farming industry. This type of migration is something that the Finns Party have previously attempted to criticise as costly for taxpayers, criticism that Närpes' mayor called "unfair".
Regional decline has national political consequences
Regional population decline is likely to have nationwide political reverberations. Some have warned that a situation wherein Finland has only a small handful of places that can be described as demographic and economic "winners" risks leading to further polarisation and political instability.
Emilia Palonen, a researcher in populism studies at the University of Helsinki, believes that population decline and the subsequent attempts at municipal reform are causing a realignment of Finland's political geography.
"In many of these smaller and more isolated regions, the Centre Party has been the historical choice for voters. However, their role in trying to implement the regional reforms while in national government has tainted them, opening up new ground for the Finns Party, who are fielding a huge number of candidates in smaller municipalities this year," Palonen explained, adding that the party is campaigning on issues that other parties have ignored, and this could mean big electoral gains.
Story continues after the article.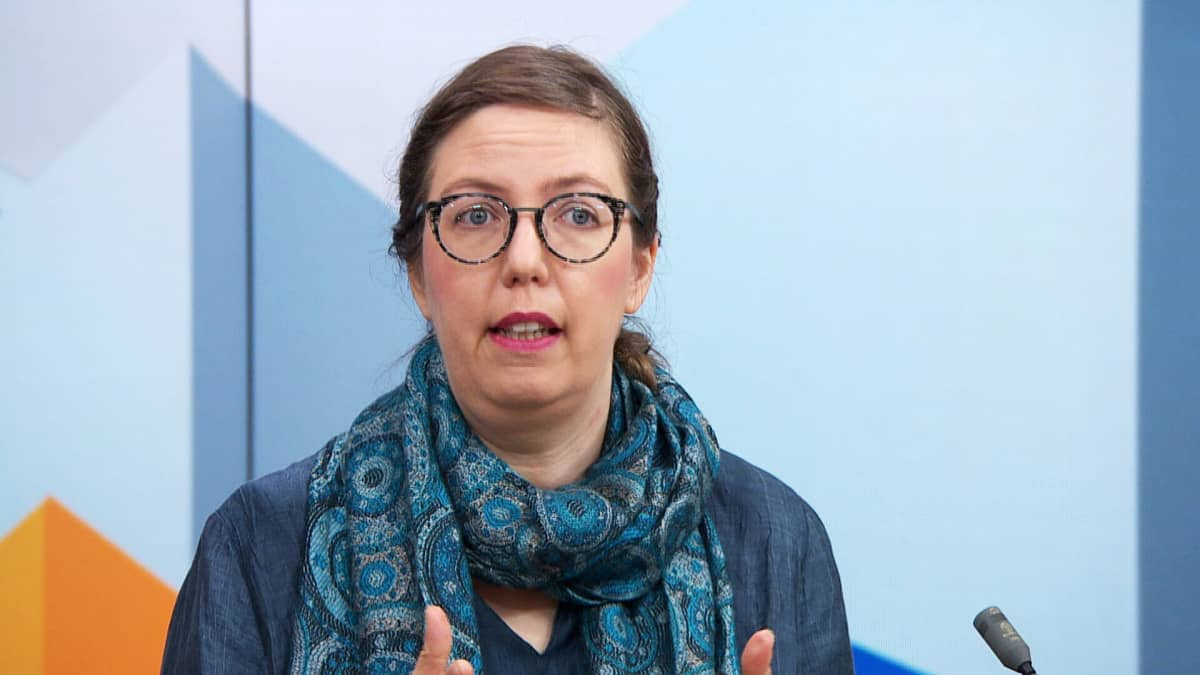 "People in these places don't care about immigration and racist bus stop ads, as the local population is often entirely Finnish. But they do care about bringing back jobs and services to how they used to be," she said.
Although it is not certain that the Finns Party have the vision to achieve this, Palonen points out that their populist messaging could have unprecedented salience in this election, although electoral gains might be short-lived.
"The Finns Party are claiming to offer a genuine alternative and many voters in rural communities are pinning their hopes on the party to deliver this. Although it's not clear how right-wing economics and anti-foreigner sentiment will help these small municipalities, it is way more acceptable for a person to be a Finns supporter now than it was even four years ago," Palonen said.