"Hi! I'm Youssef. I'd like to be an actor. I have a lot of energy but no experience. Could you help me?"
This was the email that Youssef Asad Alkhatib sent to a number of Finnish actors in March 2017. At the time, he was 16 years old and had just arrived in Finland, by himself, as a refugee from Syria.
Asad Alkhatib had never performed anything on stage.
His first contact with the performing arts came earlier that year when he worked as a cleaner at a theatre in Greece for a couple of weeks. In the actors' off-hours, he tried on their costumes and attempted to mimic their performances.
The theatre director recognized the young man's talent and offered him a small part in the next play. But Asad Alkhatib soon learned that he would be granted asylum in Finland, leaving his Greek theatre debut unrealised.
When he arrived in Finland, he felt that a new leaf had turned in his life and he could do anything - even become an actor.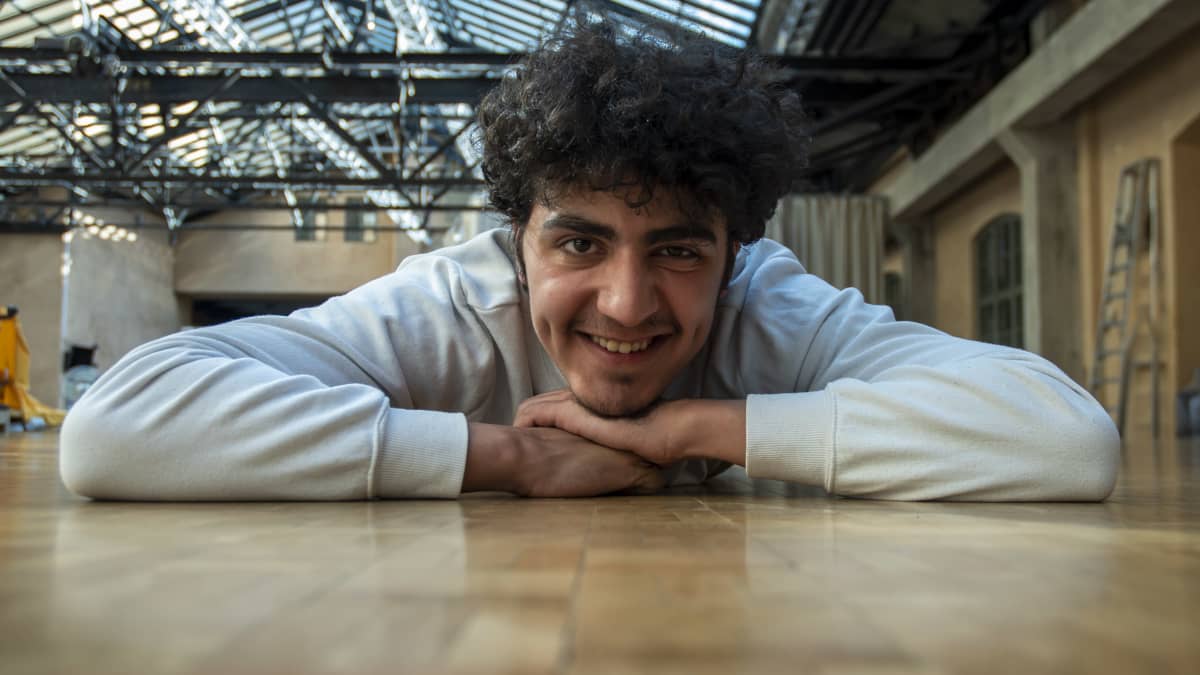 Doors to the National Theatre burst open
The email that Asad Alkhatib sent out did not go unanswered. A Finnish professional actor shared the contact information of 15 Finnish theatres with him, and, after being in the country for just four hours, Asad Alkhatib had contacted each of them.
He immediately scored a victory, landing a role at the National Theatre. In late 2017, Asad Alkhatib starred in the play Toinen koti (Another Home), which told the stories of artists who had arrived in Finland as refugees.
"I only had two lines, but it was a great start. I met people in the field and added to my CV," says Asad Alkhatib.
Sharing his own experience through the medium of art started to feel important. Through the Arab and Finnish Art Network (NAFAS), Asad Alkhatib learned that you have to live the experience on stage, not act it out. It was there that he also became interested in screenwriting and directing.
During his time with NAFAS, Asad Alkhatib wrote a play about the terror of Isis in his hometown, called What Happened in Palmyra. The piece was shown as a guest performance at Ylioppilasteatteri (The Helsinki Student Theatre) in the autumn of 2018.
The next logical step was applying to theatre school.
"I have always told my new friends that I'd get into the Theatre Academy. If not this year, then next year," says Asad Alkhatib.
The application process, however, proved complicated.
No invitation to the entrance exams
Asad Alkhatib's first attempt to get into the Theatre Academy failed because he lacked a Finnish primary school graduation certificate. The second time he was rejected because his mother tongue is not Finnish.
"That felt odd. I think language skills are important, but I can express my feelings in Arabic just fine," says Asad Alkhatib.
What he refused to do was give up.
On his third attempt, the criteria for the program had changed. Finnish as a mother tongue was no longer a requirement, sufficient proficiency in the language of instruction was enough.
Asad Alkhatib finally received an invitation to audition.
In front of the jury, he pulled out all the stops for his performance, just like he would in front of any other audience. In front of an audience, he says he feels like a king.
"When I make a joke, everyone laughs. When I say something touching, they cry," he says.
Then came the most difficult part of the multi-day entrance exams.
The jury asked him to perform a song, which Asad Alkhatib was not prepared for. He decided to sing Kun ei rahat riitä (When There Isn't Enough Money), a 1968 hit by Finnish singer Irwin Goodman.
"I knew that if I could get through that, I'd get in."
Sharing his story through art
Despite his young age, Asad Alkhatib has had a long life.
He left his homeland at the age of 15 and has not seen his family in nearly seven years. His parents and sisters still live in Syria, while his brothers are in Sweden. The boys were all sent abroad to avoid having to go to war.
In his roles so far, he has drawn on his experience as a refugee.
"I have lived through war and seen death up close. I want to tell my story through art because it increases understanding."
This summer, Asad Alkhatib will star in two short films. In August, he stars in the third season of Yle's hit series Sekasin, which will deal with the mental health problems of immigrant youth.
In his spare time, Asad Alkhatib no longer wants to talk about the refugee experience, immigration or Syria. Even as an actor, he would prefer to move on to other roles.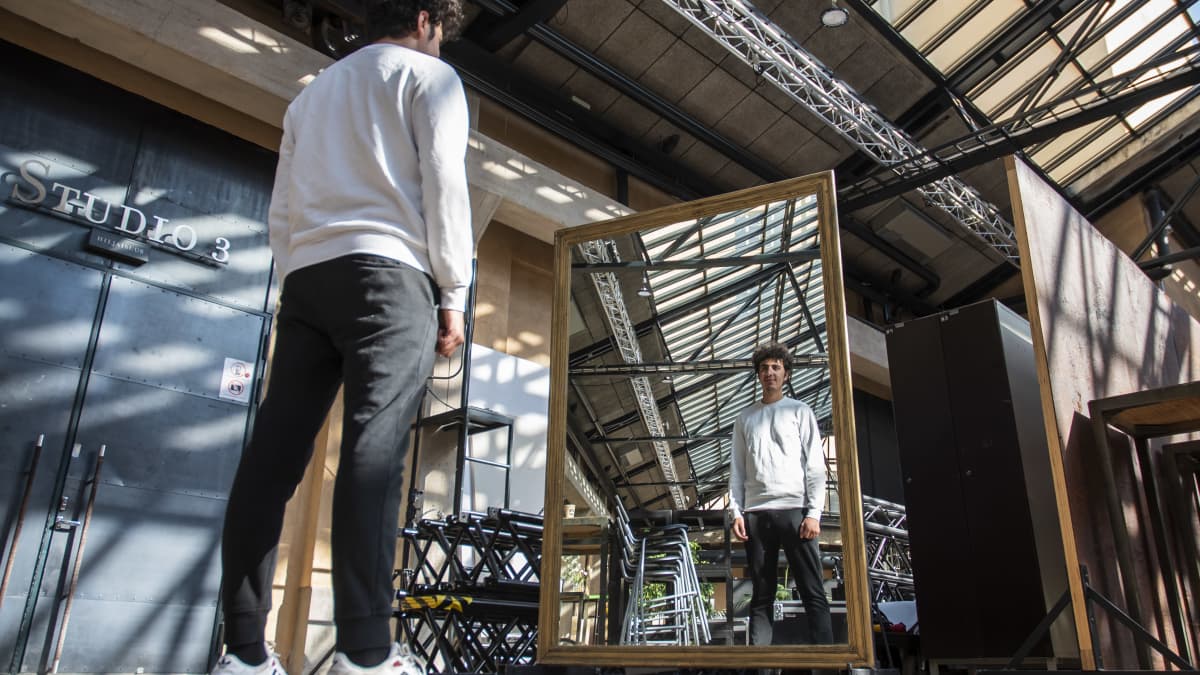 The next goal is already in sight
The results of the entrance exam were scheduled to arrive at 9am on the first Wednesday in June.
The night before, Asad Alkhatib lay awake, finally falling asleep at eight in the morning. At 10:30am the phone rang, and then the congratulatory messages started to pour in.
The stage presence of the 21-year-old actor had convinced the jury. Asad Alkhatib was one of 12 people accepted to the Theatre Academy's Finnish-language acting program, from a group of 1,300 aspiring applicants.
Asad Alkhatib jokingly names his next goal: a Jussi Award, or a Finnish Oscar. His ambitions are lofty, but life has already proven that sometimes, when you speak your dreams out loud, they might come true.