Meat consumption in Finland has fallen for the second year in a row, according to statistics from Luke, the Natural Resources Institute.
People are increasingly deciding to make their burgers, sausages and mince from plant-based products rather than animals.
Plant-based meat substitutes are also taking up increasing amounts of space in grocery store meat coolers.
Last year consumers in Finland spent well over 50 million euros on plant-based protein products and the segment's market share grew by about 33 percent during that time.
Story continues after photo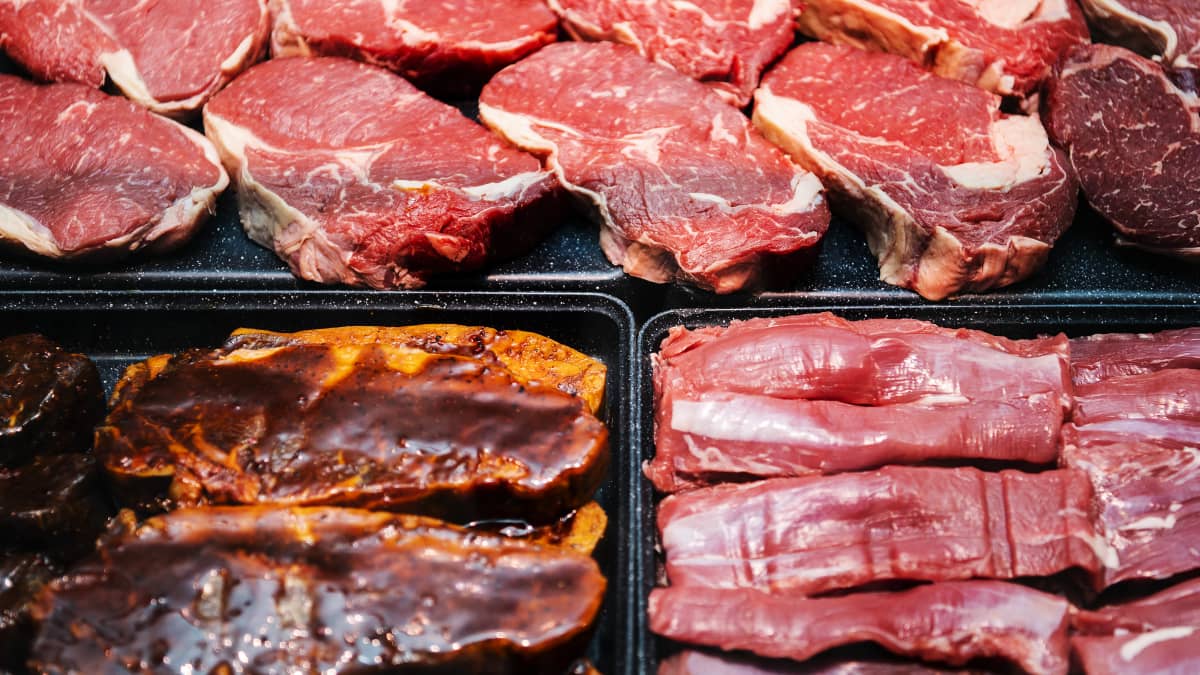 Until recently plant-based proteins were chiefly purchased by consumers in larger cities.
However, according to supermarket chain giant K-Group, the biggest market growth of plant proteins has been seen outside city centres for the first time.
K-Group's Sales and Purchasing Director, Janne Vuorinen, said the expanding market means that vegetarian-friendly products are finding their way into the shopping carts of average people.
"Mixed eating [of meat and plant based foods] will increase and the plant protein consumption will begin to become a regular habit for people who don't necessarily follow vegetarian or vegan diets," Vuorinen said.
Steady growth, then a decline in meat consumption
Over the past two decades, consumers in Finland steadily bought up more meat products every year until a few years ago when consumption levels began to decline.
In 2001, each resident in Finland consumed an average of about 68.6 kg of meat products annually. Then after years of a steady increase, in 2018, meat consumption hit a peak of 81.3 kg of meat per person annually.
Last year that figure stood at 79.2 kg of meat per person annually, according to Luke's statistics.
The decline in meat consumption may indicate a turning point has been reached, but it is too early to tell whether the trend will be permanent. While meat consumption declined in recent years, it has since started to tick upwards again.
However, on a broader scale, meat consumption is decreasing in countries like Germany, where the market for plant-based substitutes was growing at about the same rate as Finland's.
When they do buy meat, shoppers in Finland are increasingly choosing poultry products and eschewing pork, while at the same time buying the same level of beef as in recent years, according to the K-Group's Vuorinen.
While plant-based products are increasingly popular, their market share is only a couple of percentage points of the meat industry's size. However, Vuorinen said that he thinks plant-based proteins will gradually begin to reduce meat consumption.
The global market for meat replacement products is expected to increase sevenfold over the next 15 years. According to a March report (siirryt toiseen palveluun) from the Boston Consulting Group, meat substitutes will account for 10-20 percent of consumers' overall protein consumption by the year 2035.
However, in its forecast, the consulting group also took into account artificially grown animal proteins.
'Pulled oats' startup founder: This is just the beginning
Finland's plant-based protein boom started in 2016 when food manufacturer Gold & Green Foods launched its so-called 'pulled oats' line of products.
Story continues after photo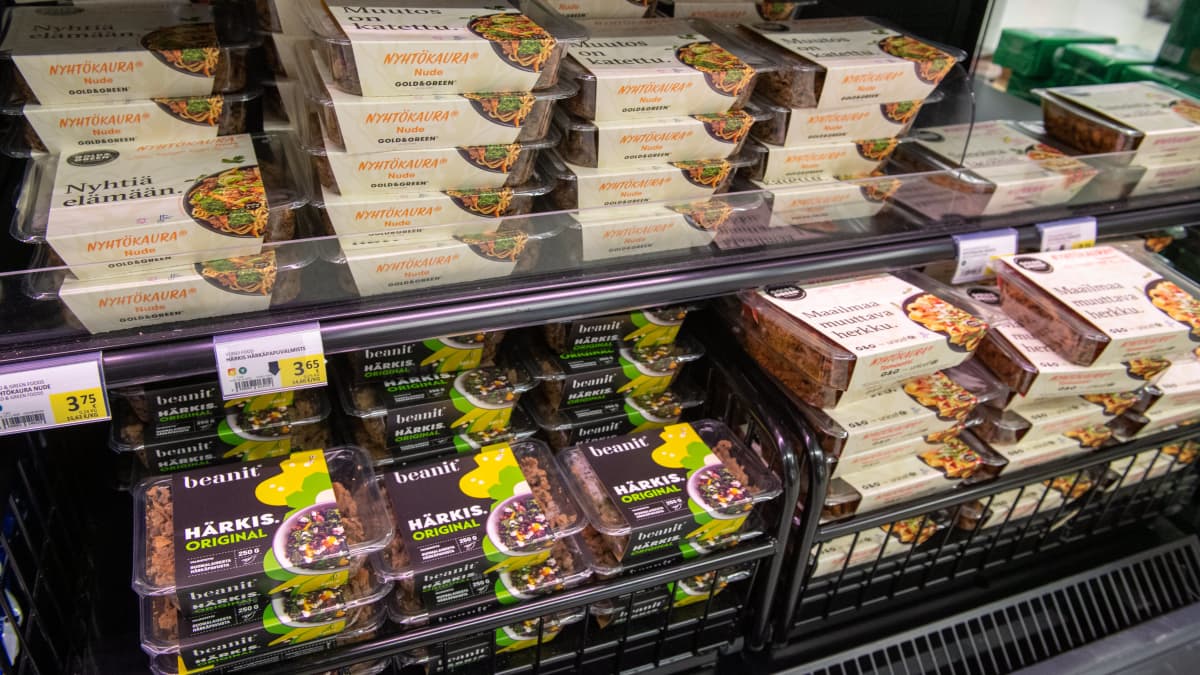 Within a few years, the company saw dozens of competitors entering the market, as their product range continued to grow.
According to the firm's founder, Maija Itkonen, the evolution of the plant-based protein market has only just started.
"The first wave were those traditional soy-based products. Then there was the second wave, which addressed things like structure, mouthfeel and raw materials," she explained.
Gold & Green Foods has positioned itself solidly in the market with its oat-based product range, and plans to soon launch products for use by the restaurant industry.
Itkonen said that those products will be powders and flakes that cooks can use to improve "the nutritional value of any food."