Finnish state-owned rail operator VR is buying new night train rolling stock to meet growing demand. The company said on Tuesday that it is purchasing nine new sleeping carriages and eight car wagons. The deal is worth 35-40 million euros.
"Domestic tourism is growing and Lapland with its diverse destinations is especially interesting. We have increased the number of services to the north in recent years, and the new equipment will enable the further development of the service offering," said Topi Simola, VR's Senior Vice President, Passenger Services, in a press release.
VR now operates two types of night trains: newer green and white double-deckers and older blue night trains. The company says the acquisition plan takes into account the possible phase-out of the traditional blue wagons, which are mainly used for high season and holiday traffic.
The firm now has 80 sleeping cars and 33 car-carrying wagons.
The company operates overnight trains from the southern cities of Helsinki and Turku to the northern destinations of Rovaniemi, Kemi and Kolari all year round. The new cars will be used on existing routes.
"We want to develop night train travel and increase the popularity of climate-friendly train travel, which is excellent for long-haul journeys," Simola said. "Our goal is to increase the share of rail services to 10 percent of all Finnish transport by 2030. Modern rolling stock will play a key role in enabling this."
Helsinki-Berlin now possible by rail
VR's night train traffic is underwritten by the Ministry of Transport and Communications under an arrangement that is currently being re-negotiated. The purchase of new equipment is related to that agreement and will be finalised after the negotiations wrap up.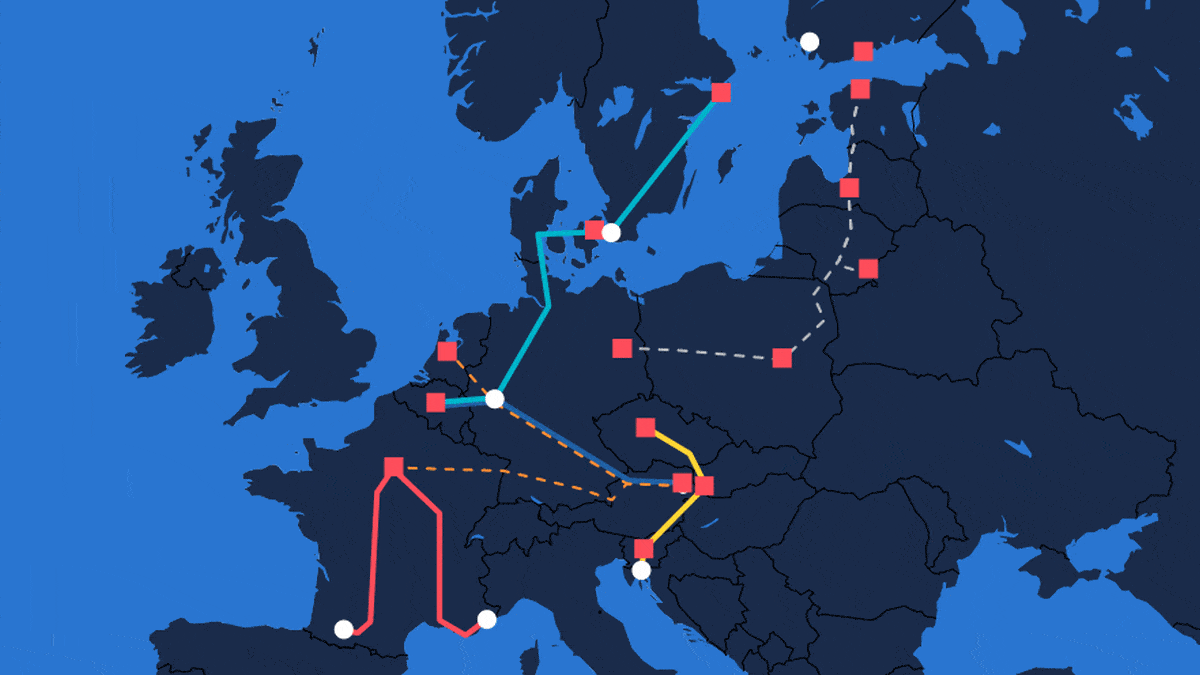 Train travel from Finland to continental Europe became possible in April, when passenger rail service resumed between the Swedish towns of Boden and Haparanda after a gap of nearly three decades.
That means passengers can switch from Finnish to Swedish trains at the Haparanda-Tornio station, near Kemi on the border, and then connect to the Swedish capital Stockholm, for instance.
In late June, direct night trains began running between Stockholm and Berlin. The EU has designated 2021 as the European Year of Rail.