Finland's punk scene has been rocked by dozens of stories concerning sexual harassment published on the anonymous Instagram page @punkstoo (siirryt toiseen palveluun).
Anni Lötjönen, a singer in the punk band Huora, told Yle that she was one of those to share her experiences.
"I have been subjected to violence before. That is why this topic feels quite heavy. This situation has been really emotional and sad; it's dawning how much of it seems to be happening. I am very happy that we are talking about it now, that these cases have come to light and now this issue can be resolved. Hopefully the victims will finally have their voices heard and receive support," Lötjönen said on Yle's Radio Suomen Päivä program.
Both the Instagram account's name and topic have their roots in the #metoo movement, a global phenomenon that brought to light cases of abuse and sexual harassment within the entertainment industry.
Lötjonen said that just as the #metoo movement was not just about the film industry, the current debate is also not limited to punk circles. Indeed another instagram account, @metaltoo (siirryt toiseen palveluun), was also created recently, shedding light on abuse taking place within heavy metal music circles.
"Wherever there are people, it is possible for these things to happen. It is not a special feature of punk culture but can affect different scenes and areas, as people will have noticed," Lötjönen said.
Story continues after photo.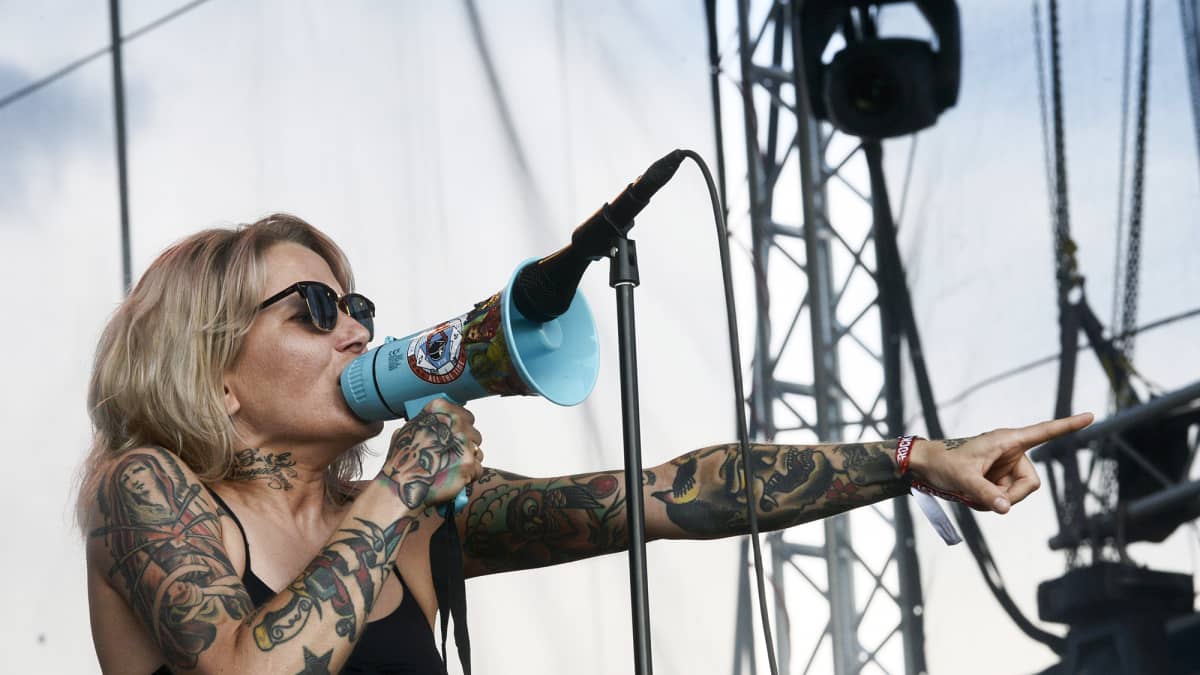 Make punk safe again
The Huora band singer would like to see common practices on how to intervene in problematic situations.
According to Lötjönen, the responsibility to create a safe space lies with all members of the punk community, both gig-organisers and -goers.
It is also important that people who have experienced abuse feel that they can share their experiences.
"I wish everyone had the courage to speak out, just like the people who have submitted their stories to the account. And not be taken aback by shame or the fear of not being heard or understood. It is extremely important that these people receive help and are not met with belittlement or questioning."
As a former social worker, Lötjönen understands the importance of teaching young people in particular how they should be treating others.
"This is a big issue that all of us adults need to address. We have to take care of both our little ones and each other," Lötjönen said.
Radio show put on hold
Yle announced on Wednesday that it would indefinitely suspend one radio programme, the Uuden Musiikin rockshow, after it was mentioned on the punkstoo account.
"YleX believes the discussion around the music industry, initiated by the Punkstoo accounts, is extremely important. We do not condone discrimination, misogyny, homo- or transphobia, violence, or sexual abuse and harassment," the radio channel wrote on an Instagram post (siirryt toiseen palveluun) announcing the decision on Wednesday.