Extinguishing a wildfire that has been raging in Kalajoki, Northern Ostrobothnia, for nearly a week will still take plenty of work, Jarmo Haapanen, rescue director of the Jokilaakso Rescue Department, told the Finnish News Agency STT on Friday evening.
According to Haapanen, all Finnish rescue services have been asked to help in firefighting work next week.
"It would be optimistic to say that the fire will be put out next week," Haapanen said.
Rain that swept across the fire area on Friday afternoon eased the work of firefighters for a while, but sunny skies returned to Kalajoki by early evening.
Article continues after photo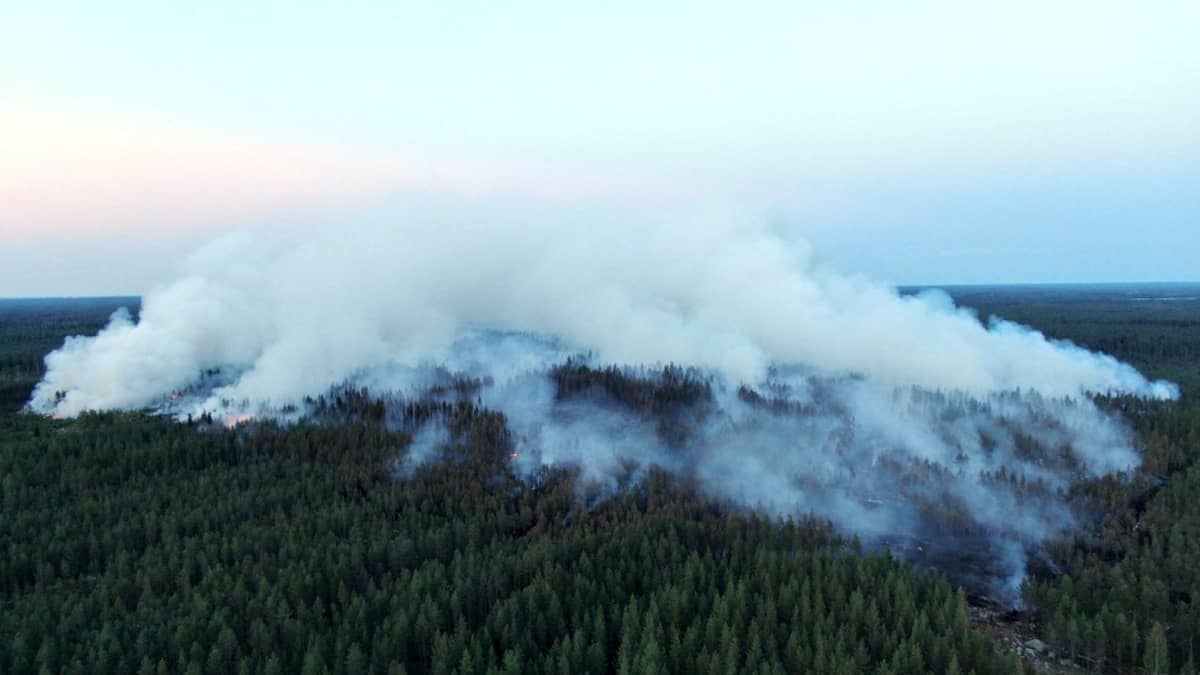 "The ground is quite hot, so it is reasonable to assume that a significant proportion of the rain that fell on the fire zone immediately evaporated," said Haapanen.
However, the rain helped firefighters to reinforce their containment lines.
"Now we can shift the focus a bit to actually extinguishing it," he explained.
Four minor injuries so far
About 100 people were battling the blaze on Friday.
"We're trying to arrange work cycles that no-one has to work around the clock anymore," said the rescue chief.
According to Haapanen, the terrain in the area is difficult, and the work has been hampered by falling trees.
So far firefighters have suffered four minor injuries, most recently on Thursday.
As of Sunday morning, Haapanen estimated the size of the fire area at 290 hectares, down slightly from the day before. He said it was 400-500 metres from the edge of fire zone to the nearest home in Kannus.
According to the rescue director, smoke generation has decreased. However, weather conditions will determine whether the smoke remains close to the ground or rises.
According to the Finnish Meteorological Institute, the weekend will be rainy through nearly the entire country, but it is difficult to predict the impact of small showers on the fire zone.
Recent days have brought the first significant rain since June to many parts of Finland, which is enduring one of its hottest, driest summers on record.
31.7: Updated with size of fire and nearest home.