While the average Finnish home has been increasing in size for decades, urban housing has been getting smaller, even though those living in cities dream of spacious and multi-purpose homes.
Lahti resident Niina Lehtonen wants a house with its own yard, where her children can play. She would also like a laundry room, sauna, a larger bathroom than she currently has and, of course, bedrooms for everyone.
However, for the time being, Lehtonen lives in an apartment block with her three children, and the family has had to put their dreams on hold so that having a roof over their heads does not devour their entire budget.
Lehtonen's bed is situated in the corner of the living room. This leaves her children with two rooms to play in, so that their arguing is reduced. A sheer curtain hangs next to her bed, to divide the space, but Lehtonen dreams of having one more bedroom.
"Your own bedroom is a space to wind down. The living room, on the other hand, is a space for hanging out and watching TV. It has been difficult to unwind there," Lehtonen says.
According to official housing regulations, the Lehtonen family lives in cramped conditions. The definition of living in cramped conditions, according to Statistics Finland, is having fewer rooms in your home than the number of people living there, kitchen not included.
Apartments are shrinking, tenants want more space
People's basic housing desires have remained the same from one decade to the next, according to Sampo Ruoppila, the research director of urban research at the University of Turku. People want bright and spacious apartments, with a bit of vegetation, and they want their premises to be easy to furnish according to their own needs.
"Of course, the apartment must also be technically sound: no draft or bad smells, and adequate sound insulation. Additionally, people appreciate secondary spaces such as hallways and storage space," Ruoppila says.
Increasingly however, homes that do not meet these demands are being built in cities. On average, the size of dwellings in Finland has increased, but in cities homes are becoming smaller. Comfort is often compromised in favour of a more compact surface area.
The book Society, Man and a Wonderful City in Urban Policy (Yhteiskunta, ihminen ja ihana kaupunki kaupunkipolitiikassa), which came out this year, says the average size of homes in large cities has shrunk in the past twenty years. In Tampere, for example, the average home-size has been reduced from about 60 square metres to 40 square metres.
In Vantaa meanwhile, the average size of apartments has been halved over the same time period.
The impact of these changes is significant. Apartments in high rise buildings built between 2018 and 2020 will reduce the average size of all apartments in Finland by almost one square metre. According to Statistics Finland, the average surface area of apartments in high rise buildings had been rising steadily since the 1970s, but in 2014 it started to decline.
Mari Vaattovaara, professor of urban geography at the University of Helsinki, is concerned about this trend, adding that it adds to inequality.
"It is sad that 90 percent of small apartments are rentals. People who have the opportunity to own homes acquire something different. The disadvantaged, who lack housing policy knowledge, are being offered almost the worst and smallest housing options in all of Western Europe," Vaattovaara says.
Are the new apartments of today the problem housing of tomorrow?
The definition of adequate housing in different parts of the world has been steadily changing. Housing criteria have been left for the market to decide and, at the same time, urbanisation has increased the need for housing in bigger cities - thereby heating up the real estate market.
According to Ruoppila, the opinion of residents is rarely heard in apartment planning. For tenants, the outcome is determined by investors, who are willing to pay for apartments that are not satisfactory for people looking to buy.
"The investor views the matter more through spreadsheets and thinks less about how a particular aspect of the apartment will add to the living experience. In desirable locations, differences in quality have less impact on price than would ideally be the case," Ruoppila says.
Story continues after the photo.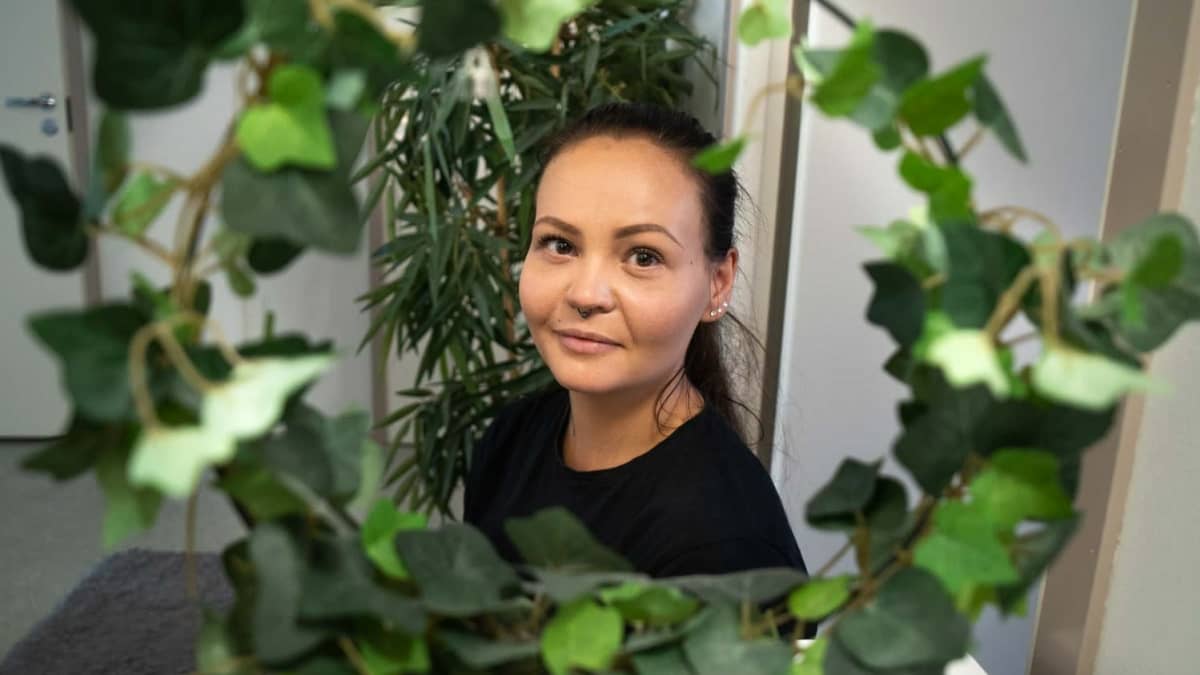 Jyrki Tarpio, a postdoctoral researcher and architect at the University of Tampere, tells Yle that efficiency is becoming increasingly more important in high rise construction. For example, more homes are being built on the same floor, around the same stairwell. In the 1970s, there might have been three apartments on one level, now there can be as many as ten. This means that the majority of apartments have windows in only one direction.
The exterior wall is the most expensive to build. Therefore, apartments are often designed in a tunnel-like shape, which brings many challenges. They are often dark, as natural light only enters through one end, and can only be furnished in one manner.
"Where, in a narrow studio, is that calm, dedicated space for sleep? Is it next to the steady hum of the kitchen appliances? It's not that long ago that designers were accused of making apartments that can only be furnished in one way. 'What kind of dictators are you, forcing people to live the way you envisioned it on the drawing board.' But a lot of small apartments are being built like that now, and no one seems to be reacting," Tarpio says.
Tarpio has also tried to raise the point of sustainability in housing. He fears that the small apartments being built now will cause problems in a few decades. Few builders have thought about adaptability, for example, which would allow for small apartments to be combined into larger ones. Adaptability may not be a priority when thinking only about the first buyer.
"If we fill these areas with tiny apartments, will they have a sustainable future? Will they be desired in twenty, forty or a hundred years, or will they become problem housing?" Tarpio asks.
Vaattovaara also questions the compulsion of Finnish cities to build small studios, when according to research the majority of those living in a studio would like an additional room.
Housing sizes in the hands of municipal decision-makers
If more spacious and comfortable housing in cities is desired, Vaattovaara believes that the focus should be shifted towards policy makers instead of real estate developers. Municipal decision-makers have great power to determine what kind of housing is built in their city.
In addition to municipal policy, Vaattovaara hopes that financial incentivesthat encourage small housing would be eliminated. Renovation costs, for example, could be priced in a way other than on the basis of square metres and housing subsidies could be tied to the size of the home.
Experts welcome more discussion about what good housing looks like, and Vaattovaara would like for society to commit to defining quality within housing.
"Who can define the criteria for valuable, sustainable, lasting, life-enhancing housing and its environment? The conversation should include experts from many fields: sociologists, cultural scholars, historians, architects, and citizens. I am sure it is doable," Vaattovaara says.
If stricter rules are in place, citizens and decision-makers can demand that these criteria are implemented, making sure that, in the future, people have better conditions for inviting friends over to spend the night, store their winter jackets or just enjoy the light dancing across the floor.