Finland's government is making preparations to evacuate potentially dozens of Afghans who worked for the country during the lengthy military conflict in Afghanistan, Finnish Foreign Minister Pekka Haavisto said.
"There is a consensus in the government that they have a duty to help them," the minister told Yle, adding that the obligation affects individuals who are in possible danger because they worked and provided services to Finland.
"According to our information, not all of [those who helped Finland] feels threatened or finds the situation to be oppressive. Others find the situation to be more difficult and we are now dealing with it," Haavisto said.
The security situation in Afghanistan worsened after foreign troops, who had been in Afghanistan for nearly two decades, withdrew from the country. The Taliban military group has gained power in several cities in recent days.
Haavisto said the situation, particularly for girls and women in the country, is getting worse.
The minister's comments followed the Defence Forces' public affairs chief, Max Arhippainen saying that Finland had not directly employed local Afghans since 2007.
"During 2002-2007 a total of 17 Afghans worked for Finnish troops. It was a question of locally-recruited interpreters and some others," he said, according to Svenska Yle.
He went on to add that "Finland has not had locally hired personnel in Afghanistan since 2007 and Finland has no insight into other countries' recruitment procedures."
Arhippainen refused to be drawn on the moral question of who was responsible for the Afghan workers seeking to secure their safety outside Afghanistan, but instead referred such inquiries to the Foreign Affairs Ministry and Defence Ministry.
Ambassador: Whose responsibility?
Also on Wednesday, Finnish Ambassador to Afghanistan, Pekka Kosonen, told Svenska Yle that at least 15 Afghans who worked alongside Finns in the country have reached out for help.
Finland began participating in the Nato-led International Security Assistance Force (ISAF) in 2002.
However, starting in 2008, Kosonen told Svenska Yle, countries including Germany were responsible for recruiting local personnel. He said the question now is to what extent Germany is exclusively responsible for the Afghans who worked for the ISAF, or whether several countries could grant protective status to the workers.
Kosonen told Svenska Yle that the United States had previously introduced a system to grant visas and asylum to interpreters who worked alongside US troops.
Story continues after photo.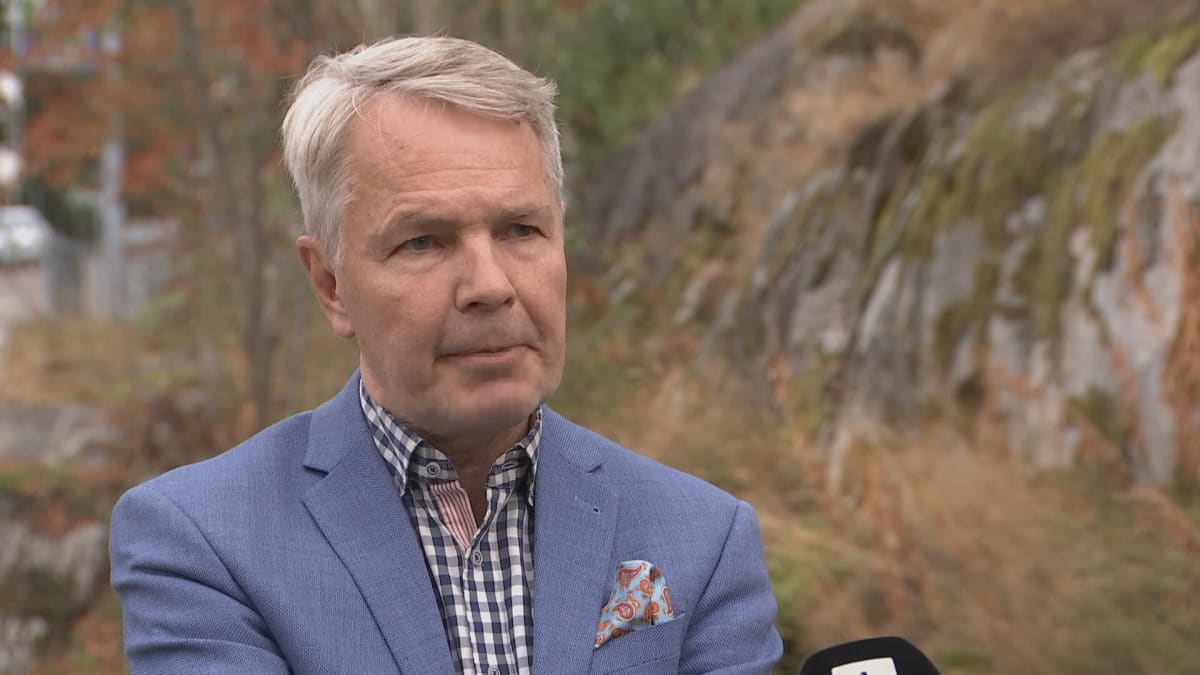 Haavisto said that Finland needed to formulate its own policy in order to take action.
"For the first time, Finland has found itself in a situation where we have to evacuate citizens of a country where we have carried out development cooperation and peacekeeping. Therefore, no legislation has previously been prepared. With the preparation of the government, we can find a way to offer such special assistance," the minister said.
Finland took part in ISAF and its successor mission Operation Resolute Support for around 20 years, finally withdrawing on 8 June this year.
According to Haavisto, the government gathered information about the Afghans who worked for Finland during that time, as well as their wishes for the future, over the summer.
Some of the Afghan nationals have since changed employers since working for Finland, with Haavisto saying their situations were being investigated. Finland is also examining how such individuals are treated after having worked for an EU state.
"This is being looked at by Finland as well as the EU overall. No one should be left in an impossible situation or have their security threatened because they've worked for the EU delegation in Kabul," Haavisto explained.
The US, UK and Germany have already begun evacuating thousands of Afghan workers and their families.
So far, the Taliban has killed more than 300 Afghans who assisted or worked for international forces.