Finland is on the right path to reaching its climate goals, however there are still key obstacles that need addressing, a new report (siirryt toiseen palveluun)by the Finnish Innovation Fund Sitra has found.
Current government ambitions include a draft law mandating that Finland become carbon-neutral by 2035, in line with the 2015 Paris Climate Accord goal of limiting global warming to 1.5 degrees Celsius.
The law also seeks to include targets for reducing emissions by 60 percent by 2030 and by 80 percent by 2040. The targets could bring emissions down to 1990 levels.
Guided by an extensive literature review and approximately one hundred expert interviews, Sitra investigated whether Finland is anywhere close to reaching its goals.
The report found quite a few obstacles standing in the way of effective climate action, mainly the lack of long-term planning, inadequate and wrong financial incentives, inadequate education and skills training and the unfair distribution of the risks brought about by climate solutions. Licensing and other administrative barriers should also be removed from the path of climate solutions to make the transition smoother, the report suggested.
Efforts to reduce emissions should come from across different sectors, Sitra climate expert Mariko Landström said, adding that action should come from the state and municipalities as well as from companies and citizens alike.
The state is responsible for regulation, setting incentives and removing administrative barriers while municipalities' decisions guide the community structure and infrastructure. Companies can further develop solutions and make practical investments while ordinary citizens and consumers vote with their feet, guiding the demand of products and services, Landström explained.
Sticks, carrots and clarification of long-term plans
The report also urged Finland's decision makers to think more long-term when it comes to action on climate change.
An emissions budget and targets for carbon sinks should be set for 2040 and 2050, the report said, and it also delves into what policymakers can do to encourage - or discourage - climate-friendly activity.
"Solutions must be financially viable so that they can be deployed on a sufficiently large scale. Incentives are currently lacking completely, for example in carbon sequestration, agro-climate action and the efficient use of natural resources," Landström said.
Story continues after photo.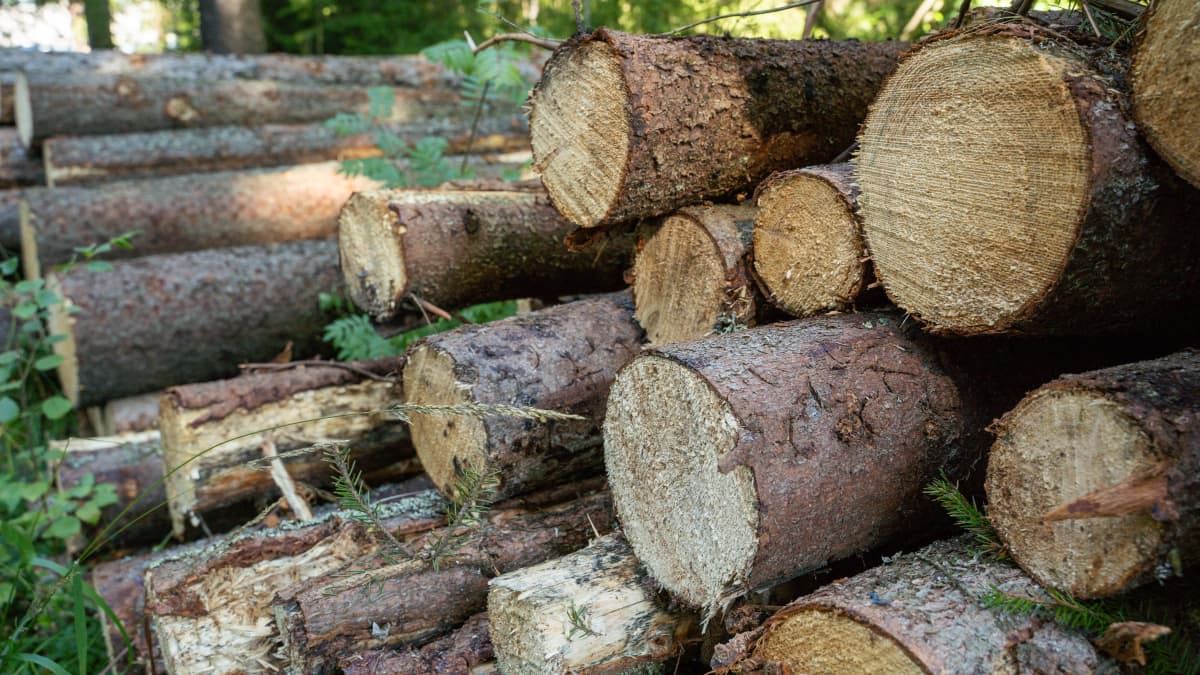 Other sectors, such as forest management, are meanwhile seeing subsidies steered in the wrong direction, according to Landström.
"Before long, we'll need to give up on subsidies heading in the wrong direction, but the transition should be made on a case-to-case basis. It is often necessary to update guidance completely," she added.
In the case of forestry, the Sitra expert said that climate action could be encouraged by rewarding the restoration and carbon sequestration of Finnish forests.
Wetland farming should be guaranteed the right to agricultural subsidies and other new incentives for emission reductions should be developed, while at the same time, support should be lifted from peatland farming and replaced by emissions-based fees and compensation requirements, the report said.
The biggest everyday changes in the Sitra report concern food and transportation.
According to the report, transportation should see a comprehensive tax, fee and subsidy reform while sustainable food, in turn, should be encouraged by public procurements as well as nutrition recommendations and education.
From carbon neutrality to carbon negativity
The Finnish Climate Panel estimated that Finland's share of the world's emissions budget until 2050 will be 79 megatons. Finland's net emissions totalled around 38 megatons in 2019 alone.
However, if Finland becomes carbon neutral by 2035, it could soon then reach carbon negativity, meaning that the country's carbon sinks would absorb more CO2 than human activity emits, helping offset the emissions of previous decades.
Sitra's report argues that Finland should shift its focus from carbon neutrality to carbon negativity, and prepare to make that shift by the 2040s, Landström said.
Change can be slow, and climate measures like energy-smart building stock and a climate-conscious society can take time to put into practice, the report warned.
"We must already choose solutions that are in line with the long-term goals, in order to avoid unnecessary investment in temporary solutions. Developing solutions is often a slow process, so we need to be on the move early enough," Landström said.