Yle has learned that Finland will end evacuations by air from Afghanistan on Friday even though there may still be up to 170 people waiting to be evacuated to Finland. According to the Foreign Ministry, not everyone on Finland's list may have time to leave Afghanistan by the deadline.
About 250 people had been brought to Finland from Afghanistan by Tuesday evening, said Foreign Minister Pekka Haavisto (Green). Most are women and children.
Of these, 150 are Afghans who worked for the Finnish Embassy, the EU Mission and the NATO Crisis Management Mission with their families.
The others are Finnish citizens or people with permanent residence permits in Finland who requested consular assistance.
All recent local employees of the Finnish Embassy and their families have been evacuated from Afghanistan.
On Thursday afternoon, the Foreign Ministry said in a tweet: "51 people were evacuated to Finland yesterday. To date, the total number of evacuees has risen to close to 340 people. In addition, Finland assisted four people on their way to other countries yesterday. In total, we have evacuated more than 30 people who have assisted our partner countries."
Article continues after photo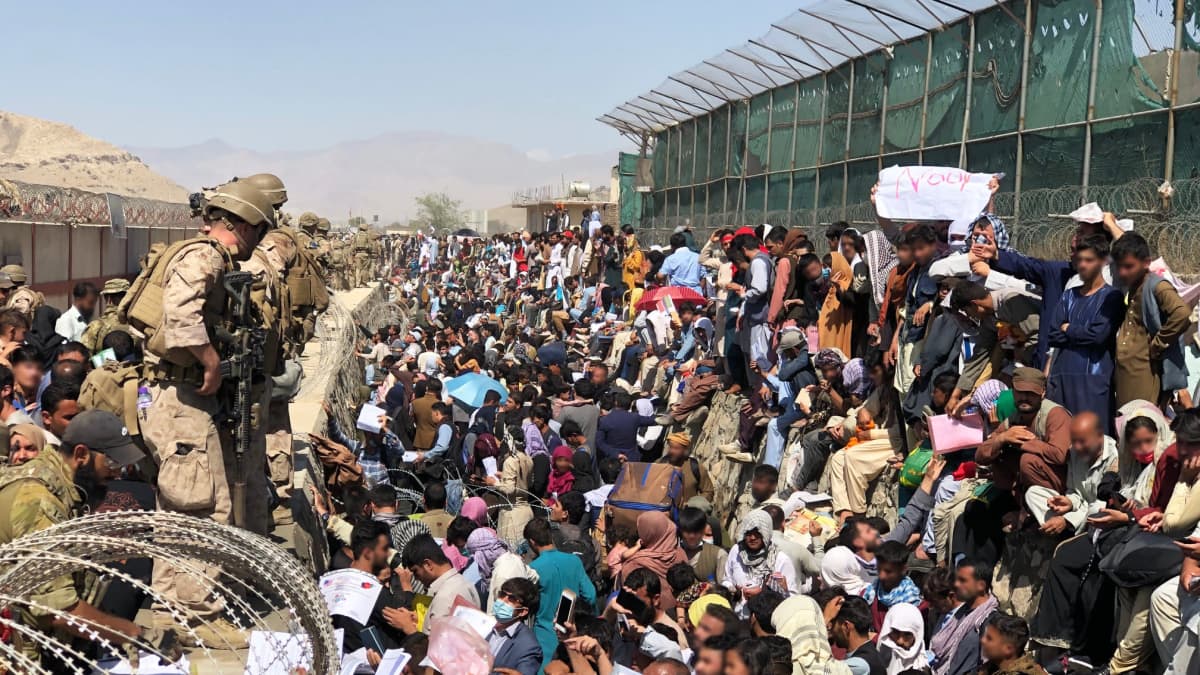 Finland decided to evacuate 128 more people - who are they?
The Finnish government decided on Tuesday that it intends to bring 128 more people from Afghanistan, in addition to those previously approved.
This group consists of 45 former employees of the Finnish Embassy in Kabul with their immediate families and 83 embassy security guards with their families. These are Afghans who have asked Finland for security.
Finland has previously decided to help bring 170 Afghans to Finland. They are individuals who worked for Finland, the EU or Nato, along with immediate family members.
The latest decision brought the total to 298 Afghans. They are considered to be in danger because they have worked for western countries.
Article continues after photo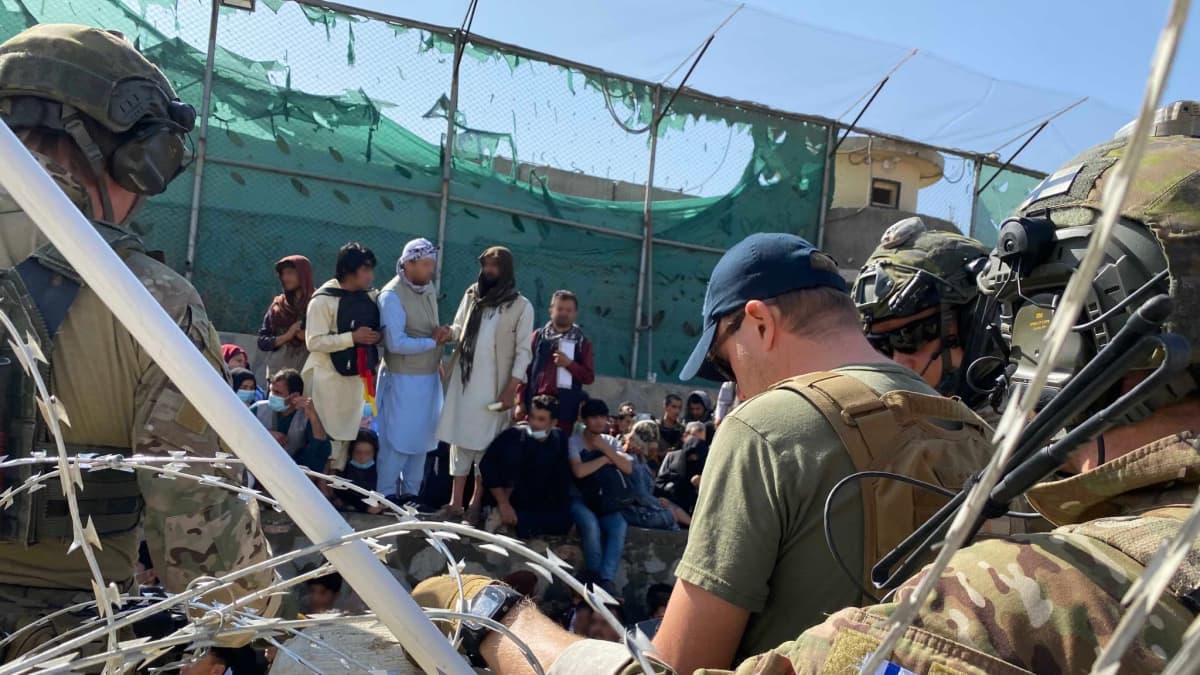 How many people are still waiting to be evacuated?
As of late Tuesday there were still an estimated 170 people in Afghanistan waiting to be evacuated to Finland.
These included about 20 Finnish citizens or permanent residence permit holders who had applied for consular assistance, as well as about 150 locals who have worked for Finland, the EU or Nato.
Article continues after photo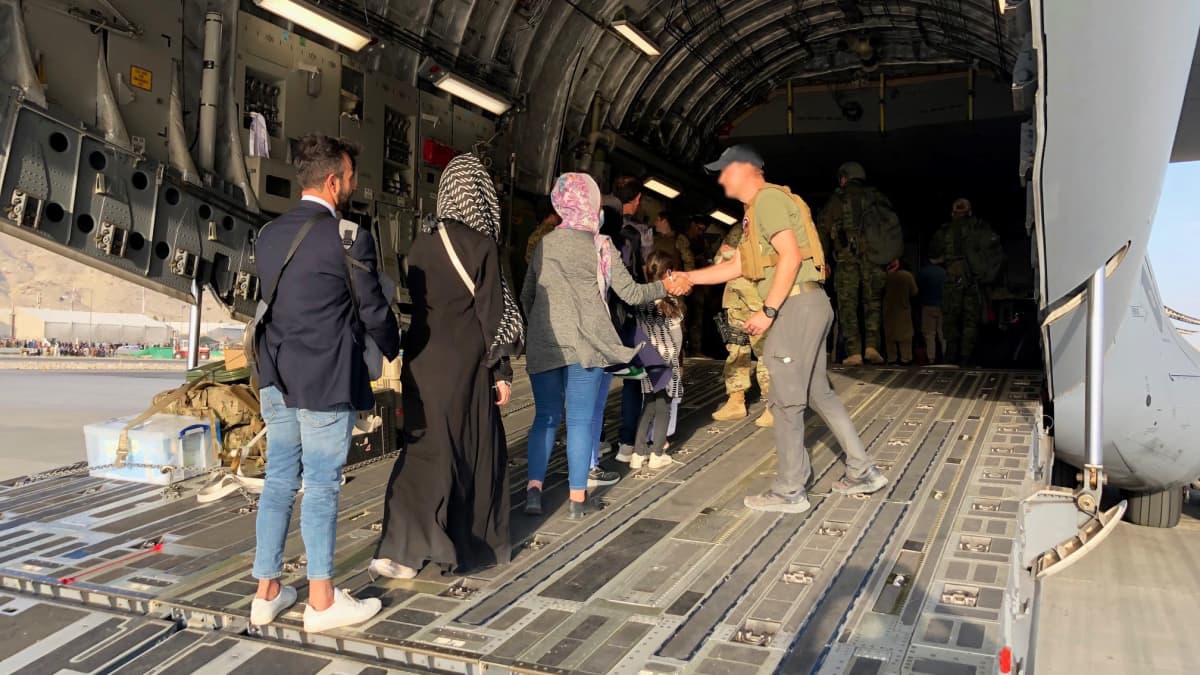 What condition are the evacuees in?
Those who have arrived in Finland have not had any serious physical injuries, according to Krista Lyyra of the Ministry of Social Affairs and Health.
Evacuees are met at the airport in Finland by a support team that provides coronavirus tests and immediate health care, surveys their need for help and offers discussion support. Initially, there has been a need for food and clothing in particular.
"These people have boarded the plane without any luggage or property, so they have nothing but the clothes they were wearing," Lyyra told Yle.
Article continues after photo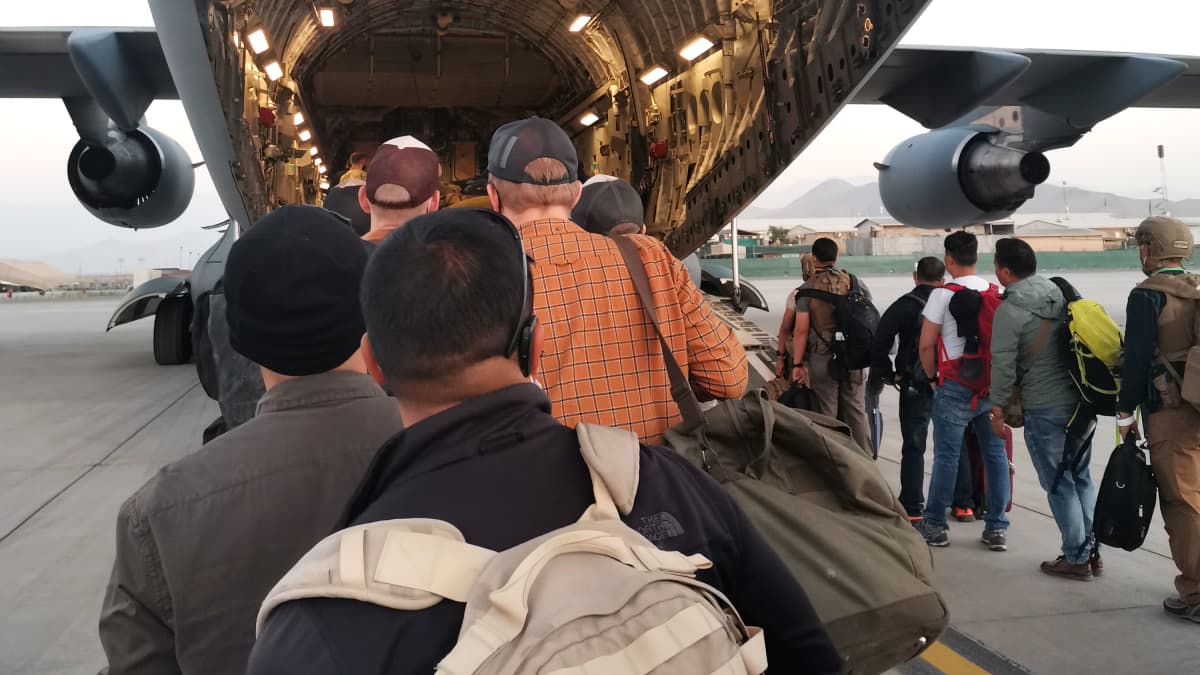 What happens to the evacuees in Finland?
The Finnish Immigration Service (Migri) is responsible for the reception of Afghans in Finland. They have been promised four-year residence permits.
Newcomers are first placed in reception centres across Finland. Once personal data and biometric identifiers have been collected from them, they are to be transferred to various municipalities.
Pekka Nuutinen, Director of the Finnish Immigration Service's reception unit, said that Migri is able to accommodate hundreds of people even at short notice.
"In 2015, 30,000 people were accommodated within a couple of months. Of course, this has kept our situation centre busy, and we have been working around the clock, Nuutinen said.
According to Nuutinen, those arriving have been tired and relieved, but concerned.
"Most have left close relatives behind in Afghanistan. The concern for them is great. Getting to Kabul Airport and the whole process have certainly been tough," Nuutinen said.
Article continues after photo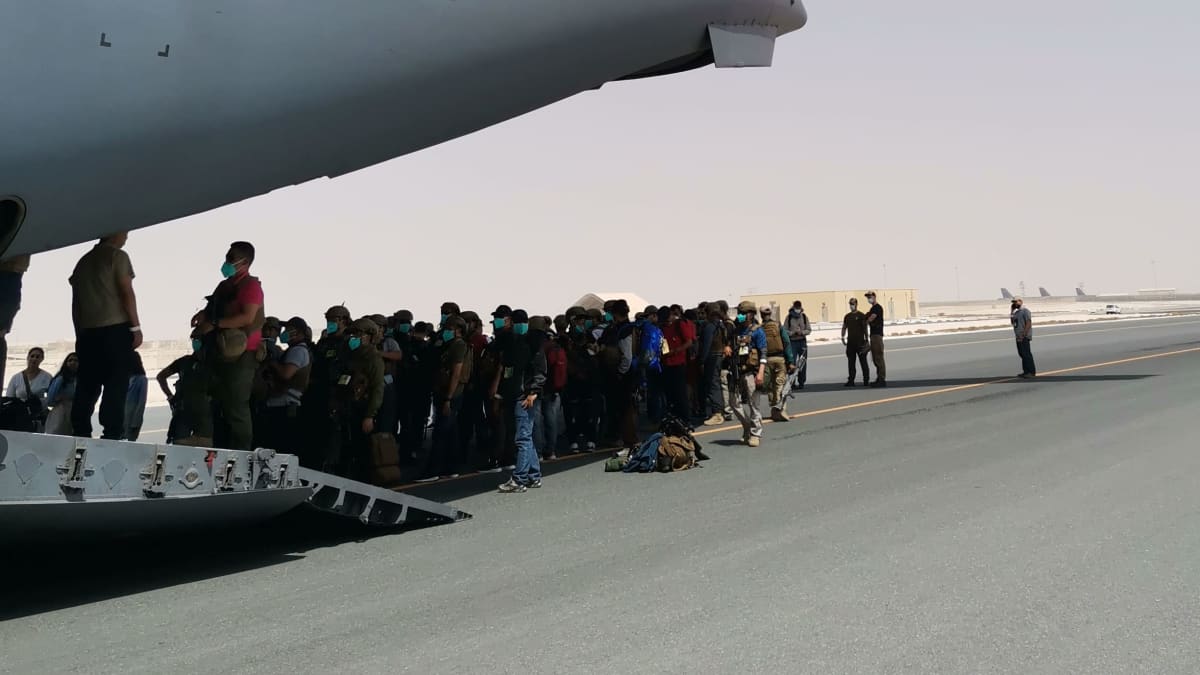 Will everyone on the list have time to be brought to safety before the end of the month?
Time is running out for the evacuation, as according to Yle sources, Finland is to complete its operation on Friday. According to the Foreign Ministry, not everyone on the Finnish list may have time to get out of Afghanistan by then.
"It is very possible that within the time available we may not be able to help everyone at this stage. We are now focusing on the air operation. After that, we will look at other methods and assess how these people can be helped in the future, said Pekka Kaihilahti, the Foreign Ministry's Special Representative for Afghanistan.
When air transport ends, routes to neighbouring countries may be possible. The borders with Iran and Pakistan, for example, are still partially open.
Article continues after photo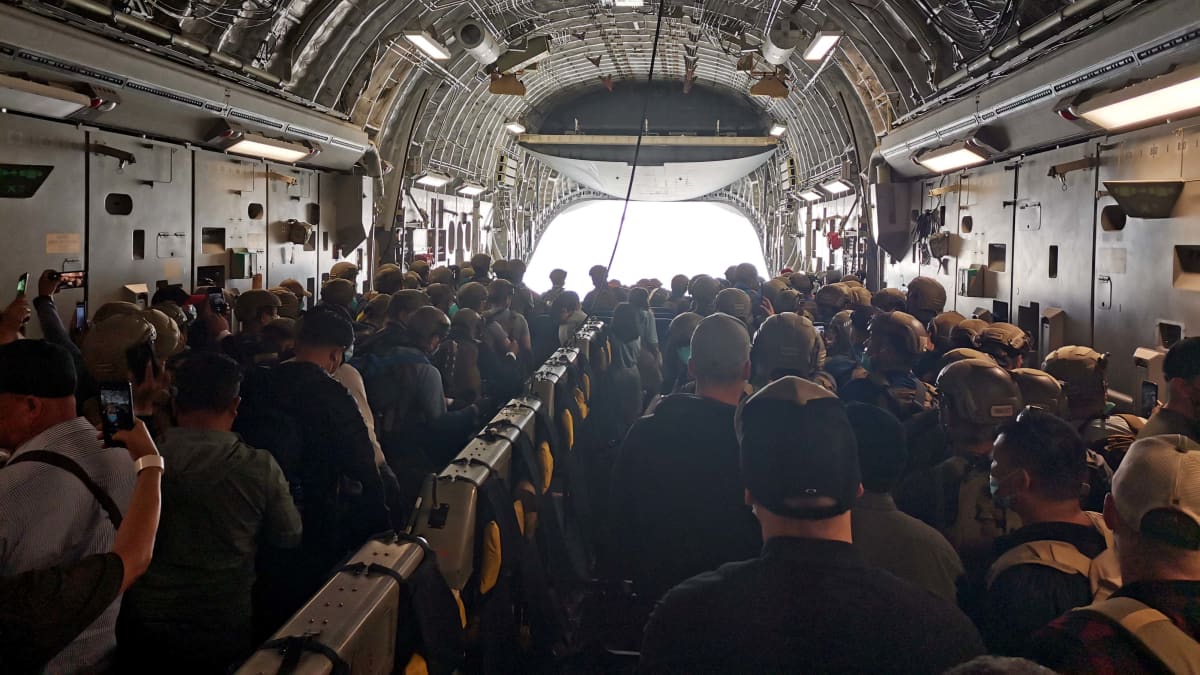 Have Finnish troops been in danger?
According to Yle sources, Finnish troops have not been exposed to threats at Kabul airport. They have not had to use their weapons.
Finland sent 30 soldiers to Kabul Airport to secure the evacuations to Finland. Soldiers can only secure operations at and in the immediate vicinity of the airport. Defence Forces security forces arrived in the area on Saturday.
The Defence Forces' support operation for the Ministry for Foreign Affairs has so far gone very well, said Lt. Commander Matti Sirkkola, a senior staff officer at the Ministry of Defence.
"The results speak for themselves. However, the end of the time available is a fact that has been prepared for by planning a controlled termination of this operation. The goal is for Finnish officials and the security unit to be evacuated at the end of the mission. For the time being, operations at the Kabul field will continue," Sirkkola said.
The photos in this story were provided by the Ministry for Foreign Affairs for media use. The Ministry has blurred the faces of civilians to protect their privacy.
15.30: Updated with latest number of evacuees.