An estimated 1,300 people took part in a demonstration against coronavirus vaccinations in downtown Helsinki on Saturday afternoon and evening.
Organisers of the "freedom to choose" demonstration said they were protesting against Covid passports and the vaccination of minors.
Story continues after the photo.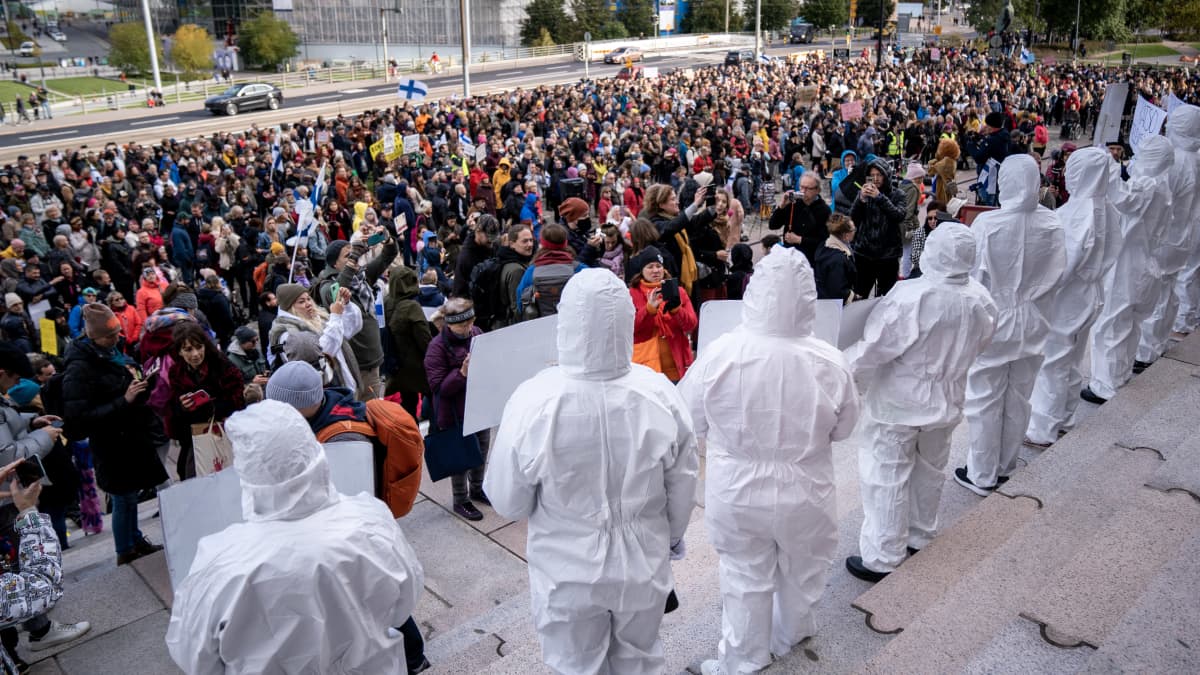 Protestors initially gathered outside Parliament buildings before later moving to Esplanade Park. Police said the demonstration was peaceful and ended at about 6.30pm.
The protest in Helsinki was part of an international series of demonstrations, with similar events held elsewhere around the world. Aside from demanding an end to the vaccination of children, protestors also called for the eradication of other measures such as coronavirus testing and the possible introduction of a Covid passport.
"I have come here just because I oppose these coronavirus vaccinations, tests and passports. I think taking the vaccine should be voluntary, and it should be reported as it really is," protestor Leena Ahola said.
Story continues after the photo.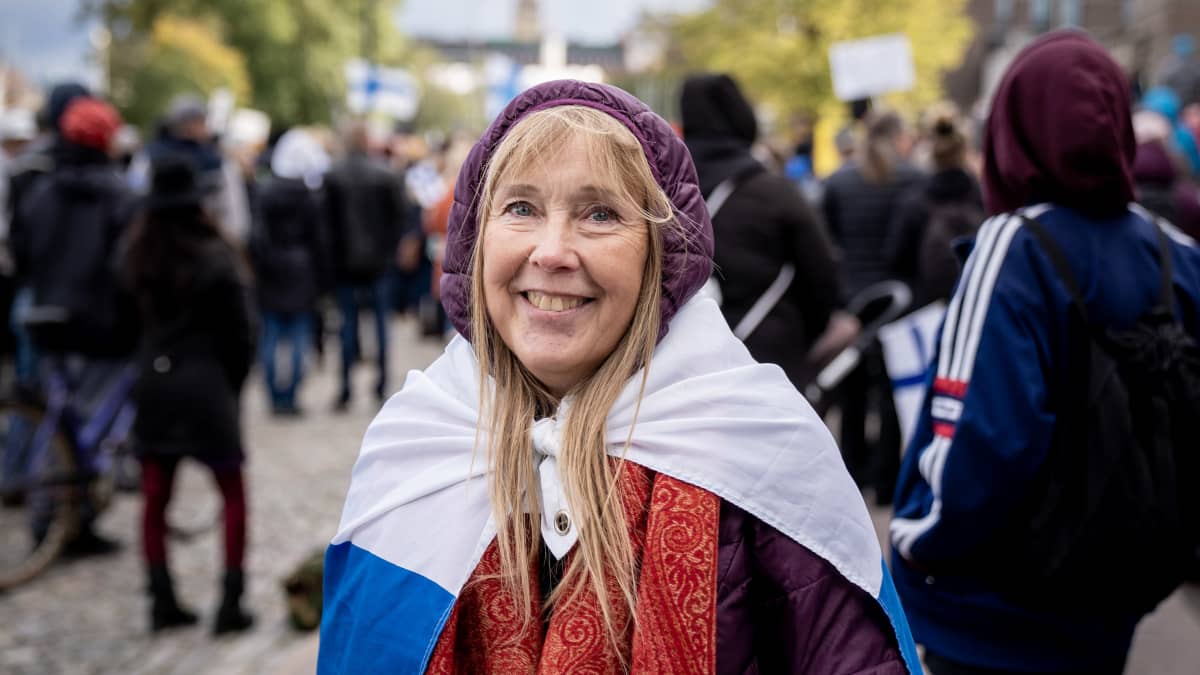 In Finland, taking a coronavirus vaccine is a voluntary choice. Ahola told Yle that she has not taken the vaccine because she believes it is a hoax.
There is more information on the safety of coronavirus vaccines used in Finland on the website of the Finnish Institute for Health and Welfare THL.