Heavy rainfall, flooding and rising volumes of water are expected to pour over Finland in the next 30 years, according to the most recent report of the Finnish Climate Change Panel.
The new report published on Thursday painted a fuller picture of the impact climate change will have on the whole of Finland, outlining the severity of the expected effects by province.
The report further emphasised the urgency of adaptation measures alongside emission reductions and elevated the risk of severe flooding above that posed by heat waves, droughts or storms.
Increased rainfall will be observed mainly between October and February, according toresearch professor at the Finnish Meteorological Institute and Head of Climate Change Impact Research, Hilppa Gregow.
"We can confidently deduce heavier rainfall from the analyses. Wind, for example, does not seem to pose as a growing risk as rain does," Gregow said.
Southwest and North of Finland to see worst flooding
Some areas will be affected by the increased rainfall worse than others. According to the latest report, Pori has the greatest flood risk in Finland, with Rovaniemi coming second.
The southern coast of Finland and Kymenlaakso will have to battle with both heavy rains and sea floods which could see "drinking water and heating in those areas severely compromised," Gregow said.
In Lapland, increasing amounts of snow will also cause additional flooding when it melts in spring. This is on top of the heavier rains during the rest of the year.
"All urban areas should be carefully assessed for risks so that they do not end up in the same state as cities in Germany last summer," Gregow warned.
Adaptation measures needed now, report warns
The Finnish Climate Change Panel report further stressed that adaptation measures should already be well underway, adding that Finland should expect more severe effects resulting from the changing climate.
"Our soil is not used to having year-round rainfall. We haven't really witnessed this in the past," Gregow said.
According to the report, the impact of extreme weather events like flooding could cause damage worth approximately four million euros per year in Helsinki and Espoo alone. Without action, annual climate-related damages could grow between 16 and 120 percent by 2050 and even more by 2100.
A key problem is heavier rainfall driven by the changing climate. Over the next ten years, rainfall is projected to grow by a further two to four percent, FMI meteorologist Gregow said.
"If we go even further, the increase in rainfall will be 8-9% per year. That's five times more than we've seen so far," she told Yle.
The summer floods in Germany were caused by rainfall six times the average.
"And there were shocking disasters. That's just the beginning, we haven't seen anything yet," Gregow added.
Story continues after photo.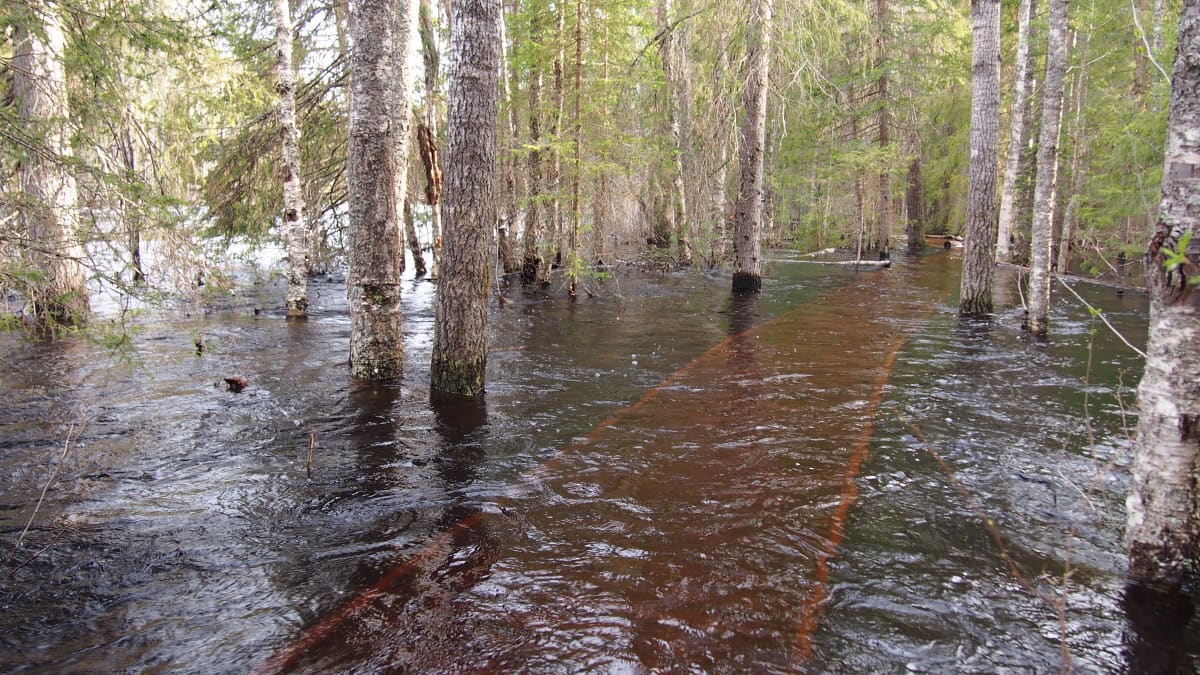 Sirkku Juhola, Professor at the University of Helsinki and member of the Climate Panel, seconds Gregow's concerns over Finland's lack of preparation.
"Provincial adaptation and risk assessment are in very premature stages. There are no systematic risk assessments in any province," Juhola said.
According to Juhola, large infrastructure projects should do more to take into account the possible future scenarios of climate change or risk becoming unusable by the end of the century.
Juhola also urged people to come up with their own contingency plans for adapting to climate change and minimising any negative social and economic consequences.
"Adaptation is the responsibility of the property owner. If one owns properties or forest areas that are prone to direct impact, they should check what types of insurance are available. As for the risk posed by sudden floods, one should think about what to do if water starts coming in through the door," Juhola explained.