The Finnish Giant Vegetable Association hosted its annual national championships on Saturday in the garden of Keuda vocational college's Saari Manor House in Mäntsälä.
The contest attracted dozens of competitors from across the country, most of them competing with several vegetables.
The largest vegetable of the year was a pumpkin that weighed in at 306.2 kg. It was grown by Marja and Timo Iisakkila from Hauho, near Hämeenlinna.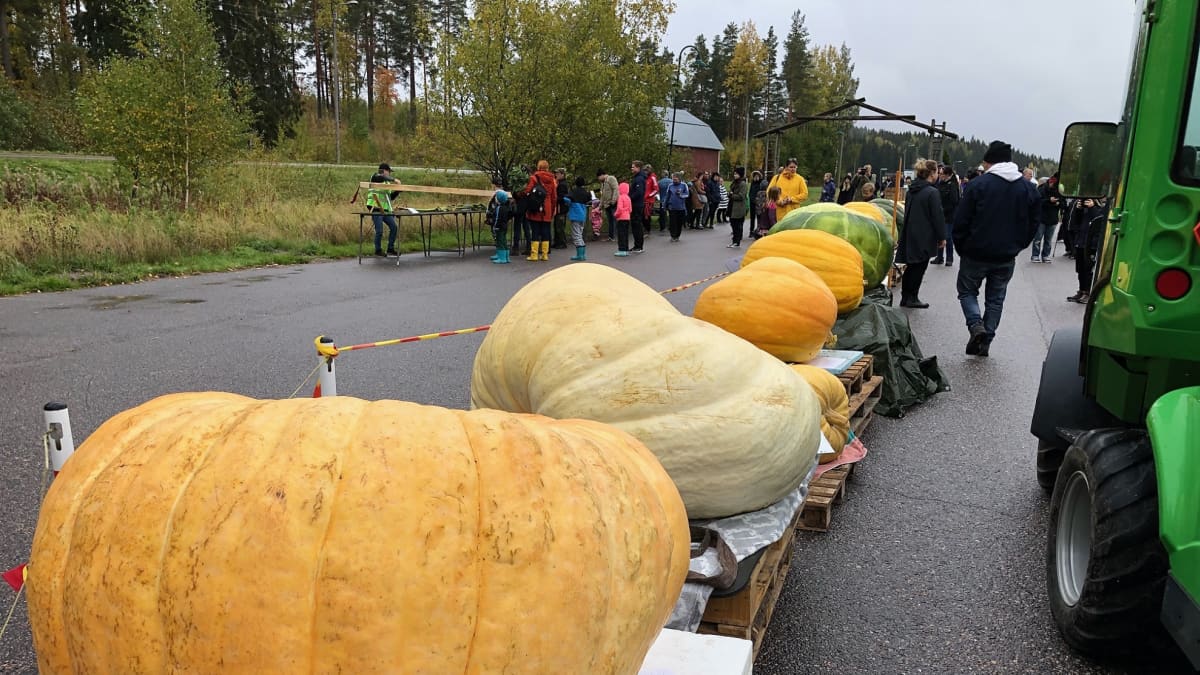 The Iisakkilas' great pumpkin won out of a field of 18 huge pumpkins. Pumpkins have been designated as vegetable of the year by the Central Organisation for Finnish Horticulture.
A rutabaga weighing more than six kilos, a beetroot of almost three kilos, gargantuan cabbages and many other vegetables competed in their own series for the 2021 mega- vegetable awards.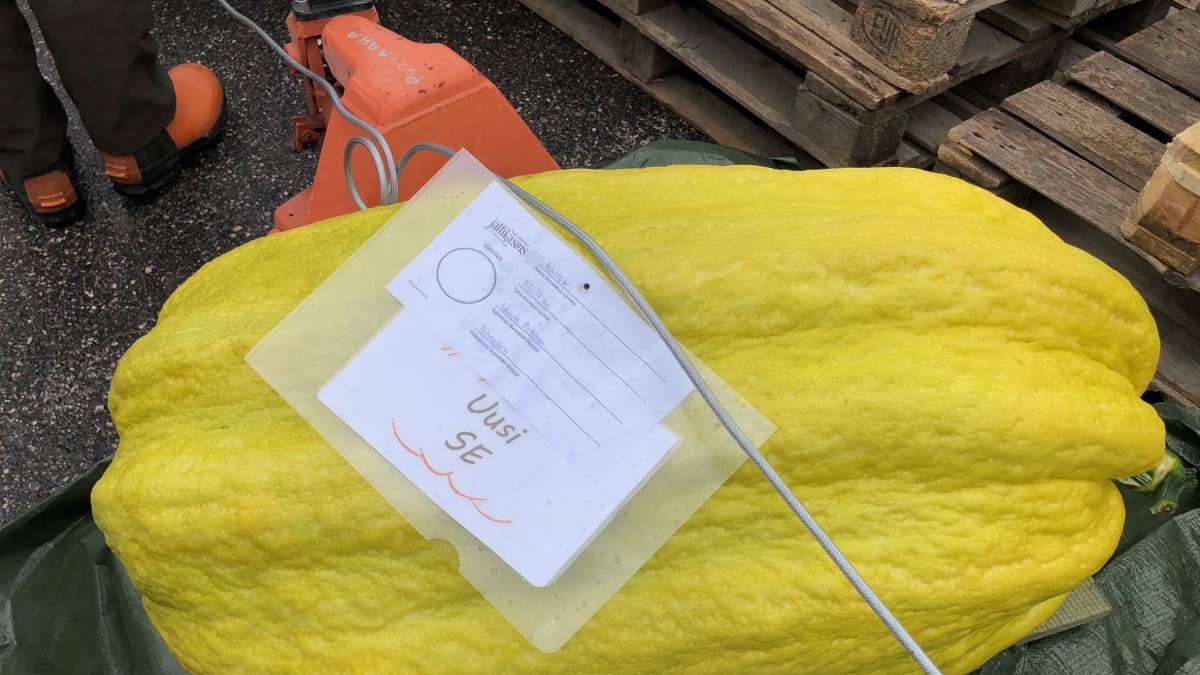 Growing giant vegetables is gaining popularity, according to Elina Vuori, competition director at the Finnish Giant Vegetable Association.
"There were probably more competitors this year than ever before, including some completely new faces in the crowd," she said.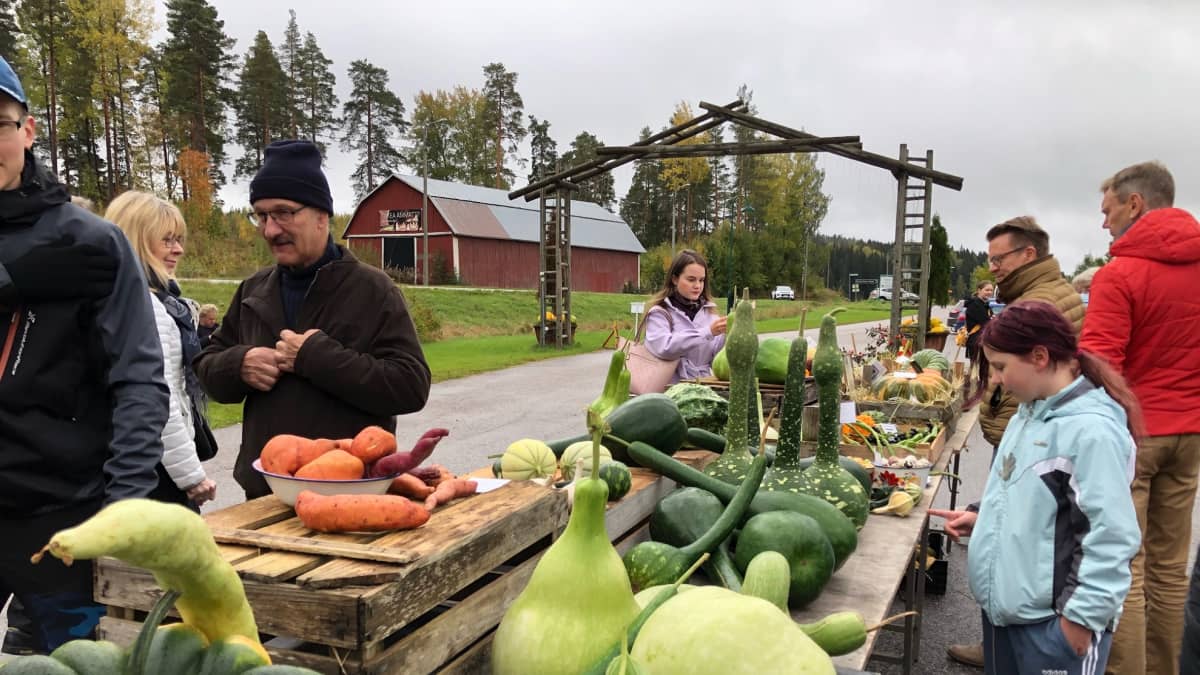 The association has also attracted more members than ever. Vuori said she was pleased that more children and young people have become enthusiastic about growing and competing vegetables.
"We just measured a 180-kilo pumpkin grown by a child," Vuori told Yle, adding that she was also pleased to see hundreds of spectators despite chilly, damp weather.