A two-seater light airplane has crashed during a failed landing at Hyvinkää Airport, according to a report from the Central Uusimaa Emergency Services.
There were two people in the plane at the time, on duty firefighter Tommi Leppioja told Yle, confirming that the pilot had died and the passenger had been taken to hospital.
"A two-seater plane tried to land at the airport, but the plane hit the ground just before the runway", Leppioja said, adding that the conditions at the scene were sunny and clear.
Story continues after the graphic.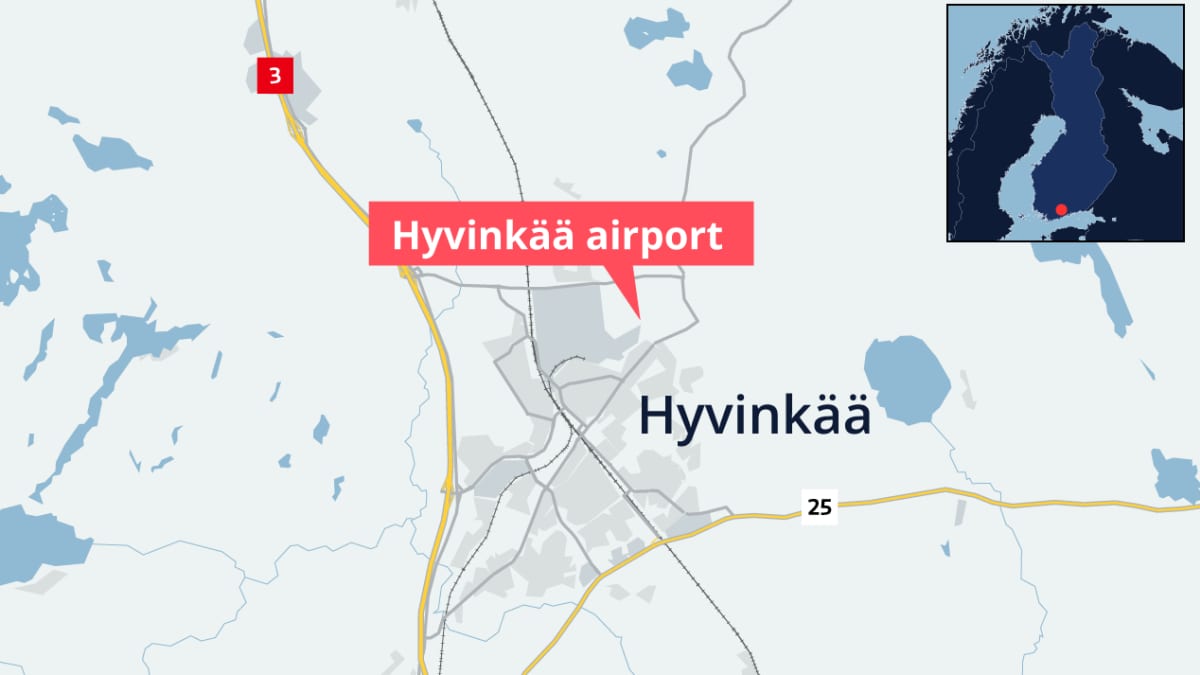 According to Hyvinkää airport manager Jukka Helminen, the plane was being used for flight training at the time of the crash. The drill involved an emergency landing scenario.
Police and the Safety Investigation Authority Otkes have both launched investigations into the exact course of events leading up to the incident.
Finland's last fatal civil aviation accident occurred in Laukaa, Central Finland, in 2017.