The number of Covid-19 patients being treated in hospitals in Finland is rising sharply, with Helsinki University Hospital reporting that their Covid patient intake has doubled over the course of the last month.
On 21 September, the hospital was treating 37 patients for the virus. That figure is now 74.
The need for intensive care treatment has also increased significantly, with the hospital currently treating 14 coronavirus patients on ICU wards.
The number of Covid patients requiring hospital treatment is still considerably lower than last spring, but healthcare authorities are concerned that the figure is higher than the previous infection peak in August.
They added that the increase in the need for hospital treatment is due to the spread of the virus among unvaccinated people.
"The risk of an unvaccinated person getting sick is now higher than perhaps ever before," Helsinki and Uusimaa hospital district's (HUS's) infectious disease specialist and chief physician Asko Järvinen told Yle.
Infection rate among unvaccinated multiple times higher
According to data provided by public health agency THL, the infection rate among unvaccinated people is currently around 700 per 100,000 inhabitants — almost four times the national infection rate recorded during the worst stage of the pandemic.
Finland's national infection rate has remained below 200 per 100,000 inhabitants throughout the pandemic, although the rate in Helsinki has peaked at just over 500 during the worst stages.
Infection rates are again on the rise, but remain significantly lower than during the previous infection peak in August. However, hospitalisations are higher.
Furthermore, there is now a much higher threshold for being tested for the virus, which could mean that many cases are going undetected and not appearing in the official statistics.
"The number of tests being carried out has clearly reduced by just under one half. Now in October, a large portion of infections are not being detected, as people are not applying to take a test. Therefore, the number of infections cannot be directly compared between August and October," Järvinen said.
Previously, the rise in the infection rate was an early indicator of an increased burden on healthcare services.
"As you can clearly see from the data, the need for hospital care has followed the increase in the infection rate, with a slight delay, during the previous waves of the pandemic," Järvinen said.
Unvaccinated Covid survivor urges people to get jab
Kalle Suvanto, a 32-year-old man from Hämeenlinna, told Yle that he was in excellent health until he contracted Covid in September, and was then bedridden.
"Recovering from Covid took several days. In addition to the fever, my hands and feet and even my eyes ached. All bets were off and I couldn't do anything for a few days," Suvanto said, adding that he had not been vaccinated when he contracted the virus.
"Speaking now after having the disease, I have to say that I should have taken the vaccine," he said.
Story continues after the photo.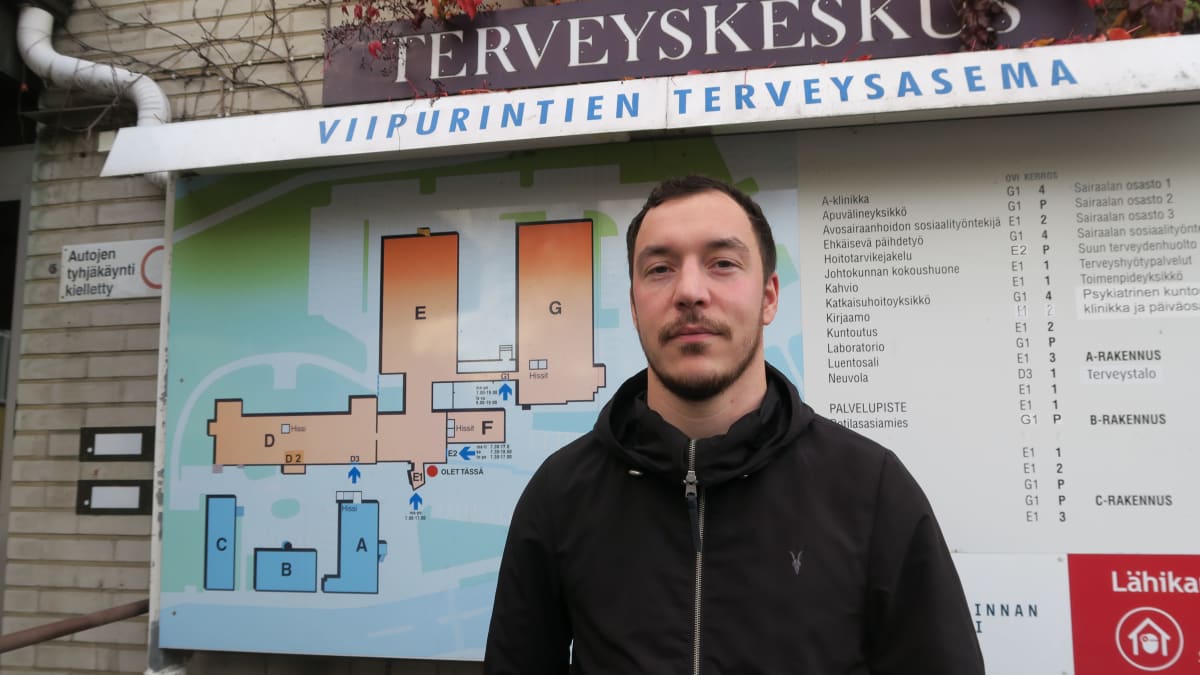 Even though he has now recovered from the infection, the virus has left a nasty aftereffect.
"My sense of taste and smell are still partially missing. I can taste certain things, like sweet and bitter things, but my sense of smell is non-existent," Suvanto said.
While recovering from the infection, Suvanto was isolated from his partner and one-year-old son for ten days, which he said was an emotionally tough experience for the entire family.
"It can't be explained to a child that age what Covid is and why dad is staying away," he said.