An image captured underwater of a smooth newt has been named Finland's nature photograph of the year for 2021.
The award's jury said the image provided a unique insight into the exotic habitat of the newt, saying the amphibian appears as if floating in space.
"The landscape on the other side of the surface of the water seems to draw the animal from its everyday environment," the jury said.
Winning photographer Pekka Tuuri said he was swimming just centimetres from the newt when it went to the surface for air.
"At that point, I couldn't see anything through the lens, so I just had to hope that the manual settings were correct and the subject was in the right place," Tuuri said.
Story continues after the photo.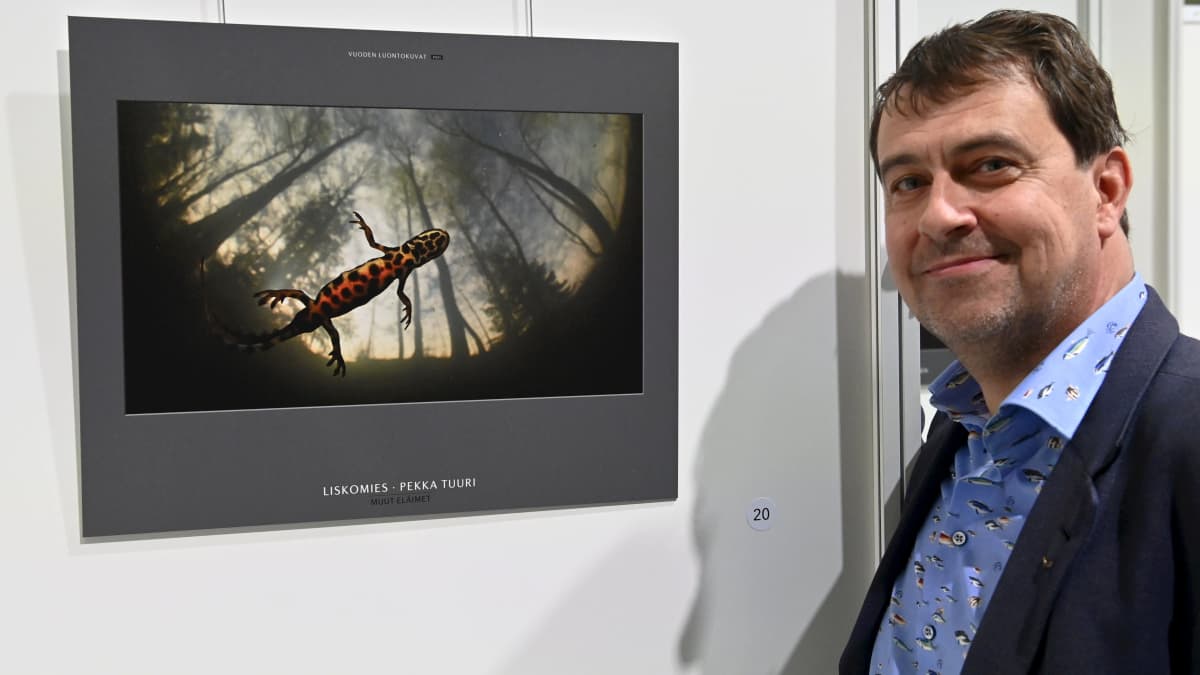 Espoo resident Tuuri is the fifth photographer in the history of Finland's nature photo competition to claim the award more than once. He last won 11 years ago.
The results were announced at an event in Helsinki's Finlandia Hall on Saturday evening, as the competition celebrated its 41st year.