A lack of staff and resources at daycare centres in the Helsinki metropolitan area has led to some parents being called and asked to take their children home.
The one-year-old daughter of Natalia Salmela started daycare at the beginning of September, and staff shortage issues at the centre became immediately apparent.
"The staff is changing all the time. The deputy director plays with the kids because there are no other employees there to do it," Salmela said, adding that even her child's first parent-teacher meeting had to be cancelled due to a lack of staff.
Last week, Salmela's daycare centre informed all parents that their children needed to be picked up earlier than usual as no substitute teacher had been found.
Helsinki's Deputy Mayor for Education Nasima Razmyar (SDP) told Yle that the situation in early childhood education has deteriorated and could even get worse, as the number of children entering early childhood education is predicted to increase in the coming years.
Razmyar said that Helsinki is in danger of not being able to cope with its law-mandated responsibilities.
"One could even say it's a house of cards in danger of collapsing," Razmyar said.
According to the deputy mayor, a solution that rests in the hands of the city is to alleviate labour shortages in low-wage sectors by increasing availability to employment-bound housing, but Razmyar stressed that not all the keys to solving the problem are in the hands of the city. The government needs to increase the number of students able to enter the early childhood education sector, she stated.
There have been 140 available spots at universities annually for Finnish language early education courses, and on the Swedish-language side 30. There are more spots allotted for 2021–2024 through additional funding but, according to Razmyar, the number of students must be increased permanently.
"More places at university are needed in Helsinki, where the number of children in daycare is growing," she said, while emphasising that this should not be turned into a regional policy issue.
Working while caring for a one-year-old a challenge
Throughout the autumn, Salmela has spent numerous days with her child at home.
She is able to set her own schedule, as she writes one of Finland's most popular blogs, White Trash Disease, and runs a marketing company. Lately, she has been working mainly in the evenings and at night.
"It's not a dream scenario," laments Salmela.
Having to adjust her working hours has had a negative effect on her business, says Salmela. Communication with customers suffers if she is not able to correspond during the day.
"Anyone who has tried to work while caring for a one-year-old knows it is an impossibility. My productivity and quality of work have declined because of the instability of our daycare," she says.
Story continues after photo.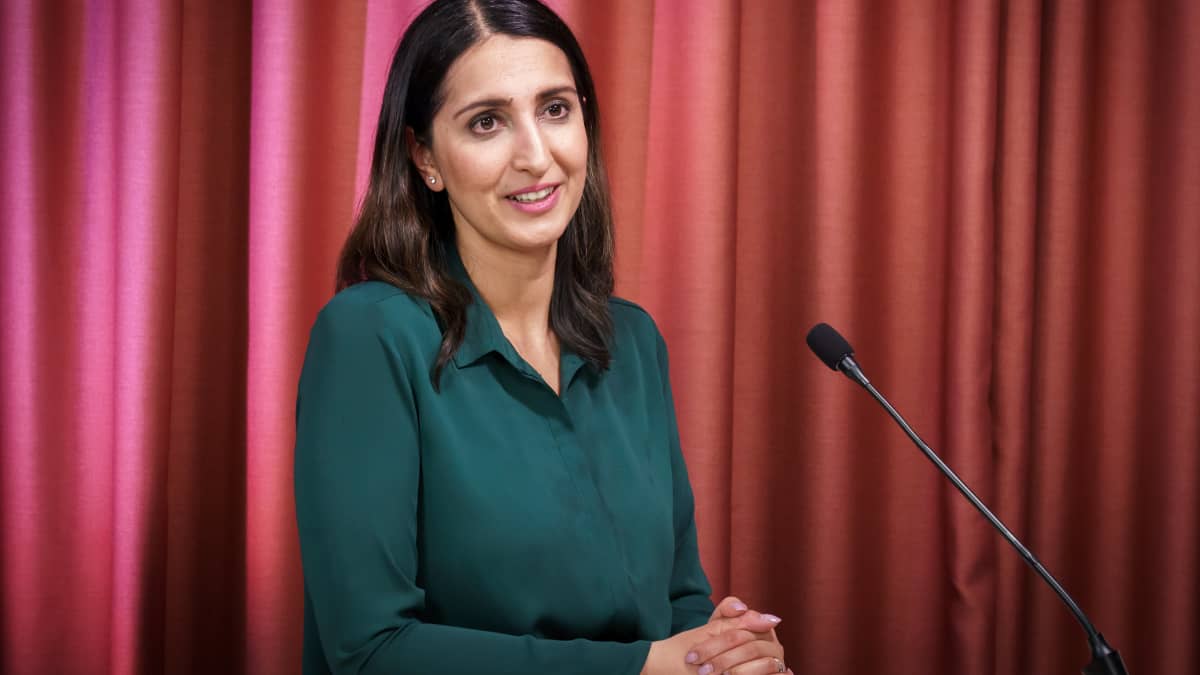 Much has been done in recent years to improve early childhood education. The number of kindergarten places increased by 4,000 in 2017–2020. In 2021, 800 new places were added to kindergartens.
Yet, what will further complicate the situation, according to Razmyar, is that the Early Childhood Education Act will require an increase in the number of staff with a graduate degree by 2030.
In the future, two-thirds of those working in early childhood education, in Helsinki, must have a degree in either early childhood education or sociology.
There are currently 2,500 early childhood education teachers in Helsinki. The amount required by law should be double by 2030.
High-quality daycare is also performed by nannies, who currently make up just over 50 percent of the staff in Helsinki daycare centres.
Razmyar welcomes the idea of retraining nurses into early childhood education teachers.
"However, this kind of retraining of staff, alongside their work, will also require funding until at least 2030," she says.
Razmyar notes that there is no knowledge of the Ministry of Education and Culture budgets from 2023 onwards.
Helsinki aims to increase the number of employees in early childhood education
A strategy approved by the Helsinki City Council aims to increase the participation rate in early childhood education. The strategy is based on, for example, integrating immigrants into society and working life.
In order to accelerate the development, the city decided last June to abolish the Helsinki supplement for kids over the age of one.
According to Razmyar, the participation rate for 1 to 3-year-olds is still low compared to other Nordic countries.
According to preliminary data, 37 percent of the city's one-year-olds attended public kindergartens in August 2021. A year prior, the number was 34 percent.
According to Razmyar, the downward trend has lasted several years.
Investment, not expense
According to Salmela, municipalities should see daycare as an investment and not as an expense.
For the next two months, her spouse will be in charge of child care, but their solution comes at a price. When a man leaves his job as marketing director, due to lack of daycare, the family loses two months of wages and society loses the corresponding taxes.
"We have just started our daycare trajectory. I don't even want to think about how much work will go undone and how many projects won't be launched in the coming years," says a frustrated Salmela.
Professor: Mothers likely to stay home longer than planned
Tuomas Kosonen, a research professor at the State Economic Research Centre (Vatt), believes that the staff shortage in early childhood education will eventually be reflected in the number of mothers that stay home longer than planned.
The impact of the shortage of early childhood education staff on women staying home has not been studied, according to Kosonen, but he considers the connection plausible because the support and structures that exist within a society have a strong impact on, in particular, a mother's absence from work.
According to Kosonen, a long home-care allowance tends to keep mothers out of the work force. Home-care allowance ends when the child turns three.
"The mothers' participation in the work force shows a rather slow increase until the child is three years old. Studies show that mothers tend to spend long intervals at home," says Kosonen. "In Denmark and Norway, for example, the benefits end when a child turns one. That is why most of the parents of one-year-olds return to work in those countries."
According to Kosonen, the current debate about early childhood education is about the right to basic public service.
"It is a question of balancing the public sector. Early childhood education is a public service that is supported by public funds, although it is not free for everyone," Kosonen points out, adding that if municipalities are unable to fund child care, they are to consider cutting other expenses or increasing the tax rate for hiring early childhood education staff.