Christmas during a pandemic takes on added significance for many people, especially when loved ones are far away.
Although travel restrictions are less severe than last Christmas, festive travel is likely to remain well below 2019 levels. For some, this means that sending presents and cards by post will take on increased importance again this year.
"The most problematic part is that most people wait until right before Christmas to send presents back home, forgetting what it was like last year," explained Catalina Mihai, originally from Romania and now living in Helsinki. She suggests people should "start planning early."
Online retailers also advise shoppers to plan ahead, with pandemic-era habits apparently here to stay. Finland's Commerce Federation says that online shopping jumped by 22 percent (siirryt toiseen palveluun) in 2020, and retailers expect Christmas 2021 to see demand peak once again.
Lauri Kutila, head of communications at Verkkokauppa, Finland's largest domestic e-retailer, says that the coming season will be "without a doubt the busiest on record."
"Play it safe when it comes to holiday shopping," Kutila adds. "The earlier the better is the mantra for this year, especially with our most in-demand items such as the PS5, Lego sets, and the iPhone 13."
Deliveries to hit all-time-high
This all means that the state-owned postal service Posti has more on its plate than ever before this Christmas.
"We are expecting an exceptionally busy Christmas and will likely smash last year's delivery records for both parcels and Christmas cards," Jarmo Ainasoja Head of Christmas Planning for Posti, tells Yle News.
Ainasoja adds that last year's busy season took Posti by surprise, with many people forced to travel longer distances to pick up packages, but new infrastructure and staff should help avoid that this year.
"We started planning for this Christmas almost immediately after the last one ended. We've added hundreds of Posti lockers around Finland and we've hired 4,000 additional helping hands to get us through the season," he says, adding that the company is actively recruiting (siirryt toiseen palveluun) for various part-time roles to beef up its surge capacity this winter.
E-commerce will continue to play a huge role this Christmas, Ainasoja points out, explaining that the Covid-19 bounce in online shopping has created a "new baseline" of high demand that "is not going away any time soon."
Although capacity has been boosted, customers are being urged to send their parcels as early as possible.
Covid disruptions persist
Despite predictions of record levels of business, few expect the situation to be as challenging as last Christmas.
There are still significantly fewer international flights than in 2019, which means reduced traffic for deliveries. Meanwhile, demand for cross-border deliveries has soared.
"Another challenge is that the busy period has gotten longer and longer in recent years, with extended e-commerce events like Black Friday, Cyber Monday, and Singles Week meaning that we have to start planning earlier," Ainasoja explains.
Problems that are expected to impact deliveries in other countries—such as truck driver shortages in the UK—are unlikely to affect Posti's domestic operations. However, Posti has told customers to prepare for problems if they are delivering parcels to countries experiencing such issues.
"While we don't have a driver shortage like in England, anyone delivering there might have their delivery impacted due to the ongoing situation."
Story continues after photo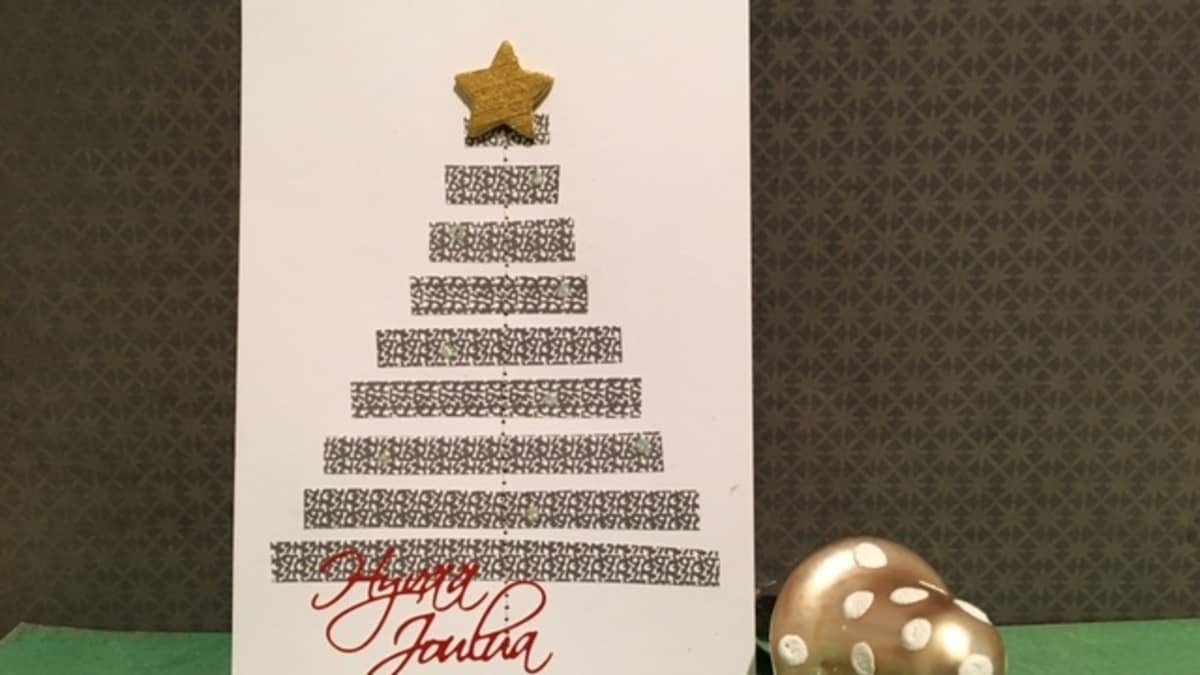 Posti and e-retailers tell Finns to be on the ball this year
As well as completing deliveries in a timely fashion, Posti also stressed that it is important to be "on the ball" and be aware of new and pre-existing rules, especially for international deliveries.
Year after year, Posti says that the number one cause of delays is people not writing out addresses clearly and correctly.
"For many people, a Christmas card is the only item they will send to a particular address for the entire year. That's why it is especially important to double-check that the address is the same as it was last year and that all information is accurate and spelled correctly," Ainasoja advises.
Meanwhile, fees and customs duties are continuing to catch out customers that send and receive overseas parcels. Posti recently started charging fees for deliveries outside of the EU, meaning you can expect to be billed €2,90 for any packages that you send outside the bloc.
People should also prepare for the EU's decision to remove the VAT exemption for "low-value" deliveries. Since July 2021, all parcels sent or received from outside the EU must have a customs declaration attached and will be subject to VAT fees. The Finnish Customs online calculator (siirryt toiseen palveluun) helps customers figure out whether they need to pay customs on a parcel and how much you owe.
Posti also says that the reintroduction of customs papers and fees for UK-bound parcels because of Brexit has "surprised a huge amount" of customers in Finland and that people should be prepared to fill out "a lot of detailed information" if they want to send anything to the UK.
If that all sounds like a lot of work, Catalina has a handy tip for reducing the workload when getting presents to loved ones this Christmas.
"If all of your presents are going to the same country and you can fit them into a bigger box, ship them as one item to one destination and ask your relatives to distribute them locally."
You can find country-specific information from Posti here (siirryt toiseen palveluun).