Finland's national football team captain Tim Sparv has received the 2021 Player Voice award from FIFPro in recognition of his activism and advocacy for human rights, equality, anti-racism and the fight against climate change.
"The committee is impressed by the way Tim is speaking for the benefit of marginalized groups. He is a great example for others, not only raising awareness about crucial topics such as education, equality and human rights, but also taking action when he deems necessary," the award's jury stated.
FIFPro, or the Fédération Internationale des Associations de Footballeurs Professionnels, is made up of 67 national players' associations and represents 65,000 professional footballers worldwide.
"I'm touched, I'm really happy, I'm honoured. I know that there's a lot of good work being done by many athletes around the world. So this means a lot to me," 34-year-old Sparv said on receiving the honour.
He added that footballers and athletes in general have an important role to play not only in sport but also in society.
"More and more athletes are daring to take a stand and do something off the field. This new generation has inspired me too. They understand they are privileged people who have gotten a lot out of the sport and want to give back," he said.
In September Sparv wrote an article for The Player's Tribune, an online sports magazine which publishes first-person stories from professional athletes, calling for more action in support of migrant workers building stadiums for next year's World Cup finals in Qatar.
"I'm not an expert, but as the captain of the Finnish national team, I know that I might soon be playing in stadiums that have cost workers their lives," Sparv wrote at the time.
He has also spoken publicly about the problem of racism within the game as well as equal pay for male and female players.
Story continues after the photo.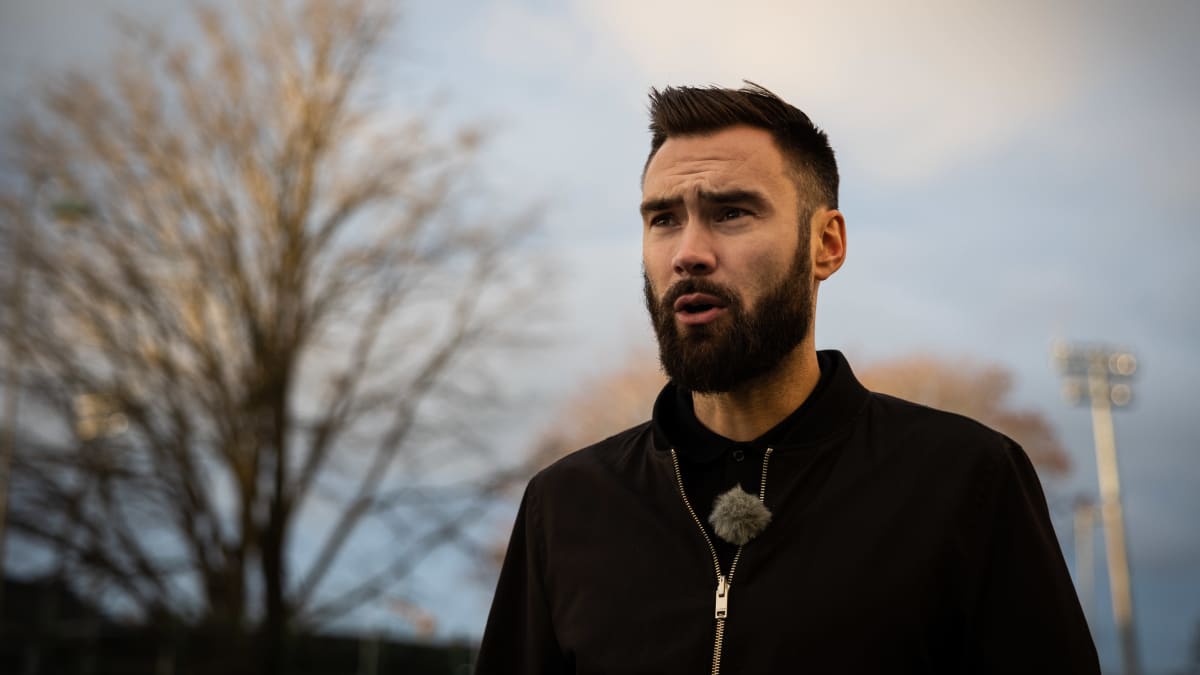 Sparv said he is now more closely following Fifa's actions than previously, as he thinks players should be more involved in decision-making.
"We have a lot to offer. However, we are just the people who play the sport on the field. It seems that our opinion is not as important as the others. It's pretty weird," Sparv said.
"Maybe I was a little naive when I was younger. I thought and expected that Fifa would only make good and positive decisions for players and for everyone else."
FIFPro has been handing out Merit Awards to professional footballers since 2008. The awards are divided into three categories: Player Impact, Player Voice and Player Activism.
The organisation's 2021 Activism Award went to Norwegian midfielder Morten Thorsby for his efforts in raising awareness about the effects of climate change while the Impact Award was given to Slovakian goalkeeper Patrik Le Giang for his work helping children with education and sports.
There is more on the awards, including this year's and previous winners, here (siirryt toiseen palveluun).