Chandigarh, the capital of northern Indian states Punjab and Haryana, has many highly educated young people who are looking to immigrate to western countries in search of better opportunities.
Meanwhile in Finland, many leaders of government and industry say that the country needs to import educated, skilled workers in order to keep its Nordic welfare system from collapsing due to dwindling numbers of taxpayers.
However, the most popular destinations for Indian immigrants include Canada, the US and the UK — mainly due to those countries' use of English as well as historical reasons.
Yle spoke with Kamal Sandhu, an IT expert who lives in Chandigarh but plans to move to Canada next year. Sandhu works as a director at Genpact, an international IT firm, but said he thinks there are better career opportunities in Canada.
"I've been working in the field for eight years. If I thought about my location, I would have been able to achieve the same in less time in the West. What I've achieved in 20 years here, would have been achieved in six to seven years in a developed country," Sandhu said.
One reason for the relative lack of opportunities in his home country is its poor employment situation.
According to a study by the Centre for Monitoring Indian Economy (CMIE), the unemployment rate in Punjab was more than 33 percent in May of last year. Meanwhile, India's national unemployment rate was 23.5 percent.
Due to a large number of people wanting to immigrate to the West, a booming cottage industry of assisting individuals acquire travel visas has emerged in Chandigarh. One of the biggest players is a firm called Eurocan.
On the company's website, Finland is heavily promoted as a potential destination, stating that the Nordic country is a safe, affordable place to study in and has excellent health care services.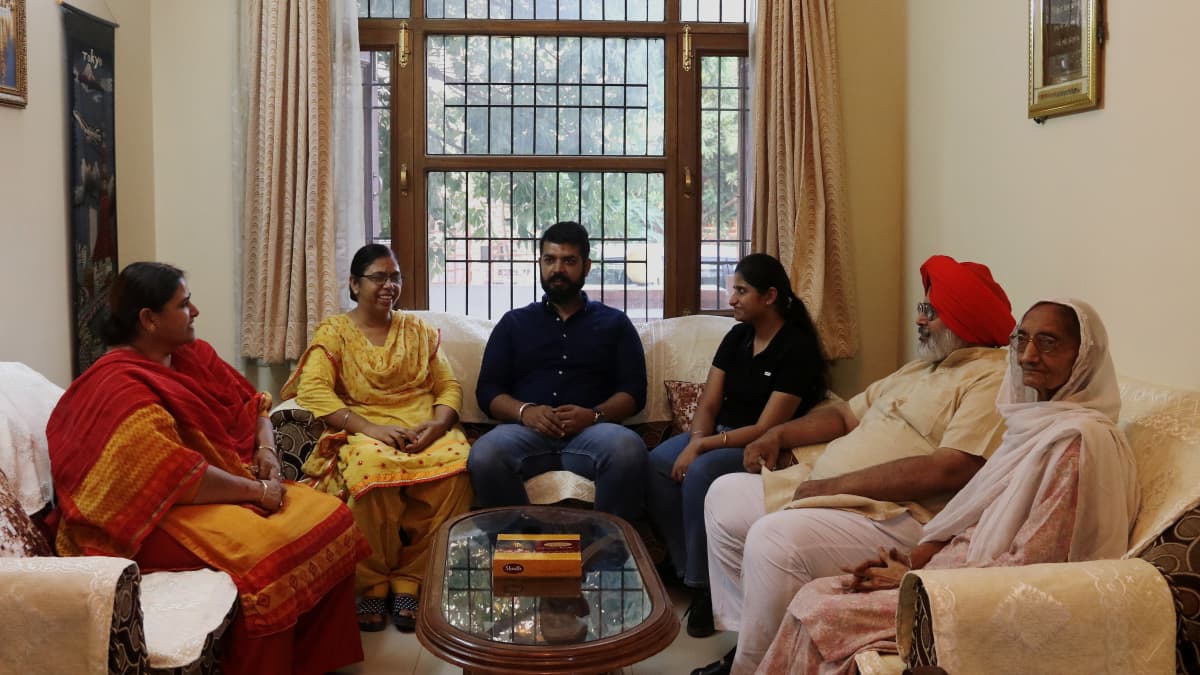 Eurocan's owner, Virenda Chandel says that Finland is a popular destination among his customers, mainly for students. He explains that the company charges nearly 12,000 rupees, or about 150 euros, to get a study visa for Finland.
Chandel said that Finland is an ideal place for IT experts.
"There are many opportunities for Indians in Finland. The problem is that it's not well known," he explained.
Even though Eurocan's website explains that it is relatively easy to get a visa to live in Finland, IT expert Sandhu still wants to go to Canada and eventually bring his highly-educated family with him.
However, he also said that Finland would be an attractive destination for Indians wishing to move abroad, explaining that Indians have even thrived in places that aren't well known for welcoming immigrants, like Japan.
"Finland should hire Indians because we are hard working and also smart workers," he said.
However, with so many opportunities around the world, Finland will need to compete with other Western countries to attract the most educated immigrants.
"I believe Indians would be an asset in Finland if the country was interested in starting a recruitment programme here," Sandhu said.