Finland celebrates Independence Day on Monday 6 December, but Covid restrictions will impact festivities for a second consecutive year.
The Finnish Defence Forces shelved plans for this year's Independence Day parade in the city of Lahti. Last year's parade, planned for the city of Pori, did not go ahead either because of the coronavirus epidemic.
President Sauli Niinistö cancelled this year's Independence Day gala at the Presidential Palace, citing concerns over the worsening coronavirus situation.
The annual event, which usually sees the Finnish president and their spouse greeting up to 2,000 guests, will take place virtually again this year. Yle TV1's broadcast begins at 4pm.
People in Finland also traditionally watch 'The Unknown Soldier' (Tuntematon sotilas) on Independence Day, which will be broadcast this year on Yle TV1 at 1.10pm.
However, some public events have gone ahead. Finland's Independence Day flag hoisting ceremony returned to Observatory Hill Park (Tähtitorninmäki) in Helsinki this year, following a move to Hämeenlinna last year due to restrictions at the time on the gathering of crowds in the capital region.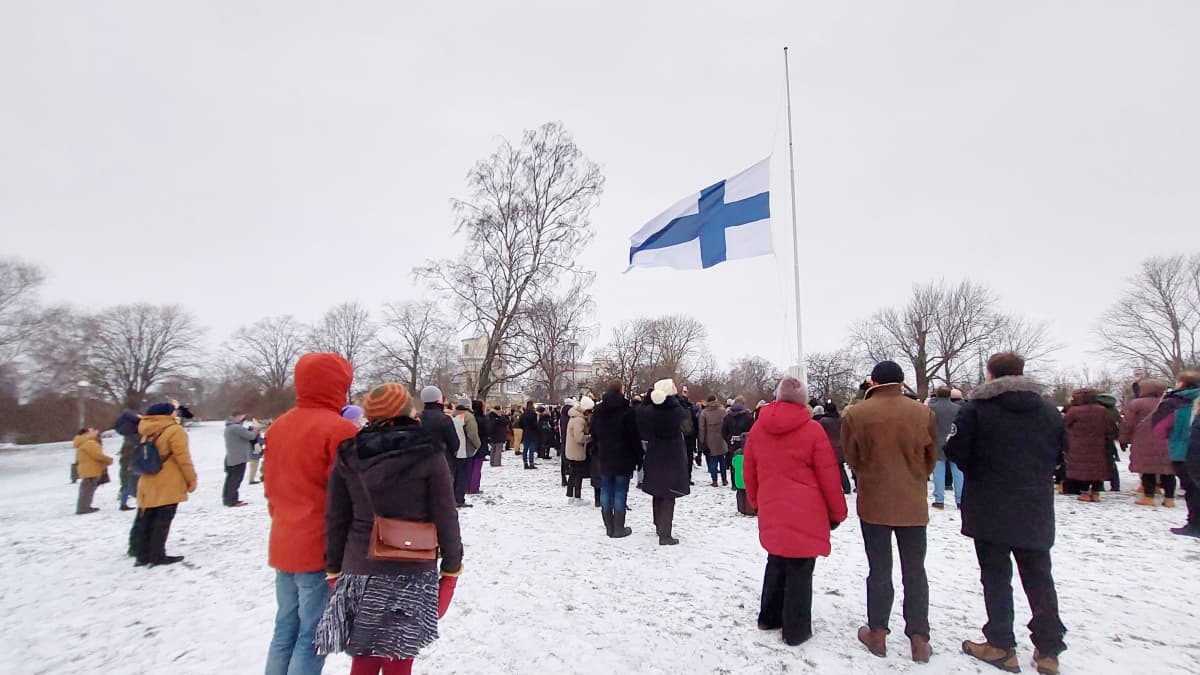 The national flag-raising tradition on Helsinki's Tähtitorni Hill dates back to 1957, and has been televised by Yle since 1958. Last year was the first time the event took place outside Helsinki.
Speaker of Parliament Anu Vehviläinen (Cen) delivered this year's speech, while singing was provided as usual by the Viipurin lauluveikot, a male choir founded in 1897 in Vyborg, a city which was ceded to the Soviet Union after the Second World War.