This week Yle News' All Points North podcast assesses the potential impact of the Omicron coronavirus variant in Finland. Health authorities have confirmed cases are already spreading in the capital region as well as in other parts of the country.
Tuomas Aivelo, a pathology researcher at the University of Helsinki, told APN that Omicron is on course to be Finland's main variant by Christmas.
"We know that the Omicron wave is coming and it is coming quite quickly," Aivelo said. "It is coming on top of the Delta wave so it means that case numbers will start going up."
You can listen to the full podcast using the embedded player here, via Yle Areena, Spotify, Apple Podcasts or on your usual podcast player using the RSS feed.
Article continues after the audio.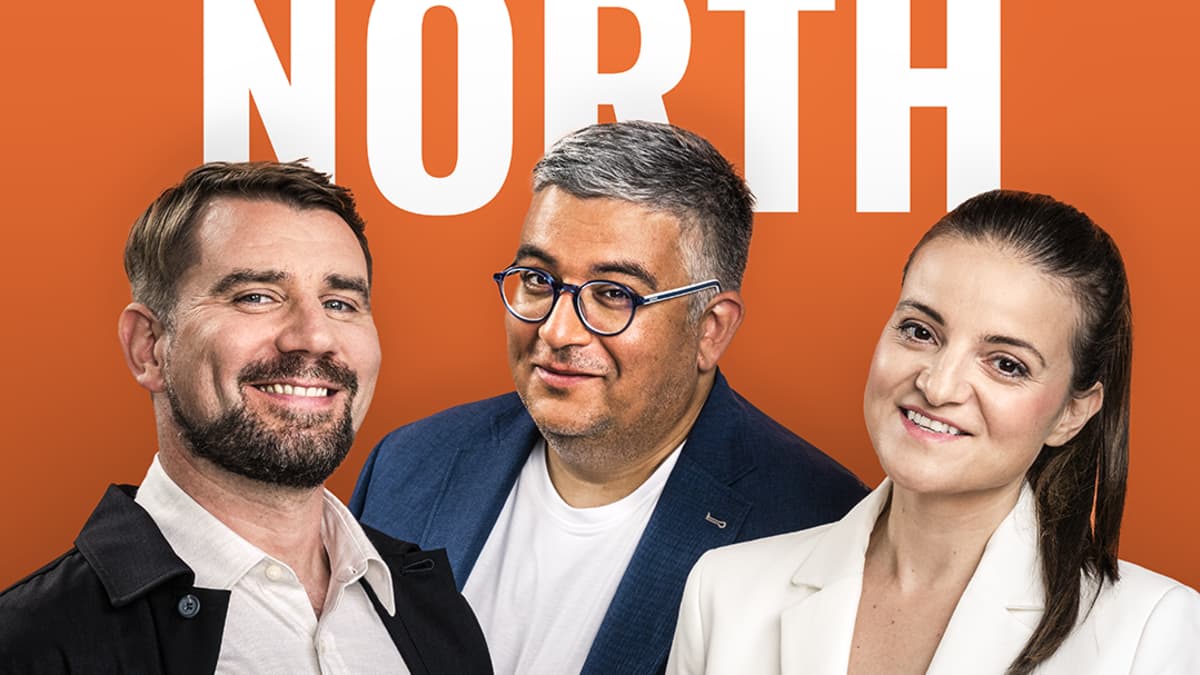 APN also heard how the worsening coronavirus situation is leading many people in Finland to reconsider, adjust or cancel their Christmas plans.
"That's something everyone needs to decide on their own: How big of a risk gathering during Christmas is," Aivelo said.
Musk 'mentions' Finland
The news that Prime Minister Sanna Marin (SDP) missed Covid exposure messages while out socialising in a Helsinki nightclub made international news headlines, culminating in tech billionaire Elon Musk tweeting a Marin-themed meme to his 66 million Twitter followers.
What followed was a phenomenon known as Suomi Mainittu ('Finland mentioned') where Finland's domestic media outlets and social media users shared the news that Musk had 'mentioned' Finland.
Author Joel Willans of the Very Finnish Problems social media channel told APN that the Suomi Mainittu phenomenon is a prime example of the sardonic Finnish sense of humour.
"I suspect it's the case with every small country, to an extent, but what I like about the Finnish version is that it's sort of self-deprecating humour. It's like 'look at us we're in the media'," Willans said.
Still time to donate
At the beginning of December, APN reported that the charity organisation Joulupuu (or 'Christmas Tree') was aiming to deliver 100,000 gifts to children from vulnerable families this Christmas.
Despite the increased need for help this festive season, the group reported that donations are down on previous years, a decline noted by other charity organisations.
But there is still time to make a difference. Gifts can be dropped off at the Forum shopping centre in downtown Helsinki on the zero floor level, next to Gigantti, until Sunday 19 December.
More information on other parts of the country, and donating online, can be found from the organisation's website.
Join the conversation!
This week's show was presented by Ronan Browne and Zena Iovino, produced by Mark B. Odom and the audio engineer was Laura Koso.
If you have any questions or would like to share your thoughts, just contact us via WhatsApp on +358 44 421 0909, on our Facebook or Twitter accounts, or at yle.news@yle.fi and allpointsnorth@yle.fi.