Finland's entry for the 2022 Eurovision Song Contest will be one of seven songs accepted for the national heats, said the Contest for New Music (Finnish acronym UMK) committee on Wednesday.
Set up by Yle, UMK's panel of experts selected seven out 312 entries that include both well-recognised names as well as some new talent.
The contest serves as Finland's national heats for the Eurovision Song Contest, which will be held in Turin this year.
The finalists are the following:
Cyan Kicks - Hurricane
Bess - Ram pam pam
The Rasmus - Jezebel
Younghearted - Sun number
Olivera - Thank God I'm an Atheist
Tommi Läntinen - Life carries me
Isaac Sene - Hot ice
Story continues after the photo.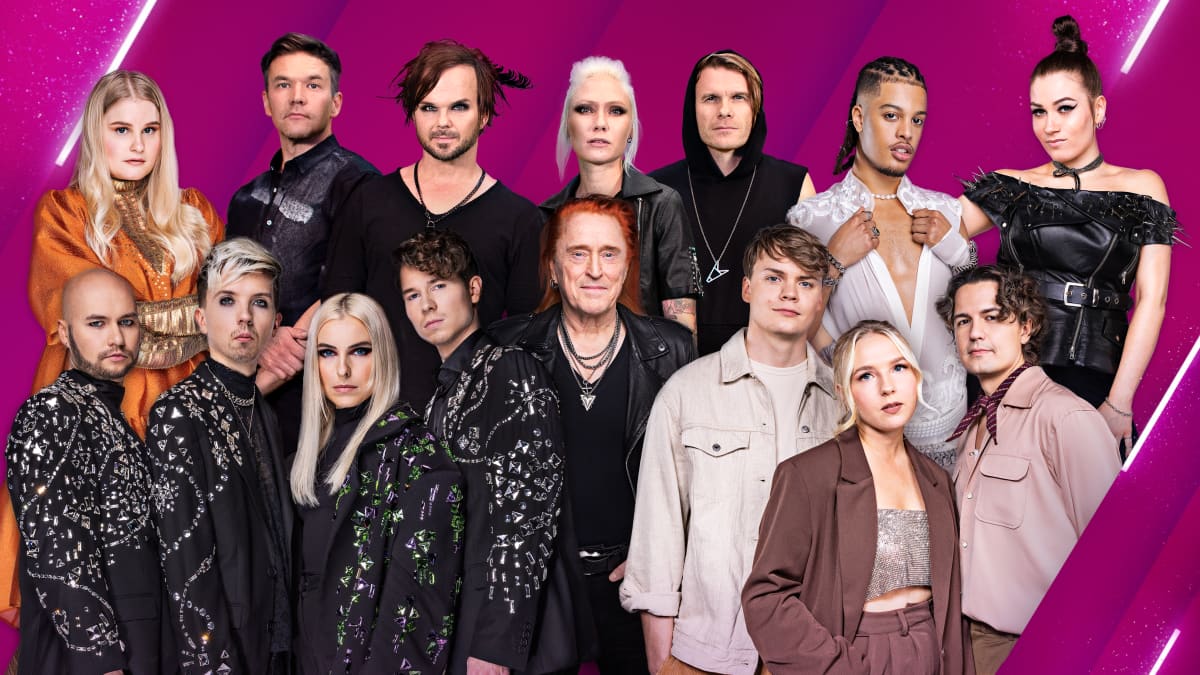 According to Kati Wikström, president of the Eurovision Song Contest Fan Club, interest in Eurovision Song Contest and the Finnish heats has grown significantly over the past year. One reason is last year winner Måneskin's international success.
"You could say we're experiencing a Eurovision craze. It is evident in that the membership at our Eurovision fan club has grown drastically. The same has been observed in fan clubs in other countries. Fans are also increasingly younger," Wikström told Yle.
Although the names of the competitors have now been made public, the songs remain a mystery. Each of the entries will be made public one at a time starting from Thursday.
The national selection event will be broadcast live on Saturday, 26 February, at 21:00. Fans will be able to follow the final on Yle TV1 and Yle Areena as well as on Yle Radio Suomi and Yle X3M radio channels.
You can vote for your favourite candidate during the show, so long as you have signed up for an Yle ID here.