Viking Line ferry MS Gabriella, which collided into a pier in Helsinki Harbour on Wednesday, will be out of service for a month for repairs, according to the firm.
The ship, which was carrying around 200 passengers at the time of the accident, was starting off on a regular voyage to Stockholm when a power outage on the ship appears to have caused the large vessel to loudly grind along a pier near the city's Market Square and popular outdoor Allas Seapool.
Story continues after photo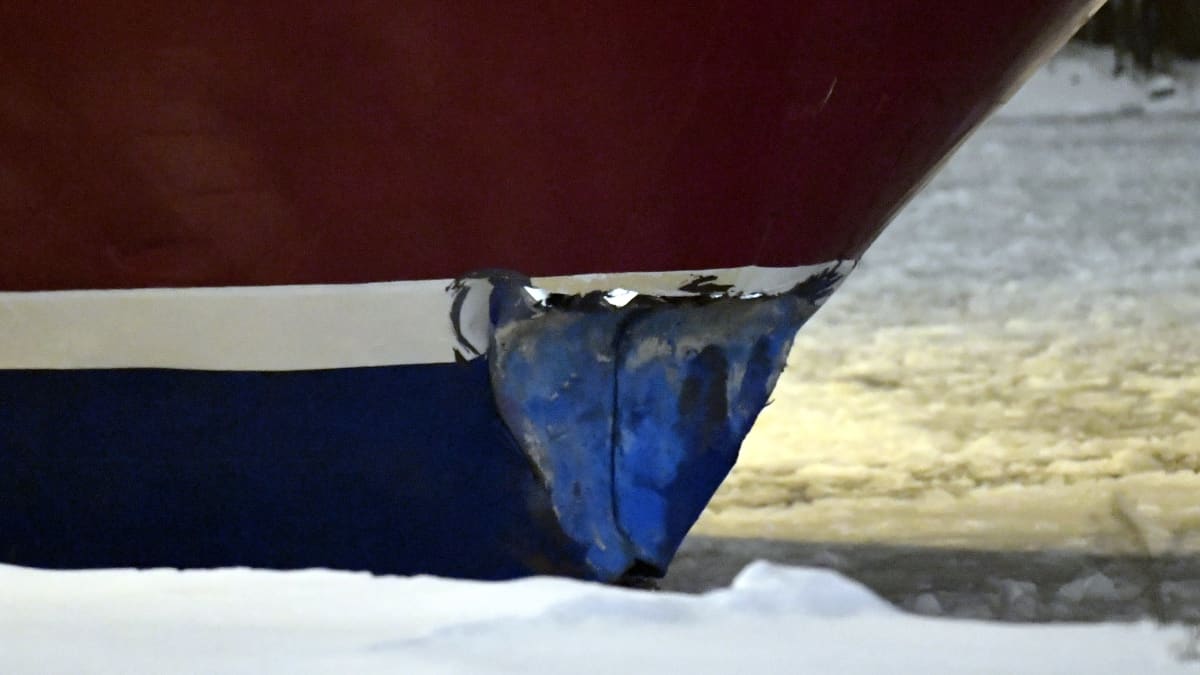 No injuries were reported in the incident. The head of inspections and surveys at the Transport and Communications Agency (Traficom), Aleksi Uttula, said there was never a risk of a more serious accident occurring as the water line was well below the area of damage to the ship's hull.
The ferry firm said it was investigating the reason for the power outage and resulting crash, which damaged the vessel's bow, according to Viking Line communications director Johanna Boijer-Svahnström.
"We estimate that repairing the ship will continue until [school] winter holiday time. The ferry will return to service on 17 February," she said.
The repair work will take more than a month because of the time needed for ordering and shipping of spare parts.
Story continues after photo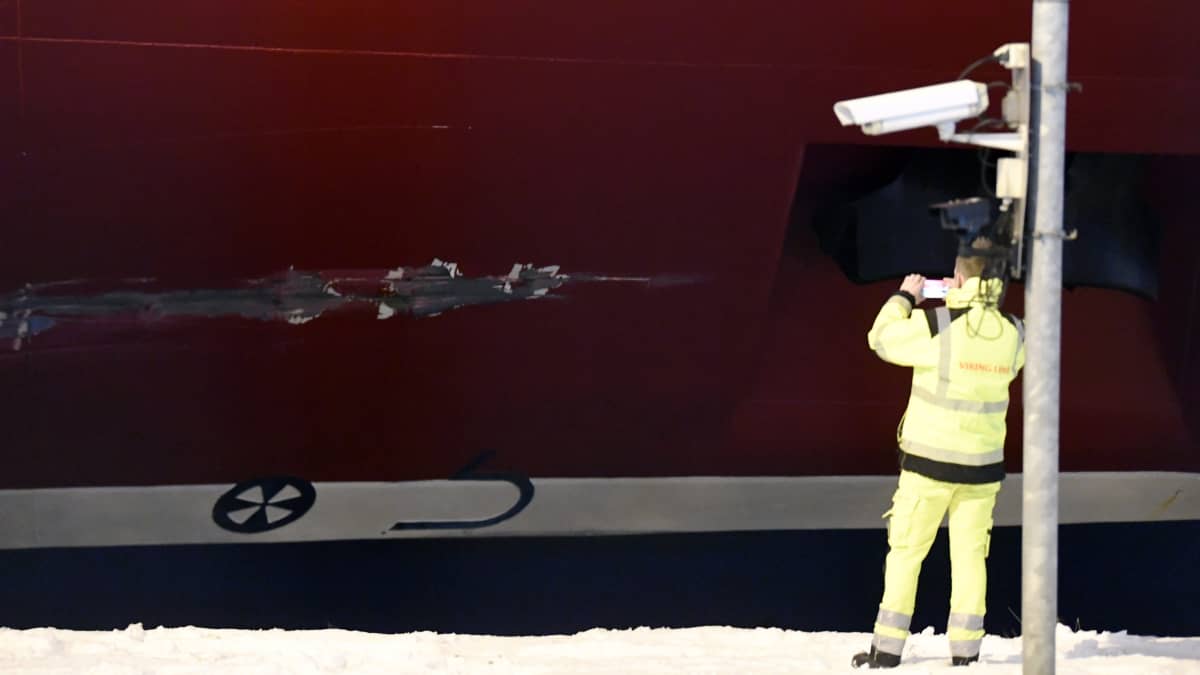 Gabriella has a total passenger capacity of 2,400 but during the pandemic has sailed with significantly fewer passengers, leading the firm to consider whether to substitute the route with another ship or not.
"We had a couple of hundred passengers [on Wednesday]. If the same situation had happened two years ago, before the pandemic, the ship would have had more than a thousand passengers. Demand is now lower due to the restrictions. But we do have a cargo business, on the other hand," Boijer-Svahnström said.
Earlier incident
The ferry cruiser, which was built in 1992, has had problems with its electrical system in the past. Newspaper Ilta-Sanomat reported that the MS Gabriella's lights went dark in the middle of the night during a voyage last July, a situation which confused passengers aboard the vessel. After a short while, it was reported at the time, the ship's engines were restarted.
Boijer-Svahnström said there were preliminary findings about Wednesday's power outage, but did not want to speculate on the matter until the cause of the problem has been confirmed.
"The ship has not reached the end of its life in service. The ships are docked regularly. Authorities regularly carry out inspections of each ship," she said.
Boijer-Svahnström emphasised it will still be safe to take cruises on Gabriella in the future.
"We are thoroughly analysing the accident. Such accidents are fortunately very rare and we are learning from it," she said.
Video footage of the collision was first posted on the Instagram account @salvage_and_wreck.