Actress Jaana Pesonen can justfiably lay claim to being the "Meryl Streep of Finland".
Pesonen provides the Finnish language voice for the legendary Hollywood actrees's character, President Janie Orlean, in Netflix's science fiction disaster-comedy film Don't Look Up.
The voice artist told Yle that she went along to the Finnish casting for the film without knowing which role she was auditioning for, only discovering she would be voicing Streep's character during the audition.
"It was quite confusing," she said.
Although she got the role, there is a debate over whether it should exist at all, as many people on Finnish social media have questioned Netflix's decision to dub a satirical film about climate change.
Story continues after the video.
Unlike in other European countries such as Spain, Germany and France — where dubbing is common — foreign language movies and TV shows in Finland are usually subtitled, rather than dubbed into Finnish.
This may be changing, however, as Netflix's Nordic office told Yle by email that there are plans to dub more films into Finnish in the future. In addition to Don't Look Up, the Will Ferrell movie Eurovision Song Contest: The Story of Fire Saga also has a version dubbed in Finnish.
"We do not dub everything, but we also do not have one solution for every situation," the Netflix representative wrote.
Although dubbing is not common in Finland, its use may make films accessible to a wider audience.
"It can be hard for me to keep up with the subtitles," Tampere resident Lasse Purmonen told Yle, adding that he was pleased Don't Look Up was dubbed.
Movie fan Purmonen said he finds it difficult to learn English due to a developmental disability, and the subtitles for movies and TV shows are often too fast for him to follow, so dubbing is a good option.
"Yes, there is dubbing in children's films and the characters speak Finnish. Even adult films could be made that way, more people will be able to watch them this way," he said.
The dubbing of films and TV shows in Finland is not generally thought about in terms of accessibility, even though it could be considered a service to the public.
Purmonen occasionally watches English language programmes with the help of a TV app, which reads the subtitles aloud.
"But that sounds like a robot," he said.
Story continues after the photo.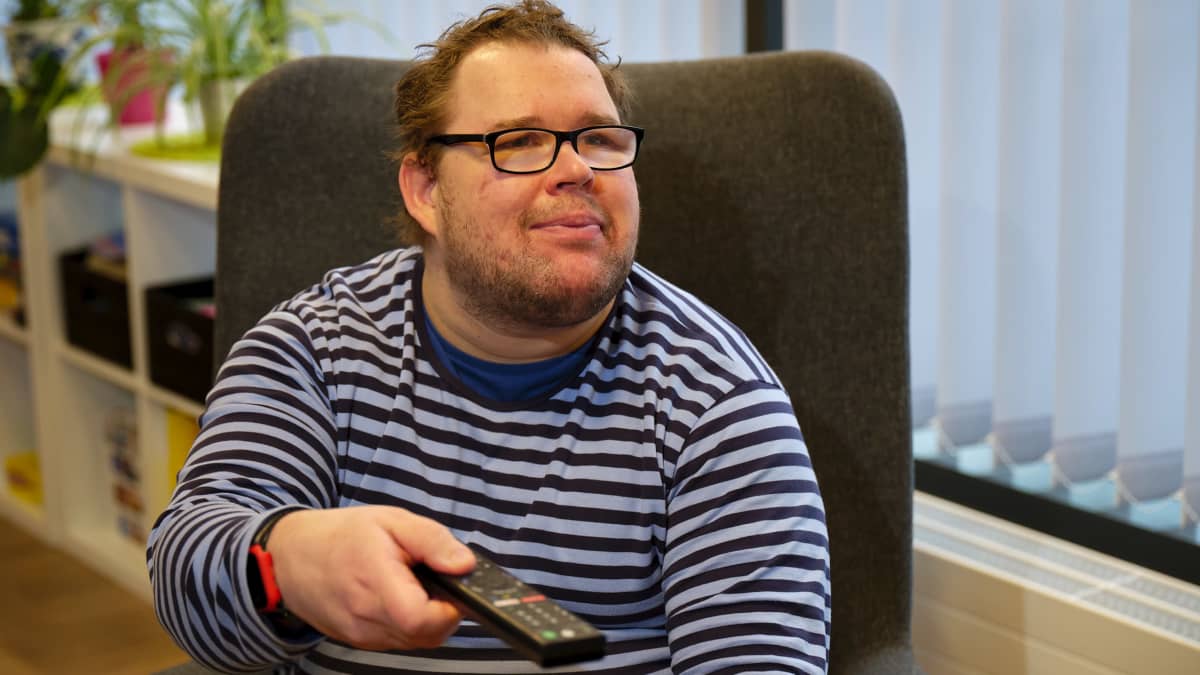 There is no precise estimate of how many adults in Finland would benefit from dubbed films, as the issue has not been researched.
However, the Finnish Association on Intellectual and Developmental Disabilities said the figure could potentially be hundreds of thousands of people.
The association cited one international study — by the Programme for the International Assessment of Adult Competencies (PIAAC) — which found that about 370,000 Finns of working age have literacy deficiencies.
There are also an estimated 50,000 people in Finland with some form of developmental disability, according to the association's own figures, while between 650,000 and 750,000 people need simple language communication.
Furthermore, more than a million people in Finland need easier-to-use, accessible digital services.
There are people in each of these groups for whom dubbing in Finnish makes it much easier to watch a film or TV show.
However, there is also overlap within the figures, and accessibility needs can never be directly assessed from a diagnosis: for example, a diagnosis of a developmental disability does not mean that a person cannot follow the subtitles for a film or TV programme.
Laura Loimaranta, member of a film club in the capital region for people with intellectual disabilities, told Yle she would also welcome more Finnish language dubbing on films.
"It can be difficult for me to keep up with the subtitles. I don't go to see movies that aren't spoken in Finnish, so I can't see a lot of movies because of that," Loimaranta said.
Story continues after the photo.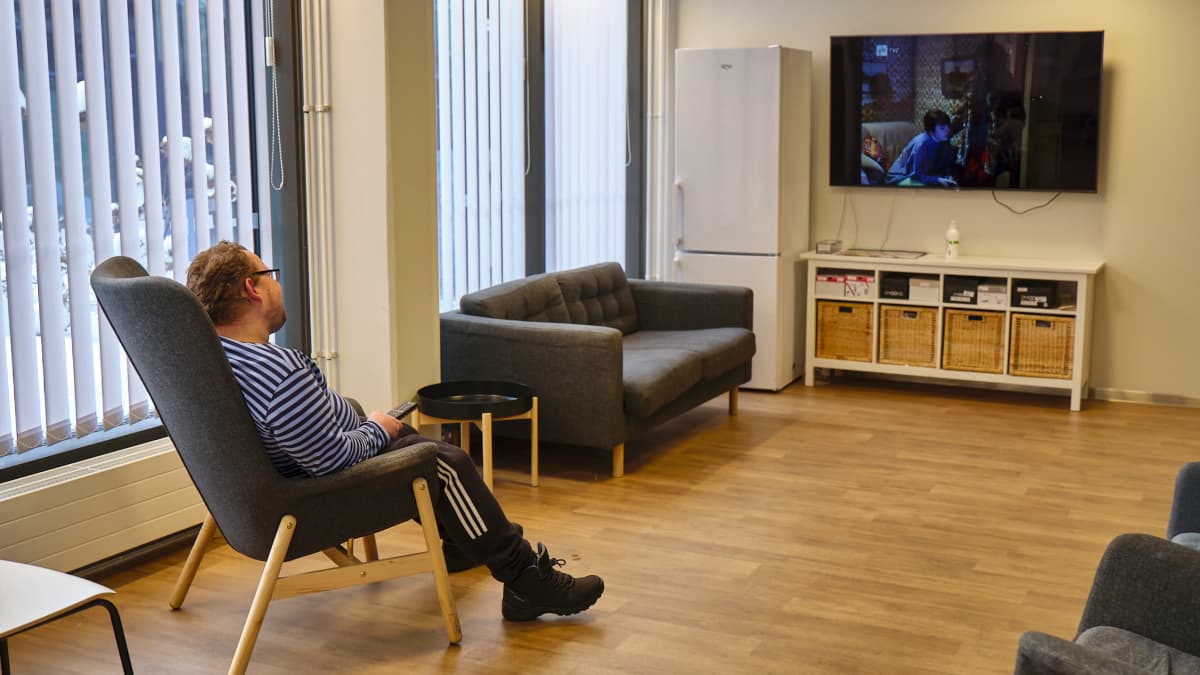 The film club is part of a peer support network for people with intellectual disabilities, and currently only Finnish-language films are shown.
"It would be nice to have Spider-Man dubbed into Finnish. As well as other popular action movies," Loimaranta said.
Dubbing evokes feelings of "horror" on social media
However, many people on social media had a distinctly negative attitude towards the dubbing of Don't Look Up into Finnish.
Jaana Pesonen noticed this when news about the film's dubbing was distributed among other Finnish voice actors. The matter-of-fact article led to a long chain of comments, which colleagues warned her not to read.
"There was lots of 'noooo', 'ugh', and other terribly negative and horror-filled reactions," she recalled.
Story continues after the photo.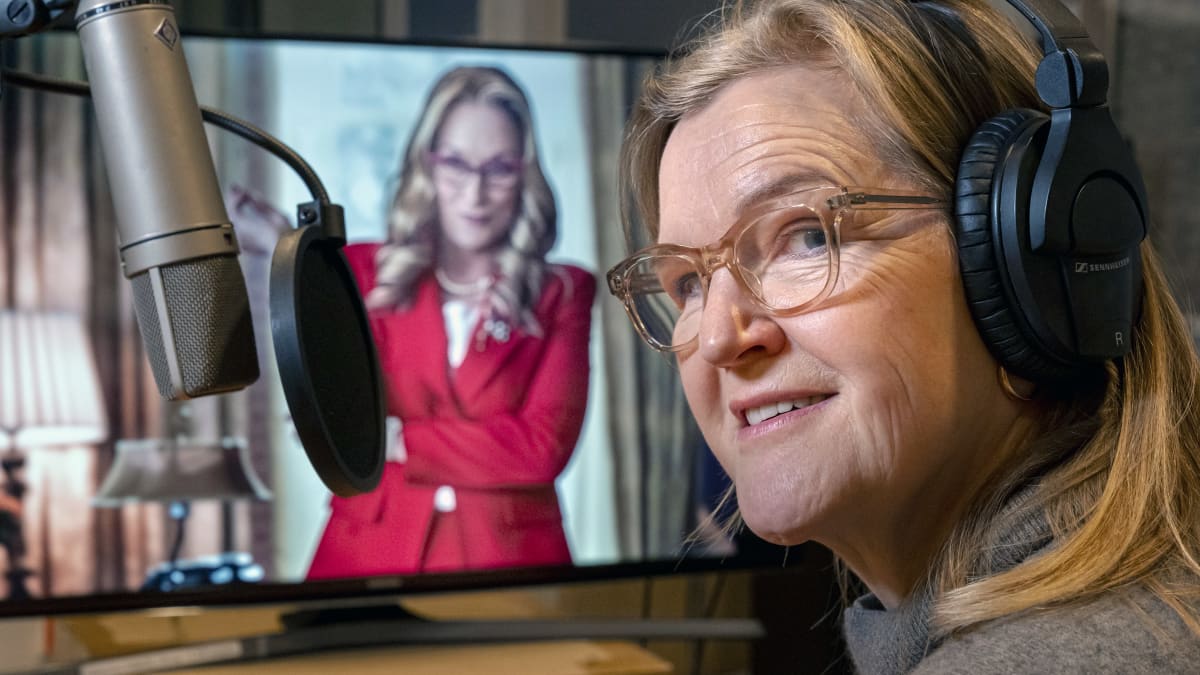 Pesonen said she doesn't give too much weight to the online chat, but the comments were still surprising. After all, no one is being forced to watch the dubbed version of the film.
"The force of the opposing views made me think about how quickly we react to things from our own narrow perspective. It would be quite good to think that your own starting point can be quite different from someone else's," she said.
Does dubbing threaten children's literacy levels?
Tiina Tuominen, a professor of English translation at the University of Turku, told Yle that the form of translation on a foreign language production can have an overall effect on the audience member's enjoyment of the film or show.
"Even subtitles can evoke a lot of emotions, it's an exciting thing," Tuominen said.
Finland has a proud tradition of subtitling foreign language films and programmes, which studies have found helps to support literacy and the learning of foreign languages. Yle made the decision to subtitle shows in the late 1950s, when foreign language productions first began to come to Finland, Tuominen said.
The rule of thumb in Europe, according to Tuominen, is that small language groups subtitle (Nordic, Dutch, Greek) while larger language groups dub (Spain, Germany, Italy, France).
However, there is no one clear reason for this, she adds, as subtitling would be faster and even cheaper for the larger language groups too. The cost difference between subtitling and dubbing can often be as much as ten times higher for the latter option.
"Has there been a desire in some countries to erase a foreign language or otherwise make it easier to manage content and even remove something inappropriate from it? There is no straightforward explanation either," Tuominen said.
The deterioration of children's literacy skills in Finland has been the subject of much media attention and public debate in recent years, leaving the question open as to whether reading skills could deteriorate even further if dubbing were to be more widely introduced.
This is an "an understandable and justified question", Tuominen said, but noted that dubbing is unlikely to supersede subtitling in Finland.
In conclusion, Tuominen said that although there are many benefits to the use of subtitles, there are other factors that need to be considered too.
"It is a little unfair to say that everything should be learned and developed. It is not an absolute intrinsic value. People should also be able to relax and enjoy the programmes, so they should be able to choose the translation format that works best for them," Tuominen said.