The Finnish Immigration Service (Migri) received a record-high number of work-based residence permit applications in 2021, despite the impact of the ongoing coronavirus pandemic on travel and labour mobility.
Migri's report, published on Wednesday, revealed that more than 36,000 applications for a first residence permit were submitted to the office last year, which was about 15,000 more than in 2020.
The report also noted that, in contrast, the number of applications from people seeking asylum in Finland was at an exceptionally low level in 2021.
A 'first residence permit' usually means that the application is submitted from abroad before the applicant moves to Finland, and of these first applications, about 15,000 were made on the basis of work. Migri approved a total of 11,400 work-based permits.
As was also the case in 2020, employment was the most common reason for people to move to Finland in 2021.
"Finland needs workers from abroad as well. In 2021, a total of 11,428 first residence permits were granted on the basis of work. In 2020, the number was 8,508," Migri's Director General Jari Kähkönen wrote in a press release.
Other common reasons for applying for residency permits in Finland were due to studies (6,711 in 2021 compared to 3,299 in 2020) and family ties (13,764 in 2021 and 8,369 in 2020).
Increase in number of seasonal workers
There are several different types of work-based residence permits, depending on the kind of work the applicant will be doing in Finland.
Slightly more than half of the positive work-based decisions were for residence permits for employed persons, which also requires an evaluation by the Employment and Economic Development Office prior to any decision issued by Migri.
Chefs, nurses, cleaners and restaurant workers usually apply for these permits, according to the agency.
Meanwhile almost 1,300 residence permits were granted to specialists, with the majority from Russia, India and China.
The number of applications for seasonal work grew again last year, the report noted, with a total of 15,892 seasonal workers receiving a positive decision in 2021, up from 13,300 in 2020. Most seasonal workers come to Finland from Ukraine to work as berry pickers.
Story continues after the photo.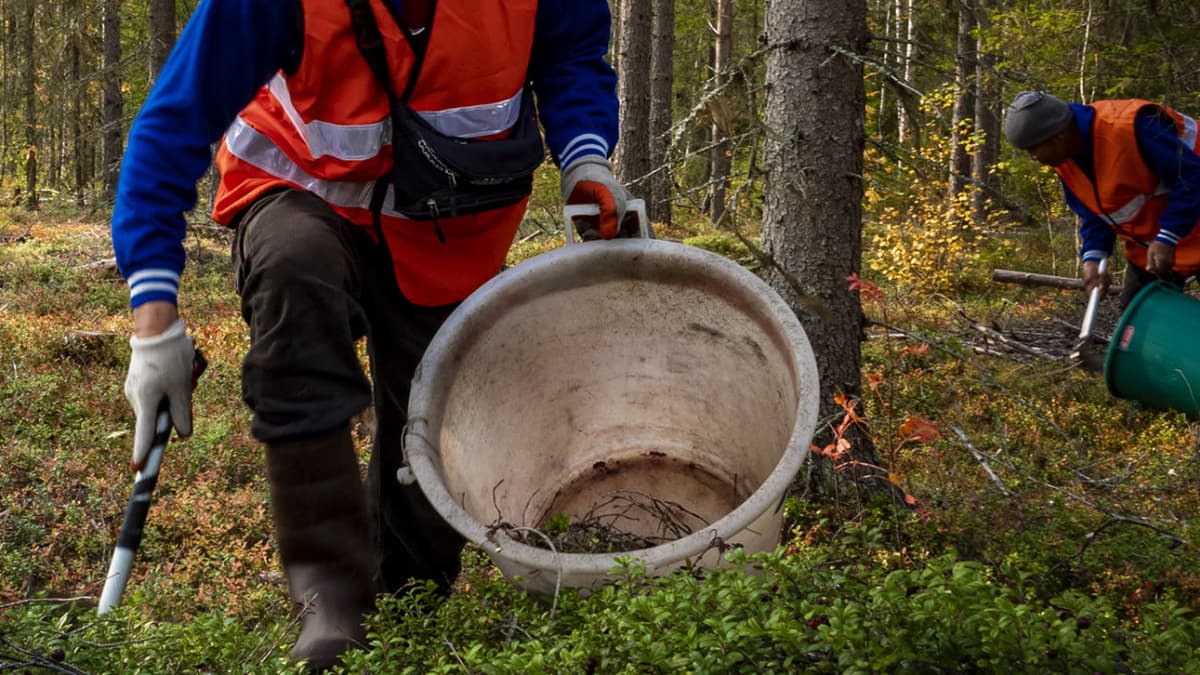 Last year more than 30,900 applications for an extended permit were submitted to Migri, with the office rejecting just 300 of that number. The majority of extended permits were applied for, and granted, on the basis of work.
An applicant can apply for an extended permit after living in Finland with a residence permit.
Some 11,563 people were granted permanent residence permits last year, up from 11,491 in 2020.
Migri aims to give 'fast lane' decisions within two weeks
In its press release, Migri said that it "aims to significantly reduce processing times and to make the process of applying for a residence permit as easy and transparent as possible".
In order to meet this goal, the office plans to reduce the processing times for work-based and study permit applications to a maximum of one month by next year.
This 'fast track' service will begin operating in June, with the objective of helping specialists and start-up entrepreneurs to begin working in Finland more quickly. The processing of their and their family members' residence permit applications will then take a maximum of two weeks, Migri said.
"Moving to Finland must be quick and easy if the customer has a job or a study place and meets the criteria for a residence permit," Migri's Deputy Director General Elina Immonen said.
Last year, a first residence permit was granted to specialists within an average of 15 days (down from 22 days in 2020), to start-up entrepreneurs in 24 days (down from 70 in 2020) and to employed persons within 75 days (compared to 143 in 2020).
"Last year, we were able to shorten the processing times as regards employment-based immigration. However, that is not enough as the number of applications is expected to grow. Thus, more development activities are needed," Immonen added.
Asylum applications, renewals decreased
The number of people applying for asylum in Finland was "exceptionally low" last year, Migri noted.
The office received 2,545 asylum applications during 2021, down from 3,209 in 2020. As in previous years, most applications for asylum were submitted by citizens of Iraq, Afghanistan and Somalia.
"The decline in applications was partly caused by the reduced number of subsequent applications (1,162 in 2021 and 1,934 in 2020). Subsequent application is an asylum application that an asylum seeker submits after having received a final decision on an earlier asylum application," Migri's release stated.
Finland's refugee quota in 2021 was 1,050 people. Last year a total 1,090 quota refugees were granted asylum in Finland, with some of that number coming from the 2020 quota.
Some 891 of the total number of quota refugees arrived in Finland last year.
Story continues after the photo.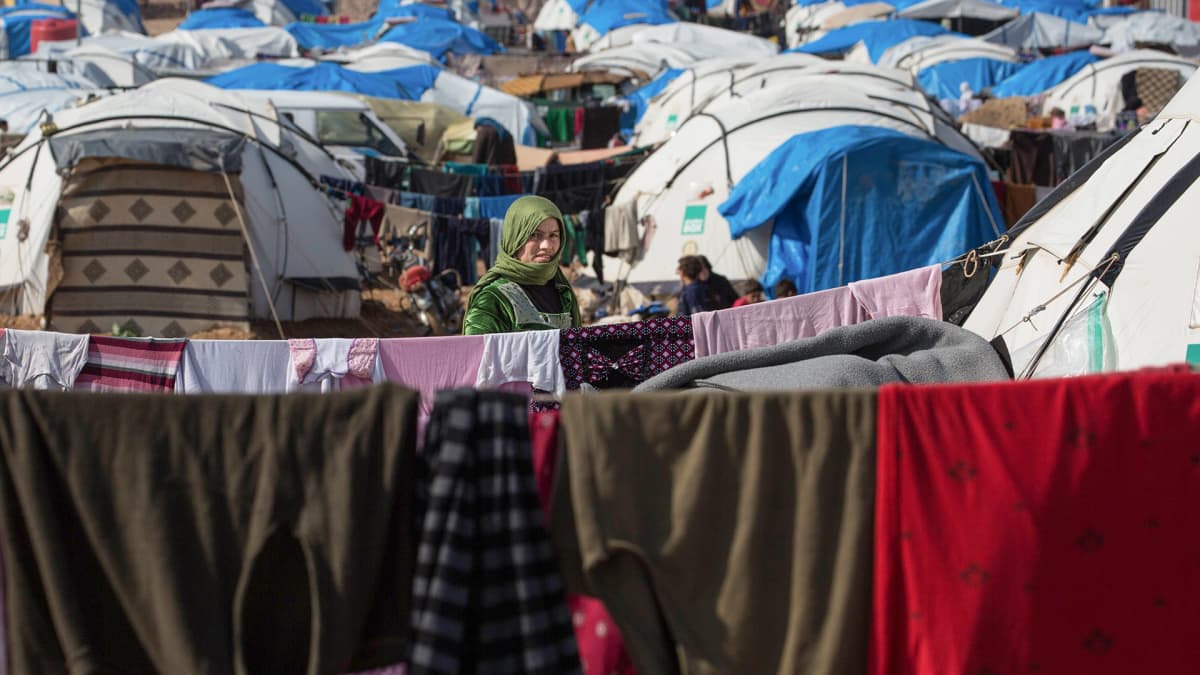 "Currently, few asylum seekers arrive in Finland, even though there still are reasons for refugees leaving their country. Only a small proportion of the world's refugees are able to move away from areas near conflict zones," Director General Kähkönen said.
The situation at the Belarusian border has not had a significant impact on the number of people seeking asylum in Finland. According to Migri's figures, about 40 asylum applications contained references to the route via Belarus.
Special permits for Afghanistan evacuees
Last year Migri coordinated the reception of evacuees from Afghanistan into Finland as the political situation in the country changed rapidly, and the Taliban rose to power.
This led to 236 Afghan citizens being granted a residence permit on special humanitarian grounds, based on a decree by the Finnish government. Their number is not included in the asylum statistics.
A total of 88 Afghans who arrived on evacuation flights from Kabul applied for asylum in Finland, with the majority being family members of people who had received consular protection.
Otherwise the political unrest in Afghanistan was not reflected in the number of asylum applications received by Migri, as only 400 Afghans submitted applications during 2021.
In February 2020, Finland agreed to take in 175 vulnerable asylum seekers from Mediterranean refugee camps, and this quota was filled last year.
Migri's statistics for 2021 can be found at statistics.migri.fi. Instructions on how to use the statistical service as well as statistics for years leading to 2015 can be found in PDF format on the website of the Finnish Immigration Service.