The dance floor is starting to fill up at Helsinki nightclub Hercules, and shift manager Markus Lukkarinen welcomes the sight with a broad smile.
"People are really happy. You can tell they've been waiting for this. It feels great!"
Story continues after photo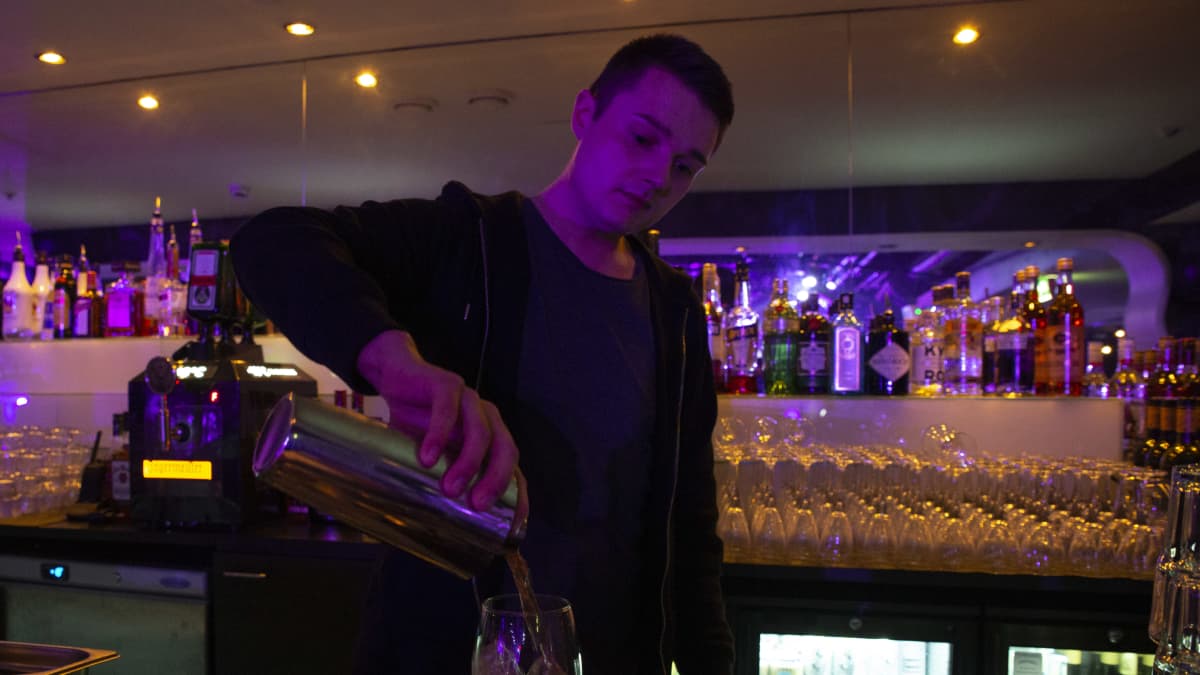 The reason for the unbridled joy is that restaurants and nightclubs are finally free to open their doors again. The Covid restrictions that regulated opening hours, customer capacity and right to serve alcohol have been rescinded.
Lukkarinen hopes and believes that restrictions won't come back.
"They should only be implemented for very good reasons," he says.
At the Baarikärpänen nightclub, located on the same premises, you can hear a woman singing the Dingo hit, Nahkatakkinen tyttö (The girl in the leather jacket).
Behind the microphone is Arina Maslennikova, who says that she has sung the song since she was a toddler.
"Everyone knows this song," chimes in Jasmin Viljakainen, who just finished dueting with Maslennikova.
Story continues after photo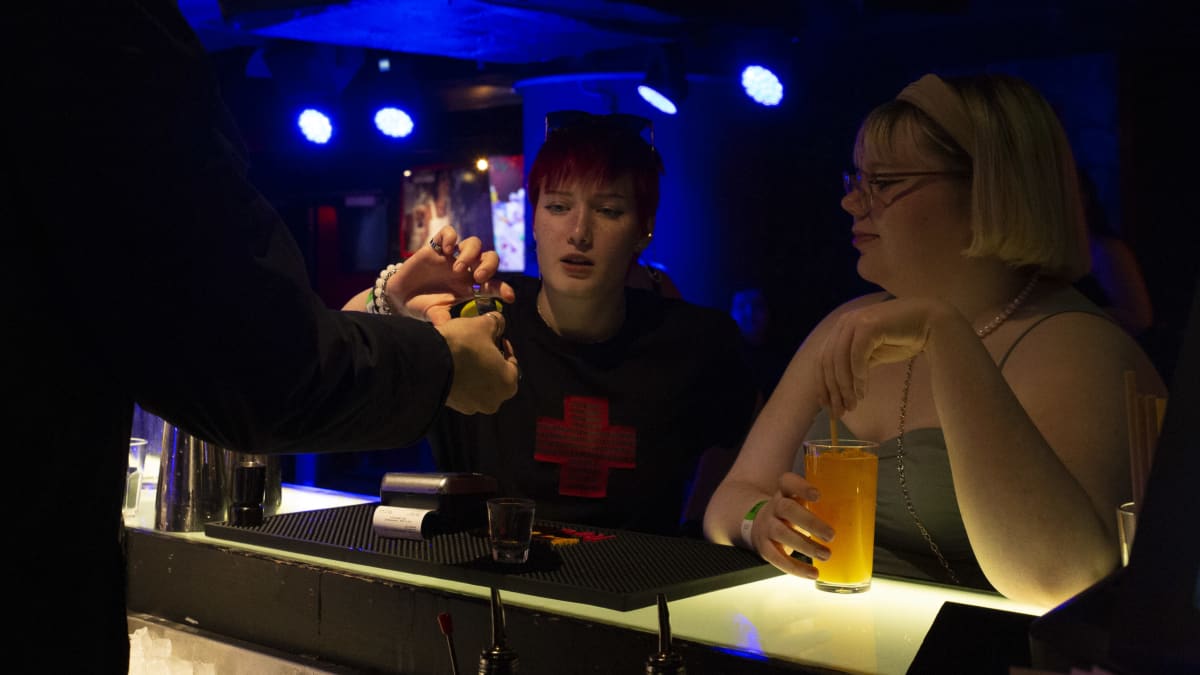 Viljakainen is thrilled that the bars are now open without restriction.
"I'm used to them closing at 10pm. It's been a little sad," she laments.
"Especially when people are used to going out at ten," chirps Maslennikova.
Escape from everyday stress
Tuuli and Miku have arrived at Baarikärpänen. They say they are worried about the spread of Covid and the situation in Ukraine.
"It's good that these places are open again, and people can relieve some of the stress from everything that is happening in the world," says Miku.
Story continues after photo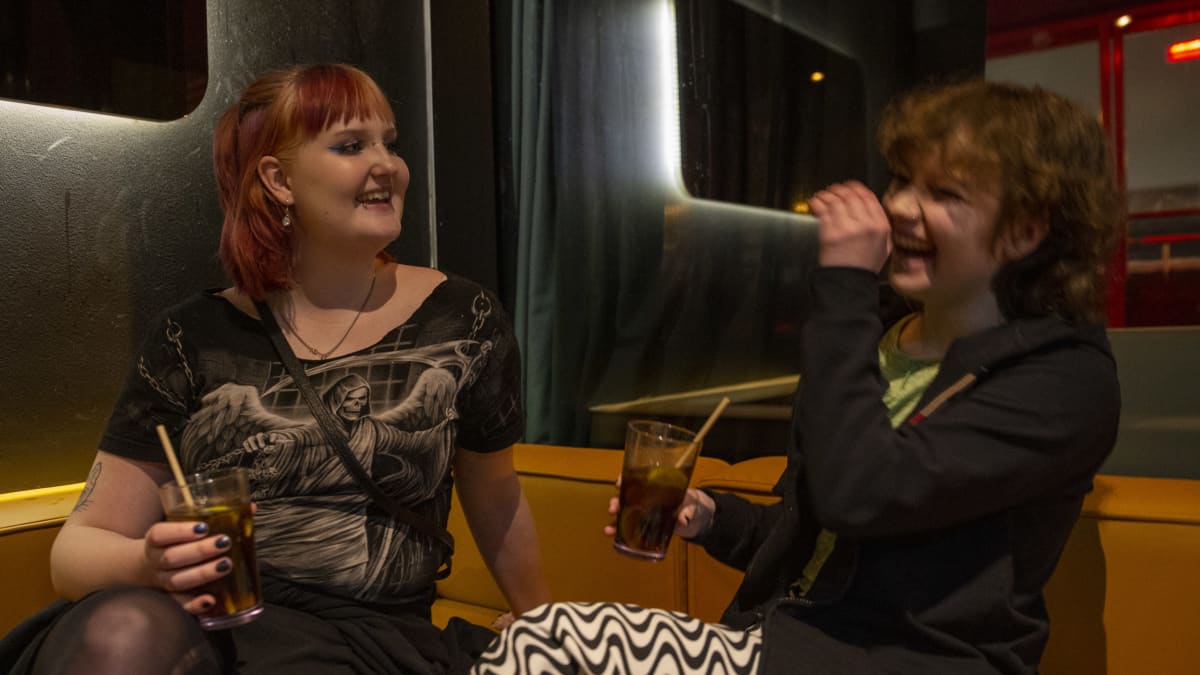 Tuuli, a high school student, will soon have her matriculation exams.
"It's wonderful to let out some of the stress before I go into quarantine," she says.
Tuuli and Miku say they always plan to leave the bar relatively early.
"It never happens. We'll probably be here until last call," Tuuli says with a laugh.
"Really significant moments," students say
A long queue of overall-clad students wraps around the Apollo Club in the center of Helsinki. The club is hosting the after-party for an event held tonight by the Aalto University Student Union, explain students Fanni, Lassi and Sampo.
This is their first big celebration in months. The lack of parties has made student life a lot less fun.
"It's been more like all work and no play," says Lassi.
Story continues after photo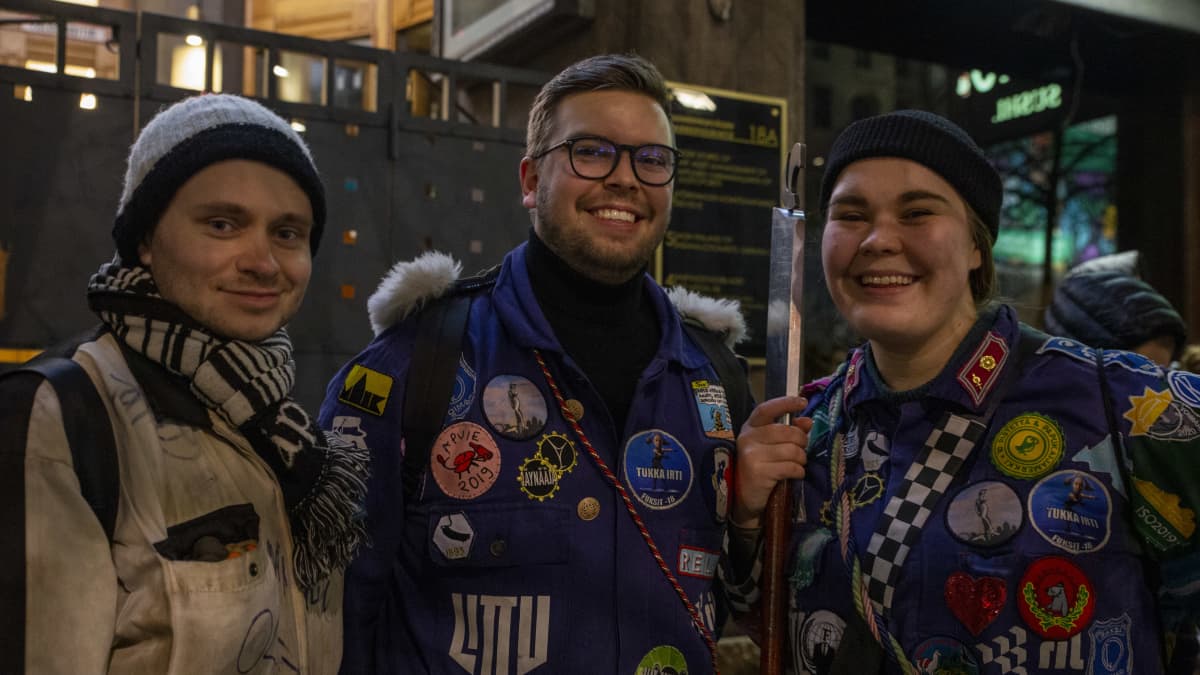 They are particularly concerned about younger students.
"This is my fourth year of studies and I have had a lot of experiences. It feels like getting into these big bashes, especially for younger students, makes for some really significant moments. And, of course, it's great to get to check this out for yourself and find out whether students still know how to party," says Fanni.
A few hundred meters away, the karaoke bar at Anna K is a little more barren. According to the doorman the bar was packed earlier in the evening.
Milla from Järvenpää has come to Helsinki for the evening and headed to Anna K to get a feel for the city's new-found freedom.
"Now that bars have opened with a vengeance, I had to celebrate. This has been anticipated!"
Story continues after photo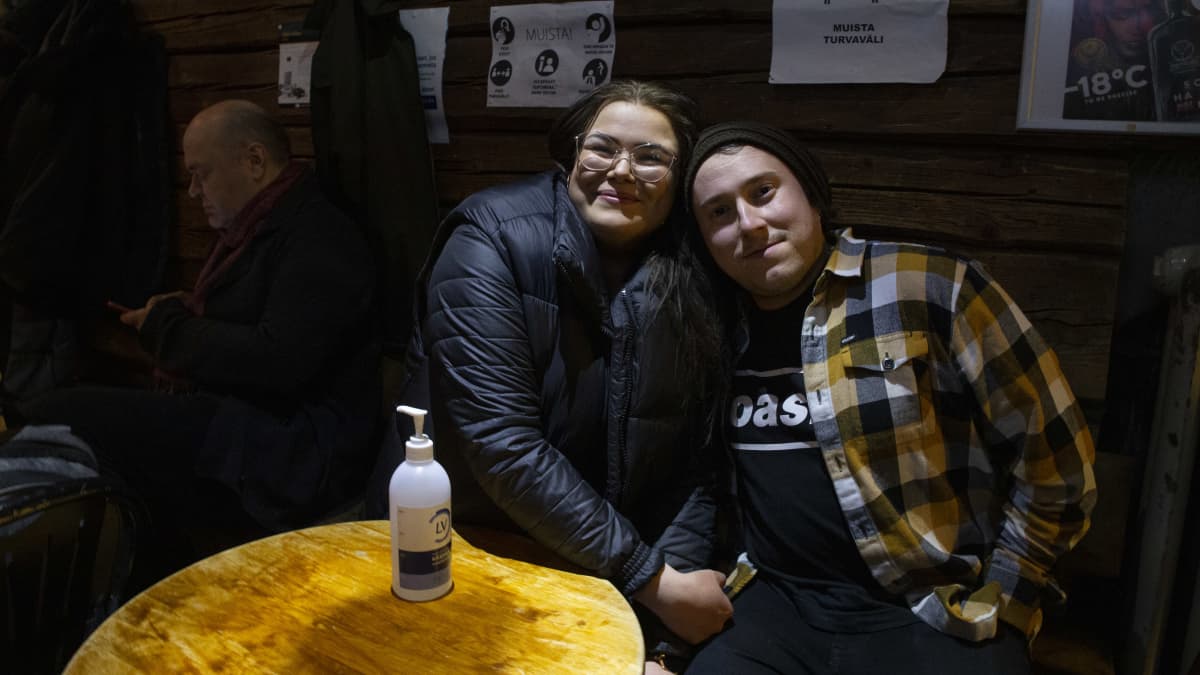 Milla, who works as a shift manager at a pizzeria, is relieved to see the restrictions finally lifted.
"Now we can open up all customer locations, which is a really wonderful thing."
Story continues after photo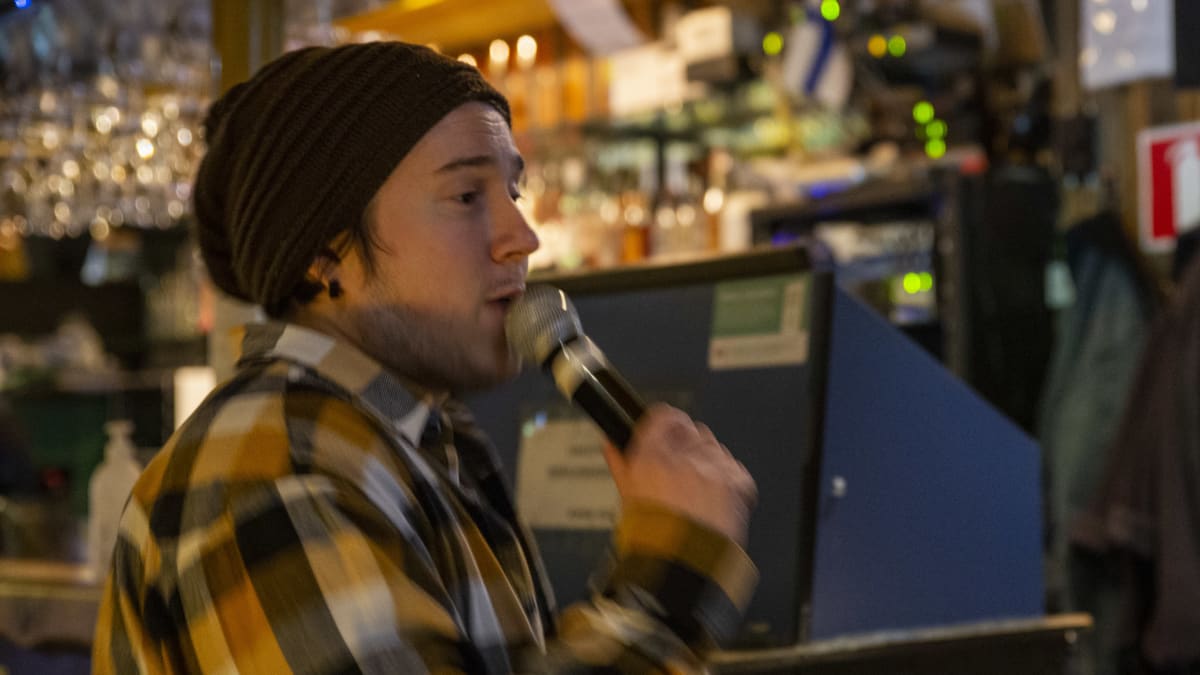 Aleksi, who is spending his evening with Milla, was out singing karaoke the night before as well. Once again, he grabs the microphone, doing his best impression of a Phil Collins 'classic:
"I can feel it coming in the air tonight, oh Lord. And I've been waiting for this moment, for all my life, oh Lord ..."