Since Russia invaded Ukraine, former Finnish Prime Ministers Esko Aho (Cen), Paavo Lipponen (SDP) and former German Chancellor Gerhard Schröder have been heavily criticised for their cooperation with the Putin regime.
The most sympathy, and even admiration, for Russian President Vladimir Putin comes however from populist right as well as from national conservatives.
The relationship tends to work in both directions: Russia has secretly funded anti-EU political parties in Europe.
In the UK, the ruling Conservative Party has reportedly received donations from dual nationality Russians and Nigel Farage, former leader of the Eurosceptic, right-wing UKIP Party and a vocal leader of the Brexit movement, has faced numerous accusations that he was paid more than half a million pounds by the Russian state.
But arguably the most prominent admirer of Putin among Europe's political party leaders is Matteo Salvini, the former Deputy Prime Minister of Italy and leader of the far right populist Lega Nord (Northern League) party.
In addition to Salvini, Marine Le Pen, leader of the French National Front, has also spoken out in favour of Putin and against EU sanctions on Russia.
Populist parties plan to create bigger parliamentary group
Within the European Parliament, the Finns Party belongs to the ID (Identity and Democracy) group, where the largest parties are the French National Front, Lega Nord and the German far right party Alternative for Germany, or AfD.
In Germany too, both the far right and the far left have been accused of spreading Putin's propaganda.
The ID group of national conservative parties does not however include the largest national conservative party in the EU Parliament, the Law and Justice Party, which leads Poland or Hungary's ruling party Fidesz.
The nationalist and right-wing populist Swedish Democrats have opted out of cooperating with the ID group precisely because of the links with Russia.
Right wing parties have been trying to build a new, larger group with the EU Parliament for several years, but the attempt has so far been unsuccessful due to factional disagreements. However, if successful, the new group would be the third largest in the European Parliament.
One reason for the difficulties in forming the larger right wing populist group may be Russia itself. A strong and united nationalist force would not be in line with Putin's goals, as Russia has sought to keep European politics as divided as possible.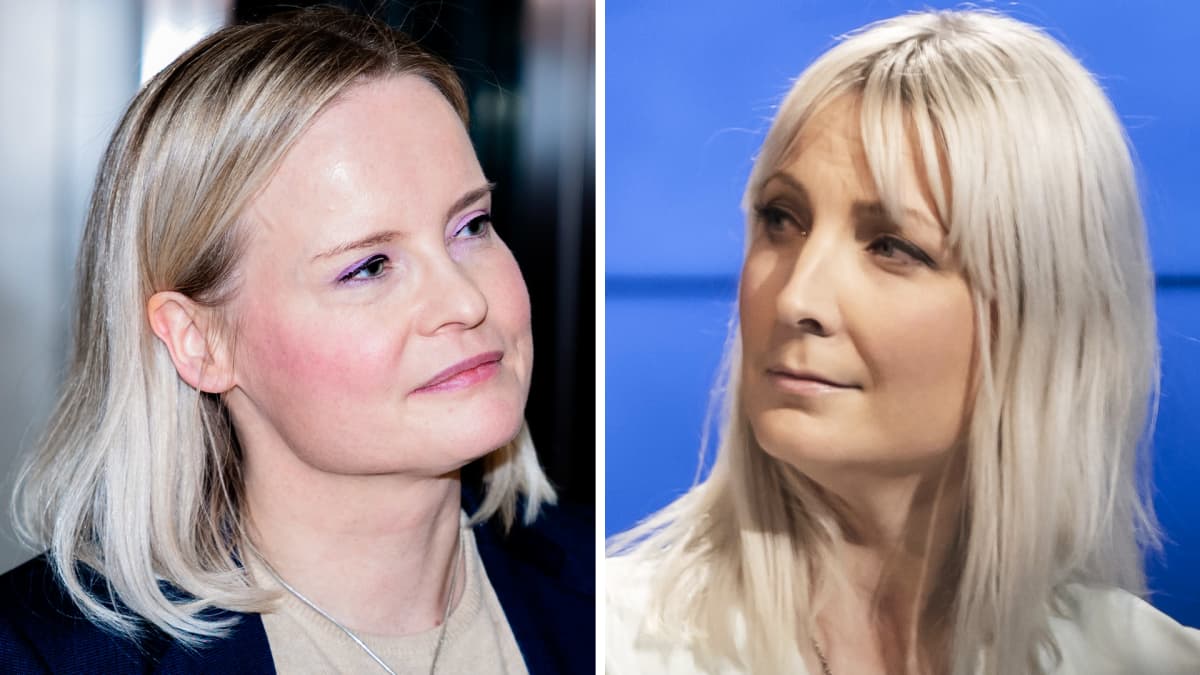 Purra: Support for Russia "disloyal" to nationalist parties
According to Finns Party chair Riikka Purra, foreign policy was not a common denominator when the ID group was initially formed, and the party has been at odds with many of their Identity and Democracy partners over various issues.
Purra added that she considers the promotion of Russia's geopolitical goals by members of the ID bloc to be "disloyal to the field of nationalist parties", as Russia's goals have directly threatened the position of countries such as Finland and Estonia.
"It can be said straight that Lega and National Rally can be called useful idiots in their dealings with Russia," Purra wrote in an email reply to Yle.
"It has been very ill-considered and naive for these parties to imagine that Putin's Russia would be some kind of constructive counterweight to the phenomena of multiculturalism and mass immigration in Western Europe," she added.
Collaboration began during Halla-aho's term
The Finns Party's links to Lega Nord and the French National Front are confined only to their partnership within the European Parliament, Purra further emphasised.
"PS's [Finns Party's] closest partners in the European Parliament are the Danish People's Party, which belongs to ID, and the Estonian party Ekre [Conservative People's Party of Estonia], which both also share the same views as the Finns Party in terms of foreign and security policy," Purra said.
According to MEP Laura Huhtasaari (Finns), the Finns Party has supported all resolutions tabled by the European Parliament in this and previous parliamentary terms condemning Russia's actions in Crimea and elsewhere in Ukraine, as well as other Russian violations of international law.
"At no point has the ID group sought to form a common position on Russia," Huhtasaari wrote in an email to Yle.
The Finns Party resigned from the former EU-sceptic ECR group, and joined the newly-formed ID group, under the leadership of former MEP and current MP Jussi Halla-aho.
Halla-aho has said that Russia is not very interested in the support of right wing populists, as these parties have tended to be on the political margins.
Why do populist parties admire Putin?
Nationalist parties are fascinated by Putin in many ways, according to Yannick Lahti, a populism scholar at the University of Bologna.
Putin has combined authoritarian and even macho-style leadership with conservative values, an emphasis on "one Russian people" and the maintaining of strong external borders — all of which are admired by right-wing populists.
Prior to the invasion of Ukraine, Finns Party supporters were found to have the most positive attitude towards Putin's Russia among all other politically-aligned voters.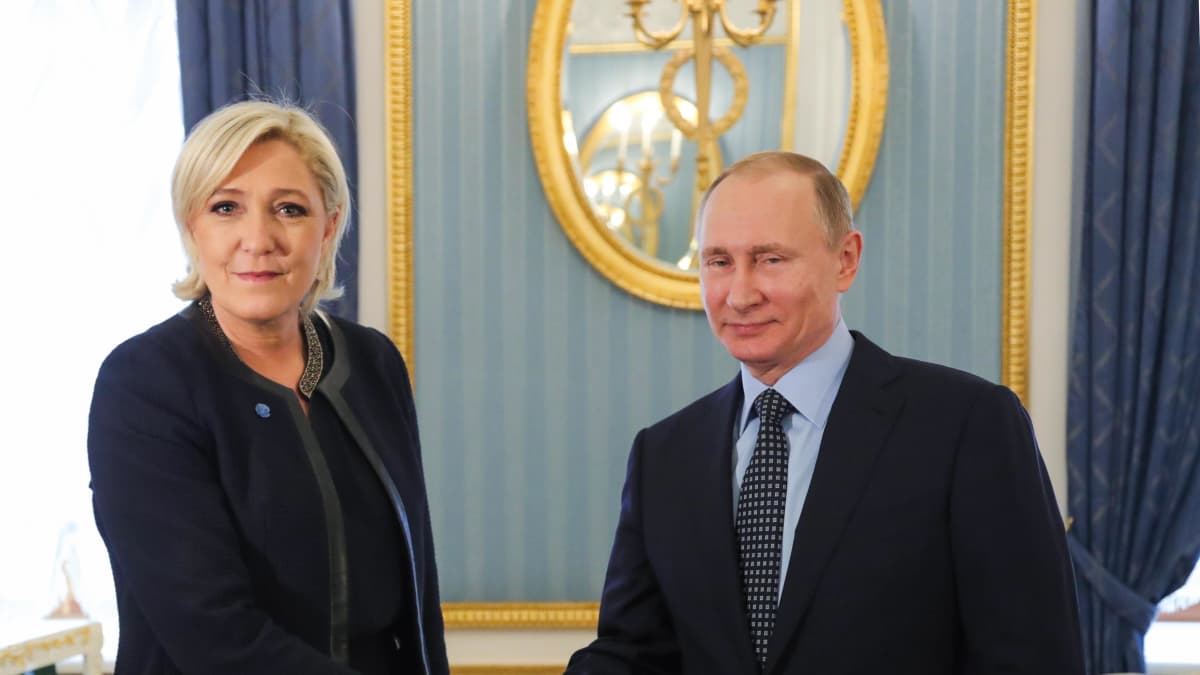 Lahti added that he concurs with Purra's comment on the naivety of nationalist populists in southern Europe.
"Putin does not want a strong EU for very different reasons from Salvini, Le Pen, Geert Wilders [leader of Party for Freedom in the Netherlands] or Viktor Orbán [leader of Fidesz in Hungary]. If they had sat down to think about it, then the weak EU that Putin wanted was not the same as what Salvini wanted," Lahti said.