The City of Helsinki is working with e-scooter rental firms to reduce the problems and inconveniences that the devices have caused.
The winter's stubborn ice is gradually disappearing, which means that the city's pavements and streets will soon be filled with rentable e-scooters again.
The devices have caused friction since they started appearing in the city a few years ago.
Due to safety concerns, often related to intoxicated users, the scooters' top speeds were reduced across the board in Helsinki last year, following the city's negotiations with e-scooter rental firms Voi Technology, TIER Mobility and Lime.
The operators agreed to reduce the maximum speeds of the devices from 25kph to 20kph, as well as limit their speeds to 15kph from midnight to 5am across the city. The e-scooters were also made unavailable on weekend nights.
Now, as companies prepare to roll out fleets of the battery-powered vehicles for the warmer seasons, a number of new rules are on the way, one of which can result in extra fees for riders if they don't park correctly.
Story continues after photo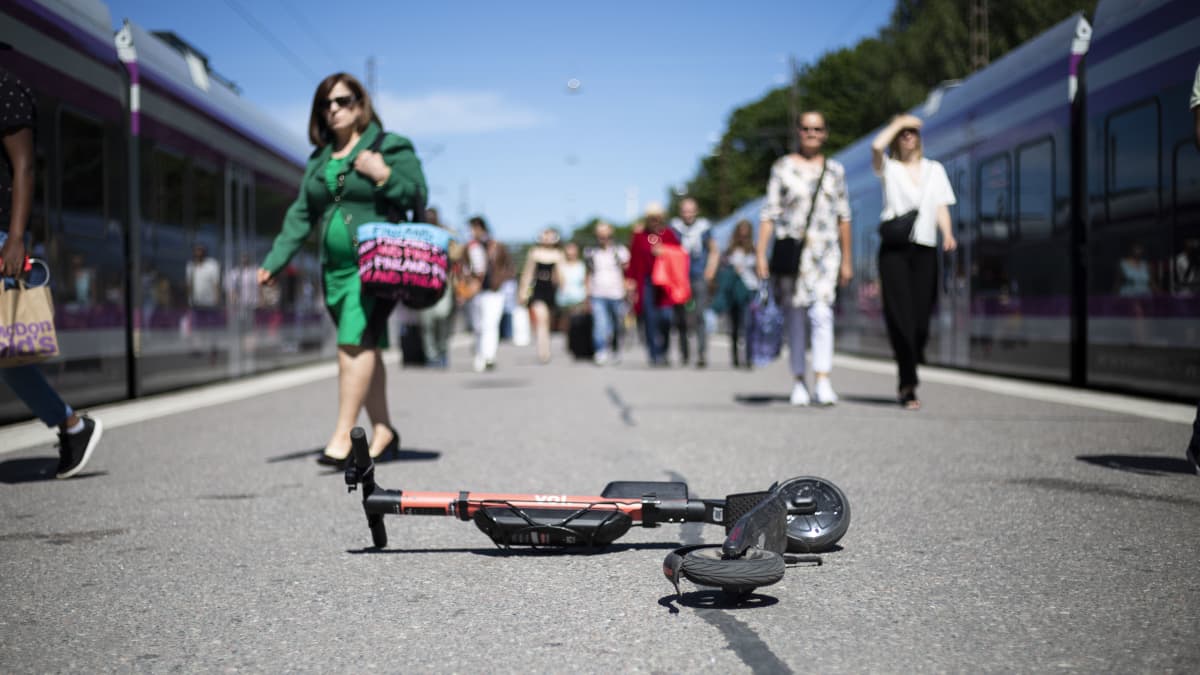 The country managers of TIER Mobility and Voi Technology, Elina Bürkland and Reetta Alastalo, as well as the City of Helsinki transport system unit chief Heikki Palomäki spoke with Yle to explain the changes.
1. Downtown parking spaces
The often chaotic manner in which e-scooter users parked the vehicles caused problems last year. There were up to 8,000 rentable e-scooters in use in the capital.
Operators and the city have decided to provide dozens of parking areas for the devices across the downtown area. They will be concentrated in places where renters often end their trips, including public transportation stops, according to Voi's Alastalo.
Story continues after photo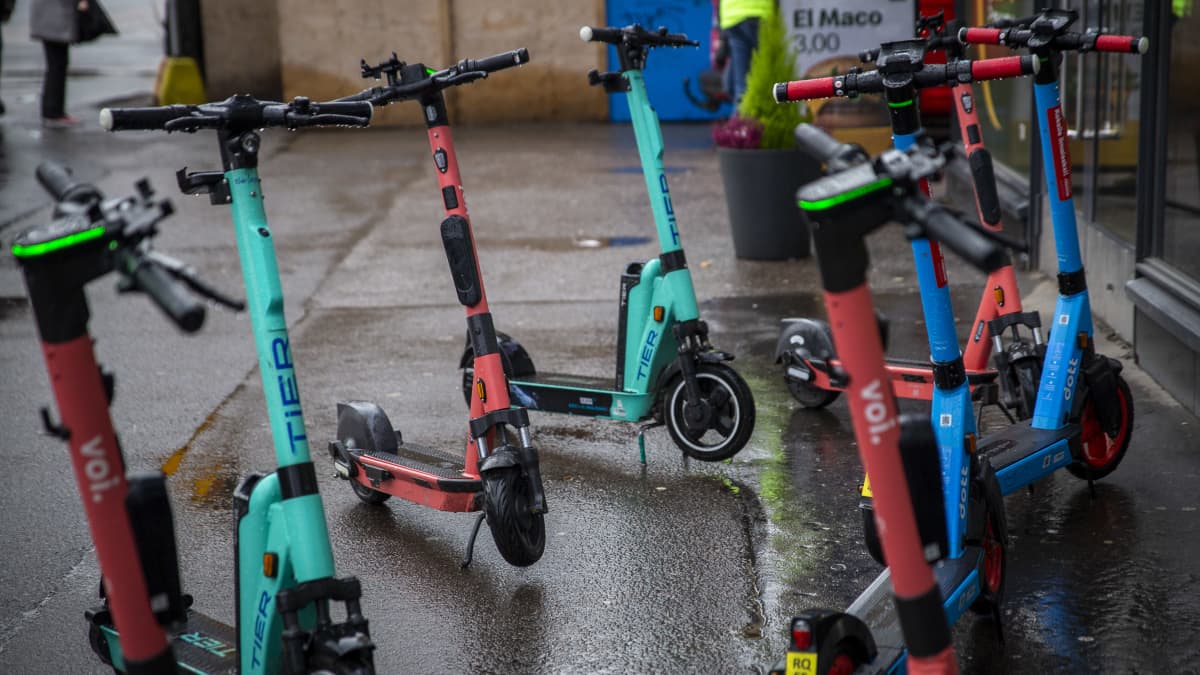 All of the parking areas will feature signs with some having painted street markings, while others will offer racks for the e-scooters.
Renters will still be able to leave the scooters outside those marked zones, but operators will reward use of the parking lots in the form of free rental time.
2. Required parking photos
Going forward, e-scooter renters will need to take a photo of how they parked the devices before being able to end their journeys.
"The entire e-scooter must be visible in the photo. Then we'll be able to assess whether it is well parked or not," TIER's Bürkland explained, who pointed out that the photos will be mandatory, regardless of where they are parked.
If a renter neglects to send a snapshot of their parking job, the e-scooter's meter continues running, and the user will continue to be charged.
Story continues after photo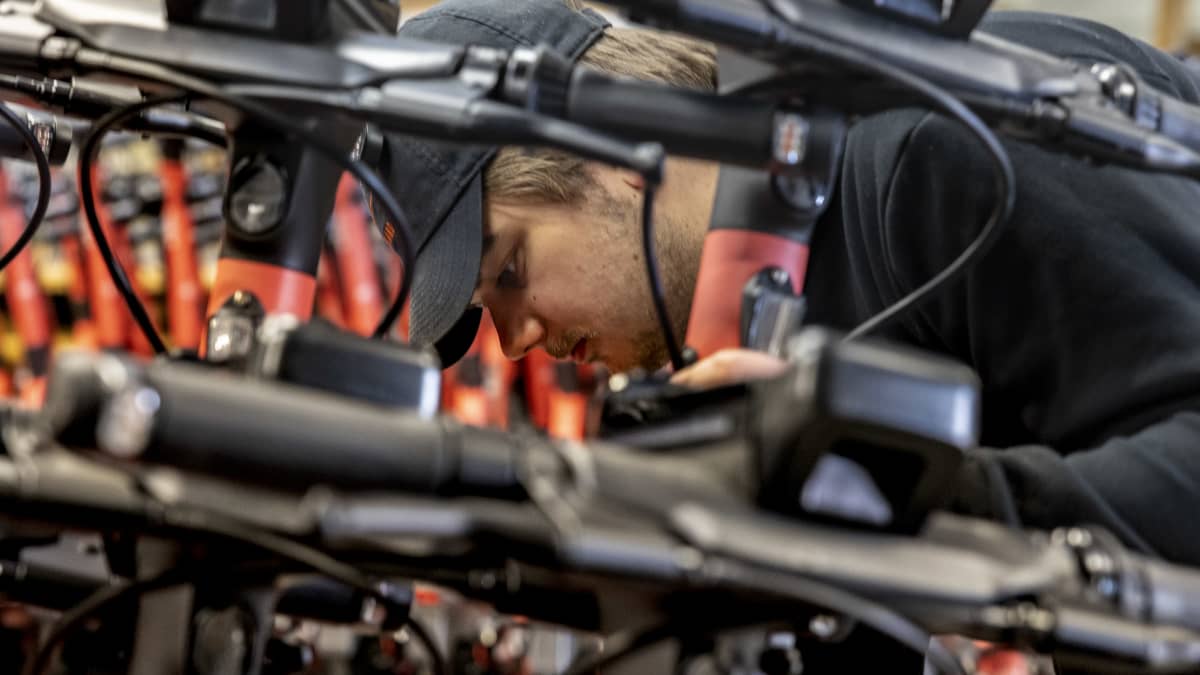 Operators will monitor the parking photos using artificial intelligence technology as well as actual people.
If scooters are deemed to be inadequately parked, renters will be sent a message reminding them about how to park correctly. Users will face extra fees if parking rules are broken again.
"We will charge a five euro fee for the second bad parking incident," Voi's Alastalo said, adding that the firm will review how effective the fee is and plan to increase it, if needed.
3. Parking patrols
E-scooter parking will be monitored by employees from Just Arrived, a Sweden-based employment agency firm that helps recently-arrived foreigners — or others who have difficulty finding work — to get jobs.
"We began a similar cooperation [with Just Arrived] last year in several cities across Sweden," Bürkland said.
The monitors will patrol the city streets, tidying up poorly-placed e-scooters. The service is paid for by the rental companies, which are also covering the costs of parking space maintenance.
Just Arrived's search for parking monitor candidates was still ongoing as of Friday.
4. Speed limits
Lower speed limits will continue this year, after they were introduced in autumn 2021.
The decision to reduce top speeds was based on increasing numbers of accidents and rider injuries last summer. This was more common on weekend nights when alcohol was often a factor.
Aalto University is conducting a study about e-scooter usage, in cooperation with the City of Helsinki, rental companies and the Ministry of Transport and Communications.
The city's transport systems chief Palomäki said that the study aims to gain insights about e-scooter accidents, among other issues. The widespread use of the personal vehicles is still so new that the topic needs examination, he added.
He noted that Helsinki doesn't aim to get rid of rentable e-scooters, and that it considers micro-mobility to be an important part of the city's transport systems.
Story continues after photo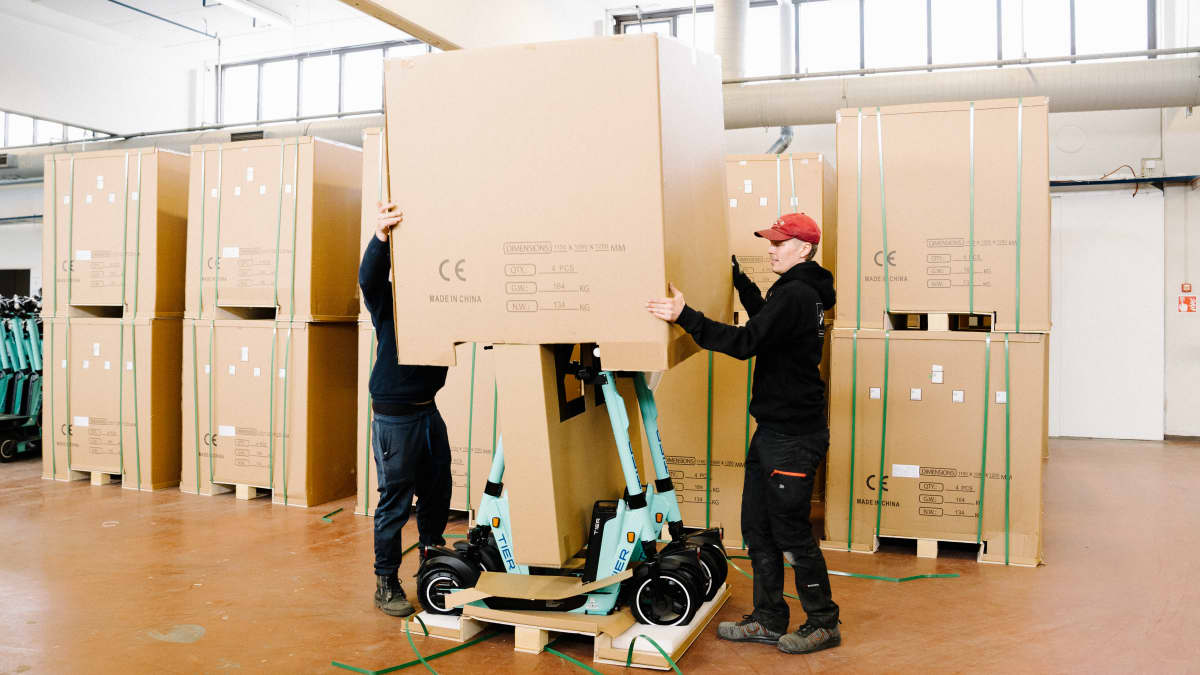 5. Alcohol limit considerations
A transport ministry report about traffic safety that was published this week suggests that Finland should establish legal limits on the blood alcohol levels of light vehicles, measures that would affect e-scooter drivers as well as cyclists.
The rental firms support such measures.
TIER's Bürkland said blood alcohol limits for e-scooters would let riders know that they shouldn't drive while intoxicated, regardless of the mode of transport.
"We are in favour of the idea, definitely. But we also know that the creation of such laws will take time. That's why we want to offer alternative solutions that improve safety now," Voi's Alastalo said.