Finnish food products firm Fazer has reiterated that it plans to leave the Russian market, disputing incorrect reports in local media that the firm would continue its operations in the country.
Citing Russia's invasion of Ukraine, Fazer announced on 6 March that it was ceasing all operations in Russia.
Over the past weekend, Fazer announced that it was changing the name of its bakery operations in Russia to Hlebny Dom, prompting local media to mistakenly interpret the move as an indication Fazer would remain in the country. Fazer acquired the Hlebny Dom brand when it first entered the Russian market.
In a statement issued on Monday, Fazer said that it did not plan on staying in Russia and that the name change was part of the exit process, a requirement needed in order to transfer ownership of its production facilities, with the change also ensuring that the Fazer brand could not be used after the firm departs.
"Unlike what was stated in the news published in Russia on Sunday, Fazer has not turned back its decision, but will exit Russia. Fazer will not continue its operations in the market," the statement read.
"The exit process is complicated and, at the moment, the only possibility to exit the market is either by selling the local company or by handing over the operations to a local party. Before the new operator is secured, we are not able, nor are we allowed to stop the activities," the firm stated.
Fazer noted that as a local food producer in Russia, it needs to follow specific rules.
"According to the Russian authorities, companies that operate in industries critical to the security of supply are not allowed to decrease their production in any way. Neither are they allowed to take any such action that could be interpreted as leading to decreasing production or discontinuing activities altogether," the statement explained.
Fazer said it was working as quickly as possible to extricate itself while also "following legislation and sanctions."
"Our decision-making is not driven by financial motives," the statement concluded.
Avenues out of Russia
Fazer is not the only Finnish firm finding it difficult to extricate itself from Russia, as the country is using regulations and other measures to make doing so increasingly complex, according to the head of the Confederation of Finnish Industries (EK), Petri Vuorio.
The situation changes on a weekly basis and new rules regularly "trickle" in, according to Vuorio. At first, companies were outright told they could not leave, but then it turned out that some types of firms could sell off their Russian operations, he said.
Russia has also imposed restrictions on transfers of ownership so that the well-being of a firm's staff is not harmed.
Some departing Western firms in Russia have faced severe penalties for making procedural errors or closing their operations too quickly.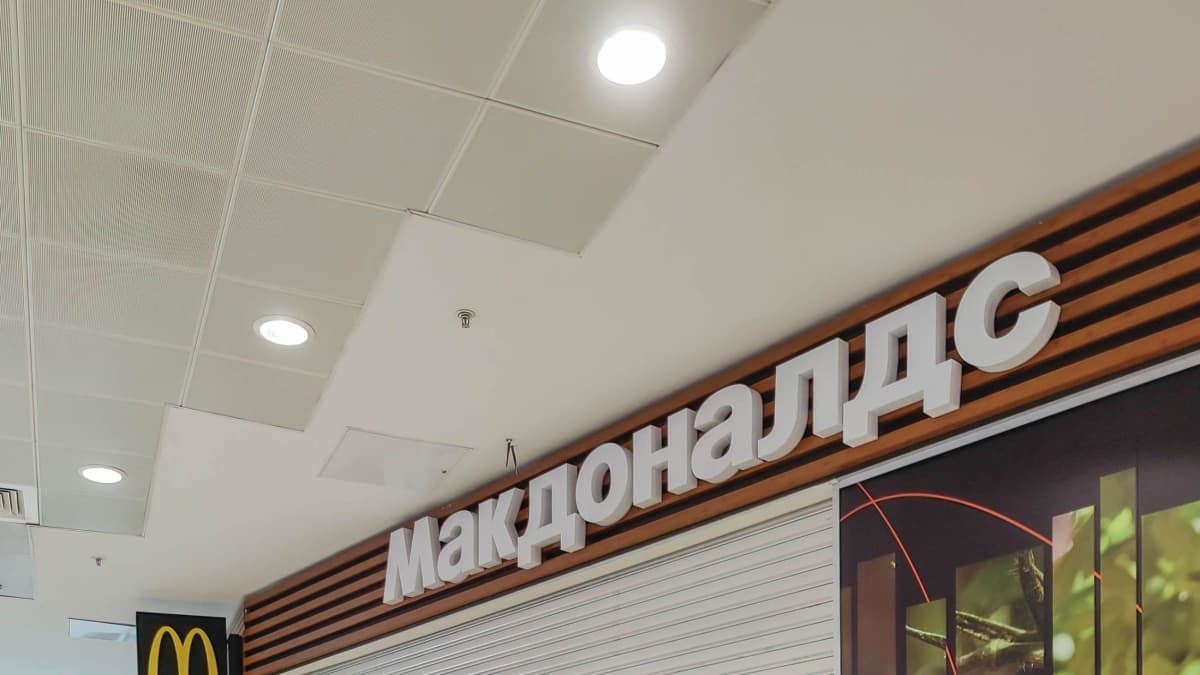 "It puts companies in a very difficult position. Everything needs to be done according to regulations or else local managers — those who have been part of a firm's operations for decades — face those kinds of issues," Vuorio said.
In practice, international firms in Russia have three ways of leaving the country, according to Vuorio.
The first method involves selling a business property to a Russian or even Chinese buyer, he explained, adding that prospective purchaser have appeared but that such deals need careful evaluation.
Another method of leaving involves a liquidation of assets, a sort of bankruptcy process that can take up to a year to complete, Vuorio said.
Transferring operations to a Russia partner is also a method of temporarily leaving the country, offering the opportunity to return operations to the original owner at some point in the future.