Organisations that provide food aid say that the number of working people requiring food aid is growing.
There are 600,000–700,000 people in Finland who are classed as low-income earners. That is, those whose household income is less than 60 percent of the national average.
Yle recently spoke with Arja Hongisto and Pipsa Pippuri, two local pensioners, who were enjoying a free meal of chicken pasta at the Hämeenkylä Church in Vantaa.
"I get a pension of 810 euros a month. After you pay the rent, the car and bills, there is nothing left, Pippuri said.
Item continues after the photo.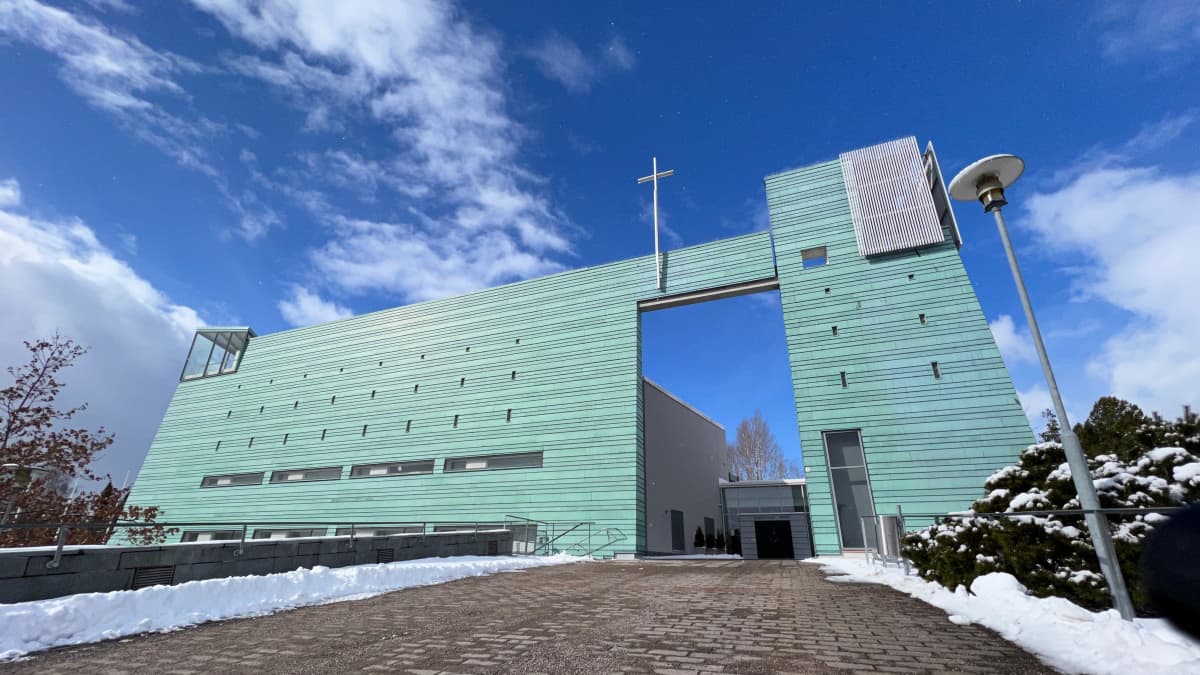 As the price of food continues to go up, it is precisely low income groups that will be hit hardest. Anna-Maria Isola, an inclusion research manager at the Institute for Health and Welfare THL, believes this will have a broad impact.
"This will have a large effect. More and more people may have to resort to food aid. It may be that some will experience temporary hunger, and that is a drastic consequence," notes Isola.
For many low-income people other opportunities for a happy and balanced life may be impacted by rising food prices, as well. For example, an occasional coffee with friends is something that they may no longer be able to afford.
"This, in turn, means that social relationships suffer, making people more subject to new problems and mental strain, which in turn can lead to longer-term mental health problems," she points out.
More people in need of help
According to the Vantaa Lutheran Parish Union, growing poverty among the working population in particular is being reflected in the need for assistance provided by churches.
Layoffs, reduced working hours, and other unforeseen changes can put people in a position where their earnings are not enough to meet basic needs, including food.
Johanna, who asked that her surname not be published, is a Vantaa resident who lost her job in the tourism sector a year and a half ago, during the Covid pandemic. Combined with a divorce at the same time, her life changed radically. Now a single parent with two teenage daughters, her income consists of unemployment benefits and basic income support.
"At the moment I have to think about whether I can afford a domestically-grown cucumber or a [cheaper] foreign one. Now I buy the imported, since I can't afford a Finnish one," she explains.
Poverty and low income are in many ways broader concepts than just the segment of the population below a single income threshold.
For example, the inequality indicators used by the European Union include a household's ability to travel outside the home on holiday. In Johanna's family, a vacation feels like a distant dream right now.
"At the moment, there's no chance for that, but we still have support networks and loved ones. Many people don't have even that security," she says.
Price pressures
There is a range of reasons for the rise in food prices. Increases began accelerating even before Russia's attack on Ukraine, but the conflict has given them a further boost.
The Pellervo Economic Research (PTT) is forecasting that food prices in Finland will rise by an estimated 11 percent this year. There are upward price pressures on all types of food products between, and even among food groups.
Especially sharp rises are being seen in the prices of dairy, meat and cereal products, as well as processed foods
In mid-March, Minister of Economic Affairs Mika Lintilä (Cen) estimated that household food expenses could even double this year.