On Sunday afternoon, President Sauli Niinistö and Prime Minister Sanna Marin (SDP) announced that Finland will seek to join the North Atlantic Treaty Organisation (Nato).
Niinistö formally made the announcement in Finnish, Swedish and English, saying that Finland was entering a new era.
"This is a historic day," said the head of state, noting that he had begun the day by visiting the graves of war dead on Finnish Memorial Day.
"These decisions will strengthen, not weaken, our security," said Marin.
Article continues after photo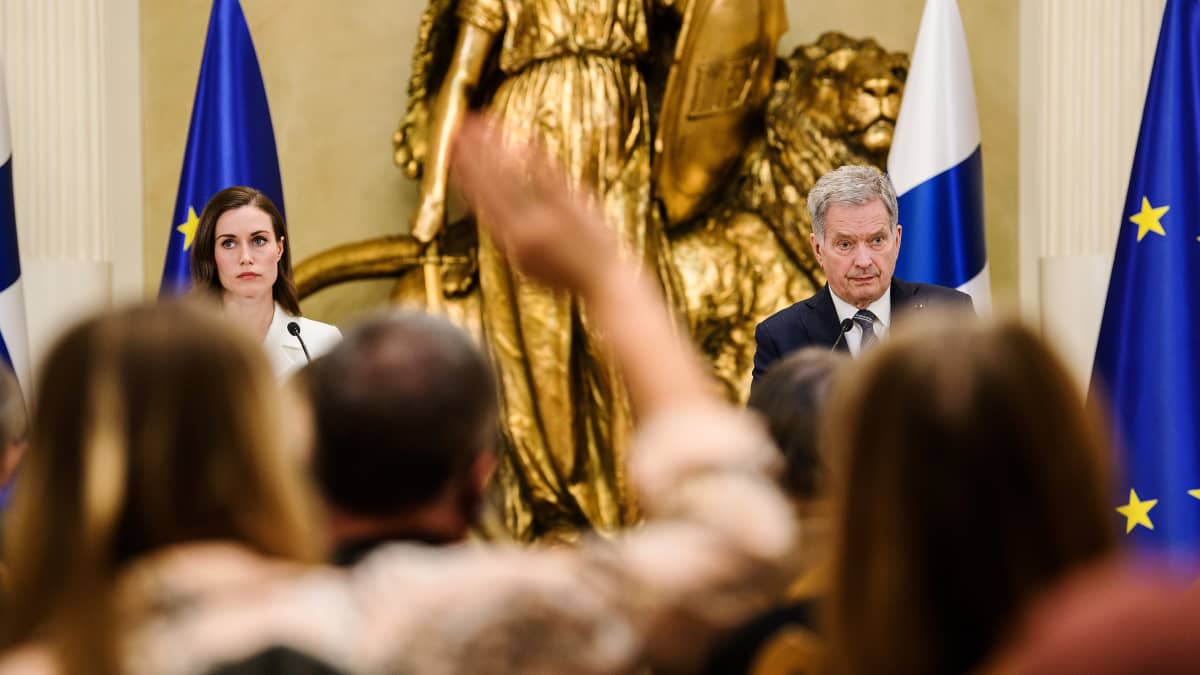 According to a government statement, the president and the Ministerial Committee on Foreign and Security Policy finalised the report on Finland's accession to Nato on Sunday morning. It will be submitted to Parliament once it has been endorsed by the full cabinet. The full Council of State approved it soon after 5 pm.
In the meeting, Niinistö and the Ministerial Committee agreed that Finland would apply for membership after Parliament has been heard. Under the constitution, Finland's foreign policy is led by the president in co-operation with the government. Entry into international obligations must be confirmed by Parliament.
Speaking later at the press conference at the Presidential Palace were Defence Minister Antti Kaikkonen (Cen) and Foreign Minister Pekka Haavisto (Green).
In a joint statement last Thursday, Niinistö and Marin said that Finland should apply for Nato membership as a matter of urgency.
"Historic" shift in Finnish security policy
The application, to be filed within the next two or three days, marks a dramatic shift in Finnish security policy, away from its traditional military non-alignment.
Finland and neighbouring Sweden have been "enhanced members" of Nato's Partnership for Peace programme since 2013 and regularly taken part in Nato-led operations and exercises.
Before the Russian attack on Ukraine, support for joining the alliance had long been lukewarm among the Finnish public and nearly all political parties. During this spring, public support rose from less than half to more than three quarters in Yle polls.
Parliament begins consideration of the issue on Monday morning. After the open-ended debate and certain approval by the legislature, the president and government will put the application process into motion, possibly as soon as Tuesday.
Neighbouring Sweden is also to decide on its application imminently. The governing Social Democratic Party is to announce its stance on Sunday evening.
Marin and fellow SDP leader, Prime Minister Magdalena Andersson, have closely coordinated moves toward Nato this spring. Marin said they will likely present their applications at the same time.
Niinistö on calls with US, Russian and Turkish presidents
In response to reporters' questions, Niinistö discussed his recent phone discussions with his Russian, Turkish and American counterparts.
He said that Saturday's call to Russian President Vladimir Putin was calm on both sides. According to Niinistö, Putin stated that in his view Finland was "not under any threat" and that joining Nato was "a mistake". He described Putin's reaction to the decision as surprisingly muted considering previous Russian threats over Finnish moves toward membership.
Niinistö was also asked about Turkish President Recep Tayyip Erdogan's comment on Friday that allowing Finland and Sweden to join Nato would be "impossible" for Turkey to approve, due to the Nordic countries' alleged support for Kurdish separatists. All 30 Nato member states must approve any new members.
The Finnish president said he was "confused" by this statement. He referred to a call with Erdogan about a month ago, in which he said the latter had raised the issue of Nato, saying that Turkey would support a bid.
Niinistö said he was prepared to discuss any issues with Erdogan.
Article continues after photo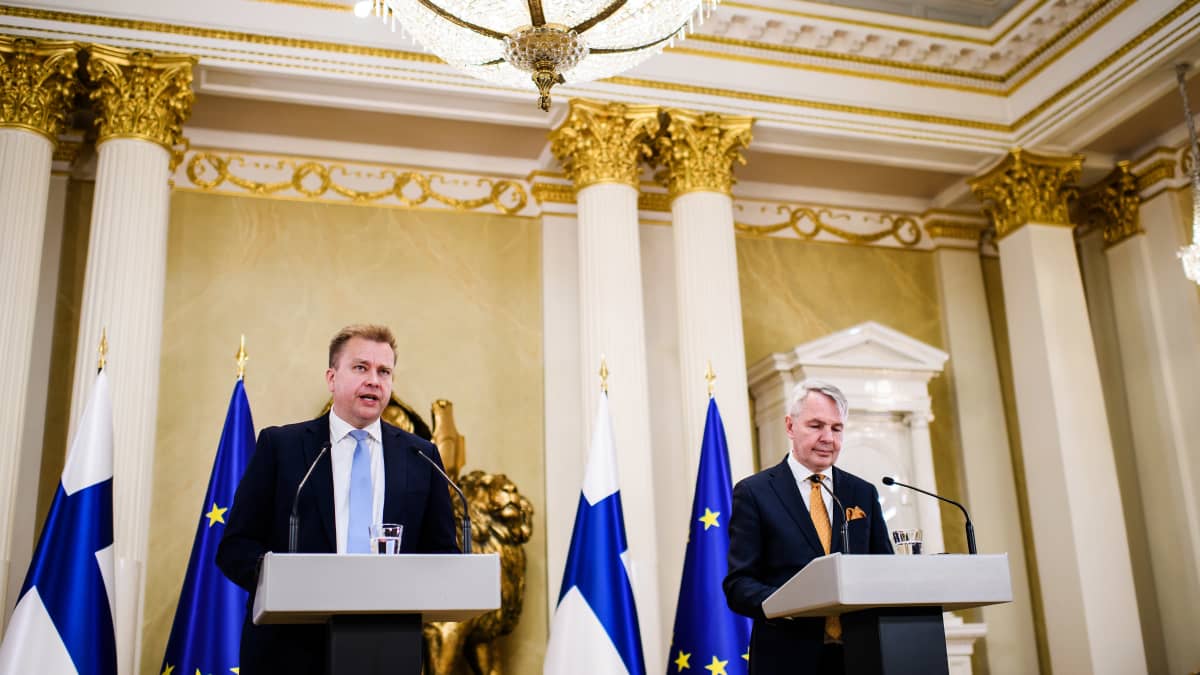 Haavisto said on Sunday that Finland's stance on the Kurdish militant group PKK was in line with that of the EU, which has classified it as a terrorist group.
He met on Saturday in Berlin with his Turkish counterpart Mevlut Cavusoglu, who suggested that Ankara would not necessarily block Finland and Sweden from joining Nato, but that it wanted to negotiate on the issue.
Marin: "Never again war in Finland"
On Friday Niinistö spoke with US President Joe Biden in a three-way call with Sweden's Andersson. Niinistö said that Washington has offered support over recent months, but that Biden had explained that it could not offer binding security guarantees during the Nato application process without a separate Senate decision, which would be nearly unprecedented.
Marin said that Finland is well prepared for any possible Russian retaliation in response to the application.
"Finland is a nation of preparedness, as we have seen during the pandemic," she said, adding that "the decisions we're making this week will ensure that there will never again be a war in Finland."
Left Alliance youth join anti-Nato march
A parliamentary rubber stamp of the application is assured, as nearly all parties have already supported it.
The only exceptions are Education Minister Li Andersson's Left Alliance, which will allow MPs a free hand in the vote, and a one-man opposition party, the VKK.
The Left Alliance youth wing was among the organisers of an anti-Nato march in Helsinki on Sunday.
Police estimated that 300-500 people took part in the demonstration under the slogan "No to Nato, yes to peace". One person was briefly detained and fined for resisting an officer.
The other organisers included the Union of Conscientious Objectors, the Finnish Peace Committee, Women for Peace, PAND - Artists for Peace and the Communist Youth. In a press release they said they were critical of Finland's Nato membership and application process.