The seaside town of Hamina received a very unusual visit from a walrus that crawled up on a beach until it returned to the water on its own on Friday.
The animal, which was doused with water by rescue workers to prevent it from drying out, was found lying between row boats along the Salmenvirta shore, a couple of kilometres north of Hamina centre.
Aside from curious onlookers, the beached walrus also drew the attention of experts.
Seal researcher Mervi Kunnasranta, from the University of Eastern Finland, said that since the animal swam out on its own, it was no longer necessary to follow it.
"It was best that it left on its own. Nature takes care of itself," she said.
Kunnasranta was already on her way from Joensuu on Friday, but turned back when she heard the walrus had departed.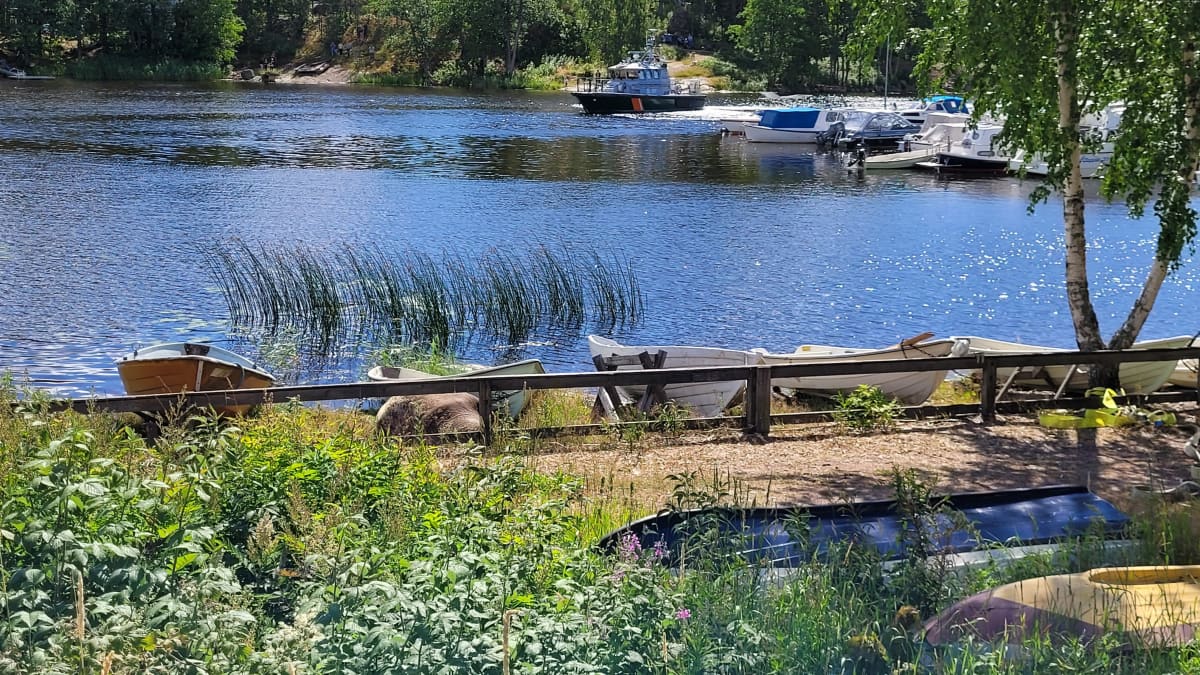 The situation drew dozens of people hoping for a peek at the creature, although they were kept a good distance away from it.
Police cordoned off the area, due to the danger the walrus could pose, as well as to ensure that it was left undisturbed. Rescue services and a veterinarian monitored the animal's condition throughout its visit.
Hamina resident Minna Harju said she and a colleague watched as the walrus crawled onto the beach at around 10am on Friday, and that it felt like they were watching a TV nature programme.
Harju said that due to its long tusks, she guessed that it was an older walrus, adding that the animal was calm during the hour that she watched it lay on the beach.
Very rare
Markus Dernjatin, curator at Helsinki's Sea Life aquarium, said he couldn't believe the news when he first heard about the beached walrus, echoing other expert opinions about the extremely rare situation.
Dernjatin said wildlife like whales and even a sea turtle have been spotted along the Finnish coastline, but this was the first time he has heard of a walrus in the area.
He said that the animal was likely the same one seen elsewhere on the Baltic Sea coast, adding that it is possible the walrus swam hundreds of kilometres and then lost its way.
Walruses typically thrive in extreme northern areas, like the Arctic Ocean and Barents Sea, according to Dernjatin.
"A walrus was seen in Ireland in the spring and a week ago on the coast of Poland. There are always individual animals that stray every once in a while. They go through the Danish straits. They're usually young individuals, but it's hard to say why they wander off," Dernjatin said.