Many Western credit card companies no longer issue credit and debit cards to Russian citizens living in Russia, due to sanctions imposed on the country because of the war on Ukraine.
For example, Visa, American Express and Mastercard have all prevented Russians living in Russia from using their cards.
However, some international credit and debit card companies do allow Russians to use their products when travelling outside of Russia. One such company is China's UnionPay.
As a consequence, ATM operators in Finland have noticed a significant increase in the use of the UnionPay card in Finnish machines located along the eastern border.
"Cash machines started to run out very quickly when the border opened up again in July," Risto Lepo, Country Manager with Nosto ATMs, told Yle.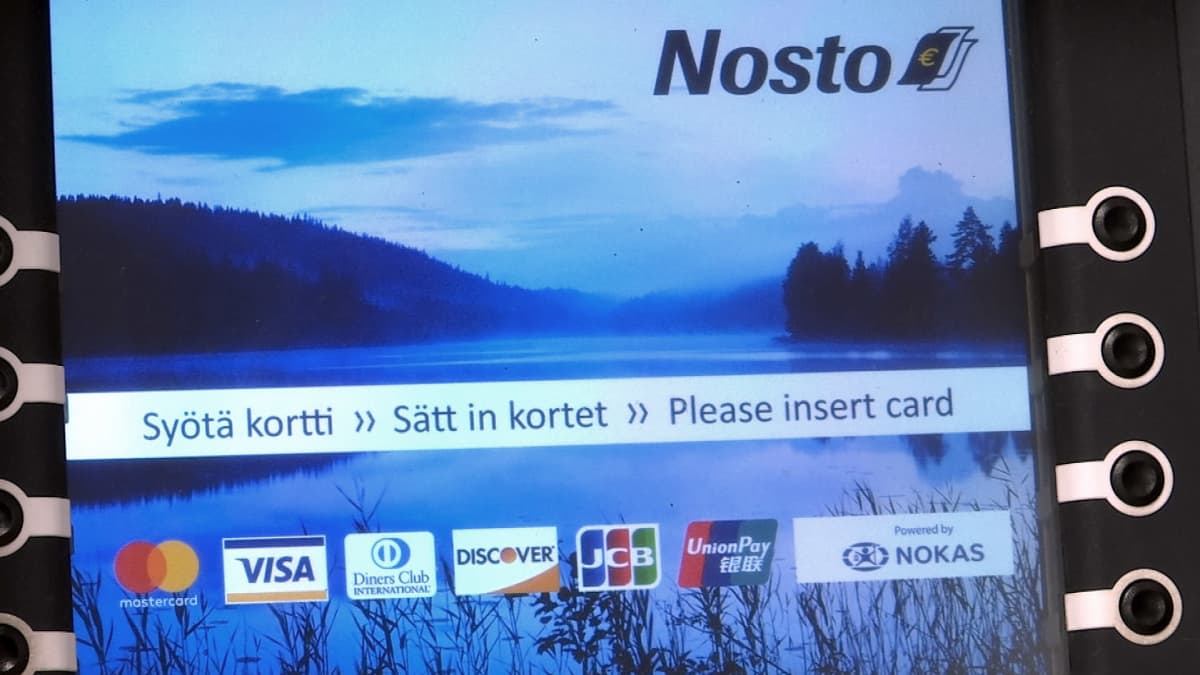 UnionPay began operating in Finland a few years ago, when the number of Chinese and other Asian tourists visiting Finland started to increase.
"At that time, Finnish shopping centres started to request that holders of UnionPay cards could get cash from ATMs, as the cards did not work at payment terminals," Lepo explained.
Would you like a roundup of the week's top stories in your inbox every Thursday? Then sign up to receive our weekly email!
Cash withdrawals have doubled
The average number of one-off cash withdrawals in southeast Finland has doubled in some places since the opening of the border in July, Lepo noted, adding that this is causing problems for the company, as it now has to fill the machines more frequently.
"For example, we used to fill the cash machine in Vaalimaa only once a week, but now we have to go there two or three times a week, or even four times a week," he said.
Yle spoke to a Russian man — who wished to remain anonymous — as he withdrew cash from the ATM located at the Vaalimaa border crossing point. He confirmed he was using a UnionPay card.
Additional costs, but no revenue
The increase in the amount of money being withdrawn from Finnish ATMs — driven in particular by Russians using UnionPay cards — will bring additional costs to the company, Lepo said, but no additional revenue. This is because the company is remunerated on the basis of the number of withdrawals, not the amount of money withdrawn.
"Money logistics has become more expensive, just like all other costs. For example, fuel costs have an impact," he said.
Lepo added that the company has little control over the situation, as restrictions on withdrawals, for example, would also affect local people.