Some electronics retailers have misled customers buying new TVs, to convince them to pay extra for costly calibration services, according to the Finnish Competition and Consumer Authority (KKV).
TV calibration by retailers costs between 130-170 euros and involves adjusting a television's colour, greyscale and resolution to their ideal settings, which are generally more neutral and toned-down than the vivid settings the devices are often automatically set to.
KKV has received complaints from consumers alleging that TV sales clerks had told them getting their new sets calibrated is necessary even when it isn't, claiming that uncalibrated TVs have poor picture quality.
Svenska Yle journalist Niklas Fagerström reported that as he shopped for a TV at the electronics chain Gigantti, he was told that getting the television calibrated was practically necessary and that it would stupid not to do it.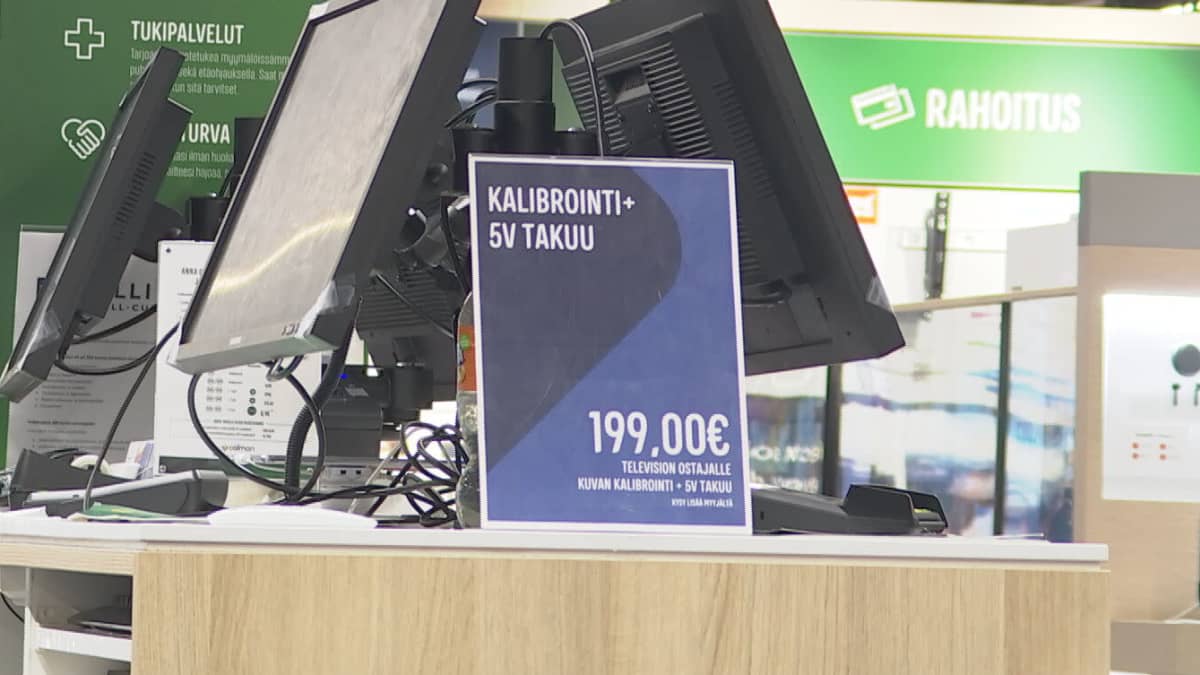 The KKV received a complaint alleging that a salesperson at home electronics chain Power suggested that opthamologists recommended people to get their TVs calibrated.
A representative of Power told Svenska Yle two advantages of calibration include reducing a TV's brightness and lowering its blue light levels.
However,opthamologists have not recommended TV calibration.
"Much stronger blue light is found in nature from the sky. If the idea of [calibration] is that it prevents eye problems, then there is no evidence that less blue light from TVs would help," said Jussi Paterno, an eye specialist and communications chief at Finland's ophthalmological association (Silmälääkäriyhdistys).
Paterno noted that health claims made about foods or dietary supplements by commercial entities are clearly regulated at the EU and that similar rules might be needed in terms of services.
Henrik Sillanpää, a specialist at the consumer authority, noted that marketers are not permitted to issue false or misleading statements to convince customers to buy something they would not otherwise purchase.
Sillanpää said he thought that the alleged electronics retailers' sales methods were problematic.
"For a consumer, it can be difficult to say no. You should expect that retailers are offering correct information and that they won't upsell a service that is possibly mostly unnecessary," he said.
Gigantti plans staff training
In a written statement, Gigantti's sales director Niko Sandström said that it was sad to learn that the firm's TV calibration services had in some instances been sold in a misleading way.
He said that apparently not all of its sales staff have received adequate training about calibration in order to be able to correctly sell the service. Sandström said that Gigantti plans to invest more in training and responsible customer service in the future.
Meanwhile, Power's home technology sales chief, Lauri Räsänen said he could not comment about the complaints filed with the consumer authority. He said it is difficult to take a stand on them, emphasising the complaints were individual cases.
"Customers may have misunderstood what the salespeople meant. The salespeople may have been unclear," Räsänen said.
According to Aleksi Herttua, who's a regular contributor to the technology publication Tekniikan Maailma (roughly, Tech World), consumers may have become accustomed to TV images with extra-bright colours and high contrast.
"If consumers had initially demanded a more neutral image, manufacturers would have installed them as a default setting," Herttua said.
He noted that a television's settings are less important for people who watch news once a day than for big consumers of movies and TV shows.
Herttua said that high-end TVs often don't need calibration because their built-in movie mode is adequate, an opinion supported by tests carried out by the publication.
"Consumers can put their TVs in movie mode themselves, which already gets a lot closer to a neutral image," Herttua explained.
In most cases, calibration contracts made alongside TV purchases cannot be cancelled.
The Competition and Consumer Authority has advised people to file a complaint if they feel TV calibration services were sold to them on false pretences or if they felt pressured to buy.
If an agreement cannot be reached with a seller, the authority advised people to contact them in order to possibly mediate the dispute.