The Dutch-flagged Coral Energy tanker arrived at Hamina port in the southeast of Finland on Monday morning at 9am, carrying liquefied natural gas (LNG) from Russia.
The tanker's point of departure was Vysotsk in Russia, as confirmed by the Marine Traffic tracker website.
The Finnish state-owned firm Gasum confirmed to Yle that the LNG delivered to the port of Hamina was ordered from them and that the gas came from Russia.
Finland is preparing to open a new LNG terminal in Hamina, in a bid to reduce reliance on imports of gas from Russia.
Work on a 30,000-cubic-metre gas tank in Hamina has just been completed, and the tanker that arrived at the port will start filling it.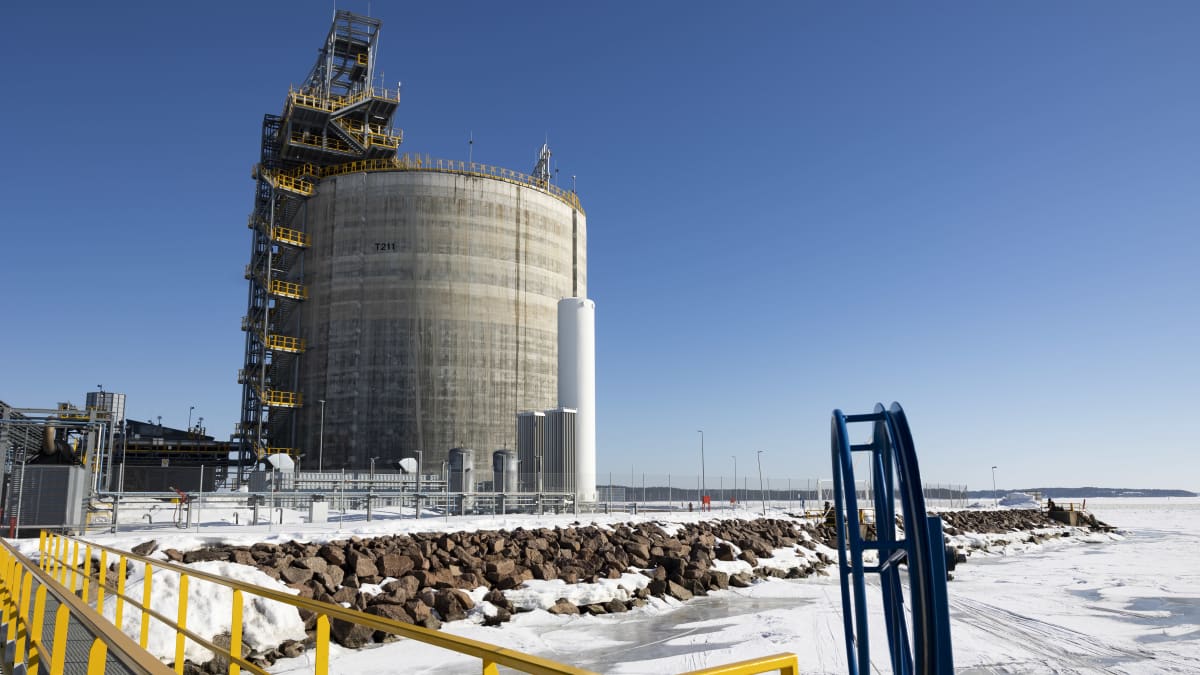 LNG is fossil gas that has been cooled down to liquid form for ease and safety of non-pressurised storage or transport.
Once at a terminal, LNG is returned to its original form via a process of vaporisation.
Would you like a roundup of the week's top stories in your inbox every Thursday? Then sign up to receive our weekly email!
LNG taking on an important role
The new LNG terminal in Hamina is currently the only LNG terminal in Finland that is directly connected to the national gas transmission network. Once operational, it will be capable of supplying around 3 terawatt hours of gas per year to the transmission network.
The Hamina LNG terminal does not own or sell gas itself, but stores and distributes gas on behalf of its customers. From Hamina, LNG can also be transported by lorries to other parts of Finland or refuel ships that call at the port.
Several LNG terminals are expected to be established at ports across Europe over the next few years to feed natural gas into the gas grid in an effort to replace Russian gas. Finland also plans to lease a floating storage and regasification (FSRU) vessel from US-based Excelerate Energy to help reduce dependence on the Russian gas supply.