There have been some busy days of late at Balloon Center in Espoo, just outside Helsinki.
"May Day is our Christmas," says the company's CEO Petri Nieminen. He's not able to give a figure offhand for the percentage of annual sales May Day accounts for.
"Anyway, this rite of spring is of real significance," he says.
The time is past when the balloons were filled with hydrogen gas. Even at late as during the 70's larger balloons were a real safety risk because they were full of hydrogen.
"Today we fill the balloons with helium, which is a safe gas," Nieminen points out. That means, for example, a family can safely transport the balloons inside their car. Materials have changed over the decades and fashions change year to year.
"Foil balloons have almost completely replaced balloons made of rubber. These balloons are more long lasting than rubber balloons and the various figures are also good for sales because we are selling some such as Angry Birds on license," says CEO Nieminen.
Petri Nieminen's own May Day will be a bit atypical in one respect. He's seen so many balloons at work in recent weeks, he doesn't plan to have any decorating his home for the holiday.
Pop goes the bottle
Sparkling wines of all types are a big sales item for the festivities, as well.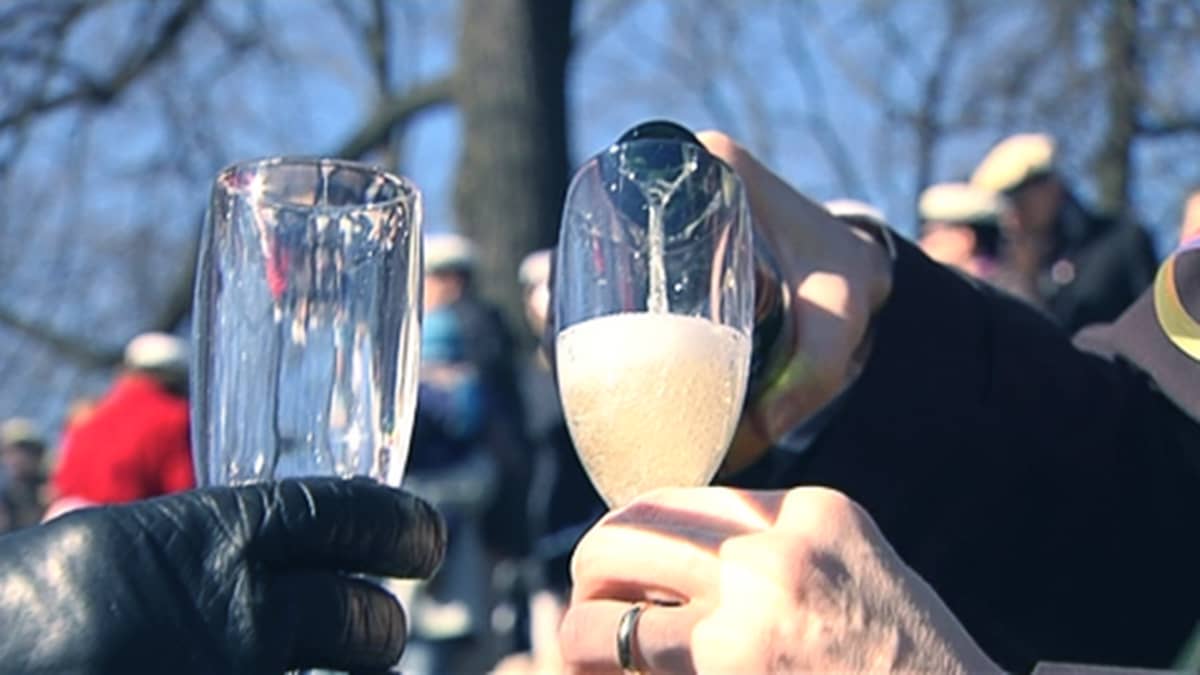 The state alcohol retailer Alko reports that in the week running up to May Day, its sales of bottled bubbly sparkling wines shot up 475% compared to a regular week. Sales of real champagnes grew by 245%.
During the past week, nearly 1.7 million customers have visited Alko outlets, nearly half of them on a single day, Tuesday.