This week, two major rock festivals are vying for audiences in Helsinki, the new Rock the Beach event at Hietaniemi beach and the established heavy-metal festival Tuska at the old Suvilahti power plant grounds. Meanwhile the Puistoblues festival attracts a slightly older crowd in Järvenpää, just north of the capital.
Rock the Beach began under sweltering conditions on Wednesday and continues on Friday and Saturday. The first festival ever arranged in Finland by the country's – and one of the world's – largest concert organisers, Live Nation. It brings a heavy-duty line-up of major US and European rock bands such as Green Day, Queens of the Stone Age and Rammstein. The three-day party is expected to draw more than 40,000 fans.
Between Rock the Beach and this weekend's Tuska, some 140 bands are playing in the city within a few days.
Hard times for hard rockers?
Tuska has been held 15 times before in venues including Kaisaniemi Park. Its organisers are clearly annoyed by Live Nation's decision to stage its mega-fest on the traditional Tuska head-banging weekend.
"I'd be lying if I claimed that this wasn't going to affect us," says promoter Jouni Markkanen. "They have a lot of the same kind of programming and certainly we're a bit miffed that it's on the same weekend."
In particular, he is worried by RTB's booking of Rammstein on Saturday. The aggressive German band is extremely popular in Finland – including among Tuska's core heavy-rock audience.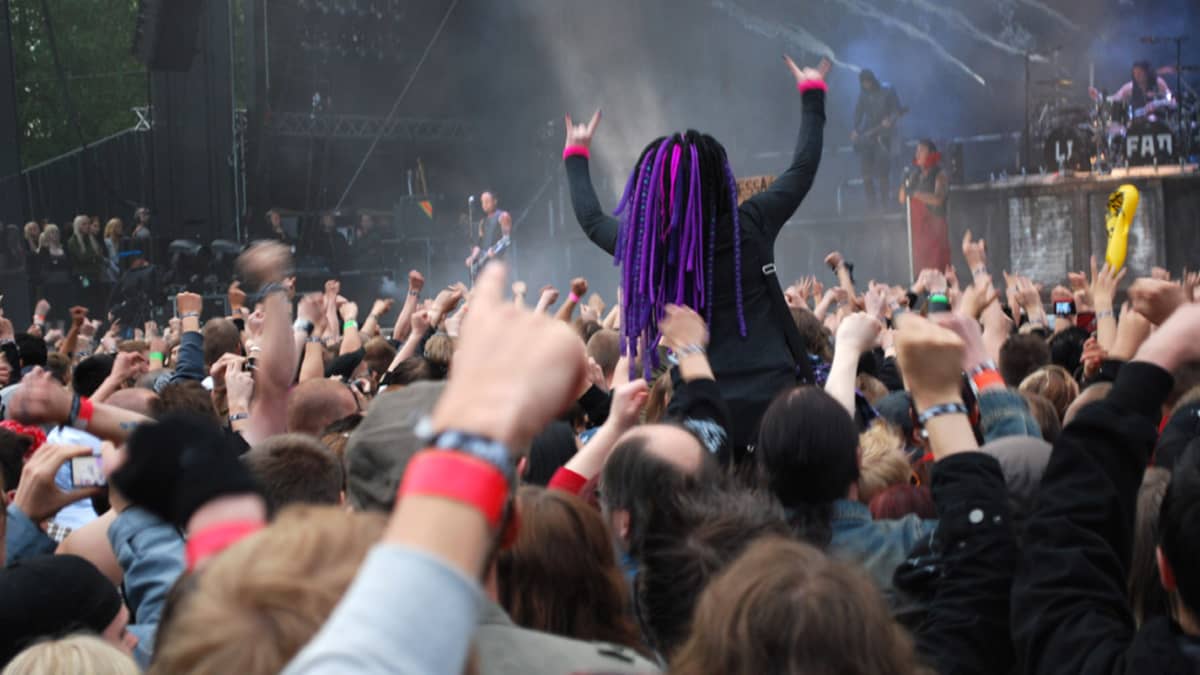 In response, says Markkanen, Tuska has programmed a more strictly metal line-up including the US band Testament, Denmark's King Diamond and Finnish stalwarts Nightwish, Amorphis, Stratovarius and Stam1na. He says they're also marketing the event more assertively than in the past.
Survival of the fittest
Other festival organisers grumble that Live Nation is cherry-picking the hottest names for its own event and offer less attractive acts to other festivals. The company's head promoter, Scott Lavender, says the problems lie elsewhere.
"The biggest problem for Finnish festivals is not other events here, but other European festivals," Lavender says, adding that it's much easier to attract stars to central Europe than relatively remote Nordic countries.
Large international concert organisers have already pushed some traditional festivals out of business in Sweden and elsewhere, and that could happen here as well.
Markkanen expects some of the more traditional events to fade away, saying: "Some will certainly drop out, though I can't say how many."
Lavender agrees, saying: "There are already so many events in Finland that some festivals will certainly have to be shut down. But I think the traditional festivals will survive."