Already in its 26th edition, Finland's biggest film festival kicked off in an unassuming manner. Usually the most glamorous event at festivals, the opening gala of the Helsinki International Film Festival (HIFF) could have been mistaken for any one of the nearly 500 screenings hosted during the ten-day festival at cinemas across the capital.
It was a far cry from red carpets and tuxedoes, as the festival's Artistic Director Pekka Lanerva emerged at the front of a packed Bio Rex theatre in casual dress to make a short speech that basically amounted to an introduction of the French opening film.
La vie d'Adèle: Chaptres 1 et 2 by French-Tunisian director Abdellatif Kechiche was all the more striking for the lack of graces surrounding it. An emotional tour de force, the three-hour film chronicles the coming of age and lesbian relationship of high-school student Adèle with direct, raw intensity.
The 2013 Cannes Film Festival Jury headed by Steven Spielberg awarded the picture the prestigious Palme d'Or, and Lanerva also praised the movie as a clear stand-out at Cannes, where he was scouting films to brighten up Helsinki's autumn evenings.
Love and Anarchy
With long, explicit lesbian sex scenes – totally justified in the context of its full-on uncensored take on a young woman's life and search for identity – _La vie d'Adèle _was a fitting opening for the festival. Called the 'Love and Anarchy' festival in Finnish, HIFF has over the years profiled itself as a purveyor of taboo-breaking, provocative and even shocking cinema.
Its emphases are also apparent in this year's festival trailer (screened before all films), which is a collage of sex, violence, despair and intense human emotion in general – realised to the highest technical cinematic standards.
The stereotype of gloomy and extremely liberal Finns inadvertently comes to mind, as one leafs through this year's programme: the general impression is once again of an overabundance of extreme, visceral experience, and the darker sides of the human condition.
Then again, HIFF now offers a far greater range of films compared with earlier days, when 'Love and Anarchy' was probably too gentle a euphemism for much of the festival's marginal, shocking offerings.
Some critics even claim the festival has 'sold out' in terms of its original identity. In 2013, the festival has a slate of audience-luring previews of big American and mainstream Finnish films, which are coming into commercial distribution later in the autumn and winter.
This year's previews include Bill Condon's _The Fifth Estate _about WikiLeaks, Side Effects, which director Steven Soderbergh has said is his last movie, Mud by Jeff Nichols, and Gus Van Sandt's _Promised Land _with Matt Damon.  
Dialogue with filmmakers
Finnish audience favourite Dome Karukoski is also premiering his new film _Heart of a Lion _(Leijonasydän), which will officially be released in mid-October. Full-length speeches, flowers and celebrity guests are to be finally expected at next Tuesday's event, which is this year's Finnish Film Gala.
Finnish Film Week, September 20 – 26, showcases more new Finnish films as well as movies that have premiered in the past year. Subtitled in English for the convenience of international festival guests and industry professionals, this is a rare chance for foreigners to take in fresh home-grown film offerings, as well as to communicate with the filmmakers themselves, who will attend many of the screenings for Q&A's.
The festival is also hosting an impressive list of international guests, including director Joshua Oppenheimer, who's _The Act of Killing _on Indonesia's mass killings has been touted as this year's best documentary; _Mistaken for Strangers _director Tom Berninger and producer Craig Charland; and actor Tahar Rahim, best known for his performance in Jacques Audiard's A Prophet.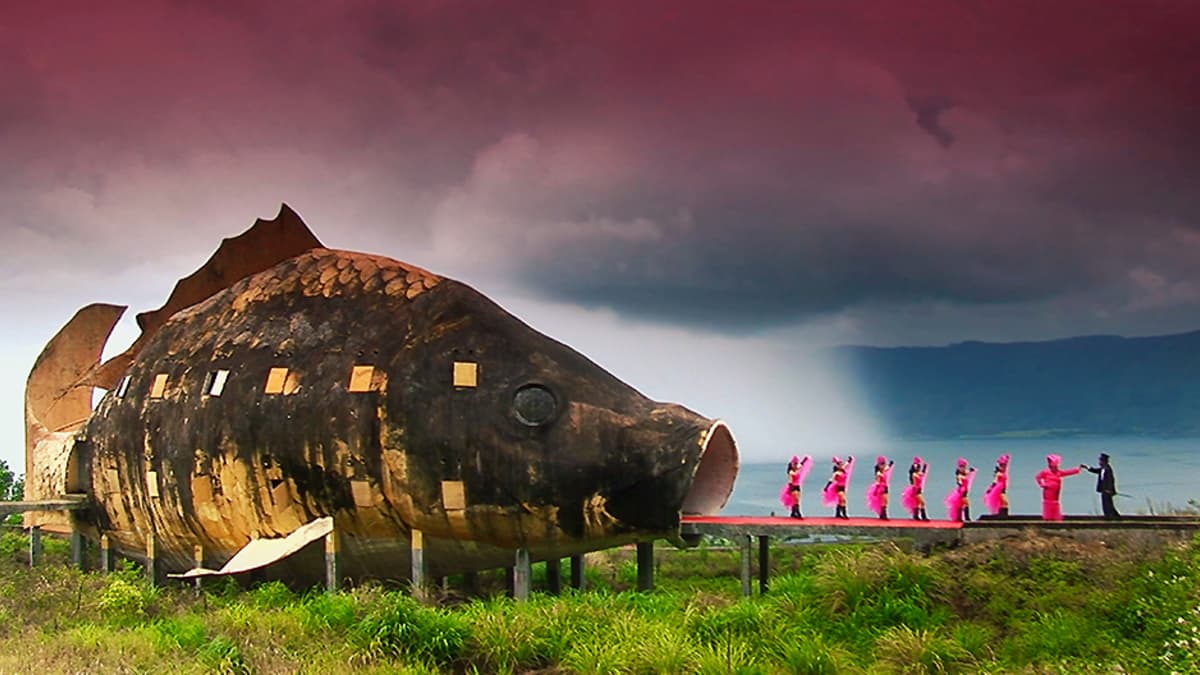 Feast before famine
Though venturing into main-stream cinema, HIFF still delivers the goods when it comes to alternative film fare and indie productions. As Artistic Director Lanerva has pointed out, Finland's cinemas offer a very limited, commercial selection of films – despite the recent digitalisation of theatres and the resulting ease of distribution.
With HIFF, Finnish audiences have the rare opportunity to see flicks other than blockbusters on Helsinki's big screens in festival categories such as 'Nordic Exposures' showing the best new Nordic films, 'Tere Eesti' with a selection of Estonian film, 'Arabian Visions' with topical cinema from the Middle East, 'Asian Cuts', and the Spanish and South American offerings in 'Latin Moods'.
With around 180 full-length features and documentaries, and another 160 short films to choose from, cinemaphiles have until September 29 to gorge on the offering – before Hollywood reclaims the silver screens.