The six-day We Jazz Festival, which wraps up on Saturday, started off in style at the nineteenth century Alexander Theatre and continued on to the Kallio district's intimate Kuudes Linja club.
There, drummer Teppo Mäkynen led a trio in an unprecedented "3-D loft session". His electronic space-jazz trio and the audience – who encircled the band – all wore three-dimensional glasses to watch live animation projected in 360 degrees during the set.
"You can see the instruments all right through these psychedelic glasses, but eye contact with the other musicians is really important, and when you can't see the other guys' eyes sometimes you don't know what they're thinking," Mäkynen told Yle.
The crowd seemed thrilled, though, including a Japanese couple who found the experience fascinating and exotic.
"I think if we could have those kinds of experiences, if you could bring it to Japan, it also will get a high popularity there," said Misao Toyoshima.
Space is the place?
Asked if this could form an export product, Mäkynen grins behind his 3-D shades.
"Maybe you could send us out in a spaceship and we could do the same thing out there in space...we'd be in the right surroundings for the feeling you get from these visuals. So maybe that would be a dream – at least it's far enough away," said Mäkynen, who's also one of the directors of the Pori Jazz Festival.
At the other end of the visual scale from the riotous 3-D light show, saxophonist Jukka Perko's band played two sold-out shows in complete darkness on Thursday. Also playing two shows is another internationally-acclaimed Finnish saxman, Timo Lassy, who helped put the week's programme together.
"We've gotten influences from various places and travelled around the world, but this is really quite an original event, this kind of urban event, a sort of utopia, a jazz dream that you can jump into a for week," he muses.
Cinematic sounds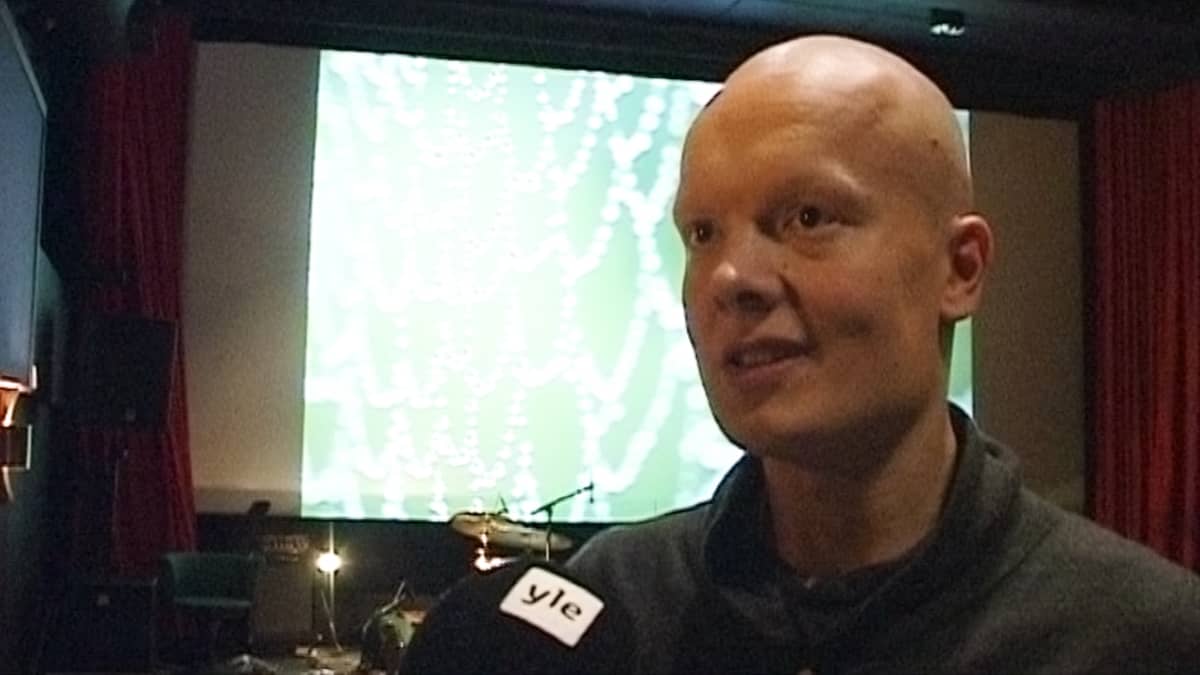 Oddarrang's atmospheric "post-rock" sound has been acclaimed in the British press this autumn. On Wednesday, the quintet played a set accompanying specially-commissioned short films at a vintage movie theatre.
"It's really different performing with films because we have to carry it forward within the framework of the movies; we can't stretch out much," says Olavi Louhivuori, the band's drummer and main composer. "But we also get inspiration from them. The films that we've done music for aren't very exact themselves. As long as we know those certain spots where we should be at a certain time, that's enough for us."