Finland's biggest cultural event, the 17-day Helsinki Festival, has entered its final week. One of this year's marquee events is a collaboration between two leading lights of the American avant-garde: Laurie Anderson and the Kronos Quartet, who both began their careers in the 1970s.
On Monday evening, New York-based multi-media artist Anderson and San Francisco's Kronos Quartet take the arena-style stage at the Helsinki Music Centre. The following evening, Kronos appear with Finnish accordionist Kimmo Pohjonen at the Huvila Tent.
Avant-garde to Top of the Pops
On Sunday, Anderson stopped by the Helsinki Festival Tent to discuss her latest project and long career in art. That career had an odd beginning in 1981 when her experimental single "O Superman (For Massenet)" became a surprise pop hit in Britain.
Since then, as a violinist, filmmaker, singer, spoken word and performance artist, she has explored themes of technology, commercialism, patriotism and militarism – as in her chilling 1983 piece "Finnish Farmers (siirryt toiseen palveluun)," which is partly inspired by the Winter War of 1939-40.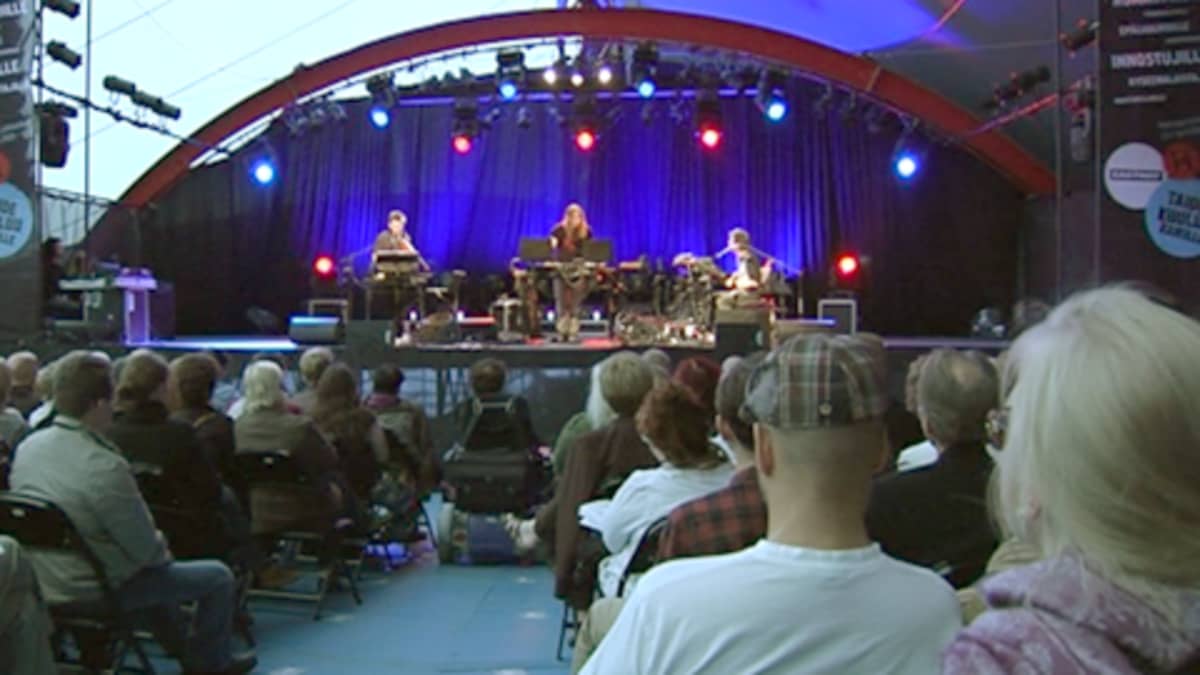 For Anderson, 67, the return to Finland may be bittersweet. She last performed at the Helsinki Festival five years ago with her husband, irascible rock legend Lou Reed, with whom she collaborated since the early 1990s.
"It was always wonderful to collaborate," she told Yle. "He was a very dangerous musician. He was able to focus very fiercely on music and ask it to do a lot of things. He really came to play; he wasn't decorative. He really meant it."
Love and loss
Reed died last October. Almost exactly a year earlier, Anderson lost much of her equipment and archives when Hurricane Sandy struck New York, where she lives in lower Manhattan's Chinatown.
Her experiences of losing – and letting go – underpin Landfall, the full-length audio-visual work that she performs with Kronos.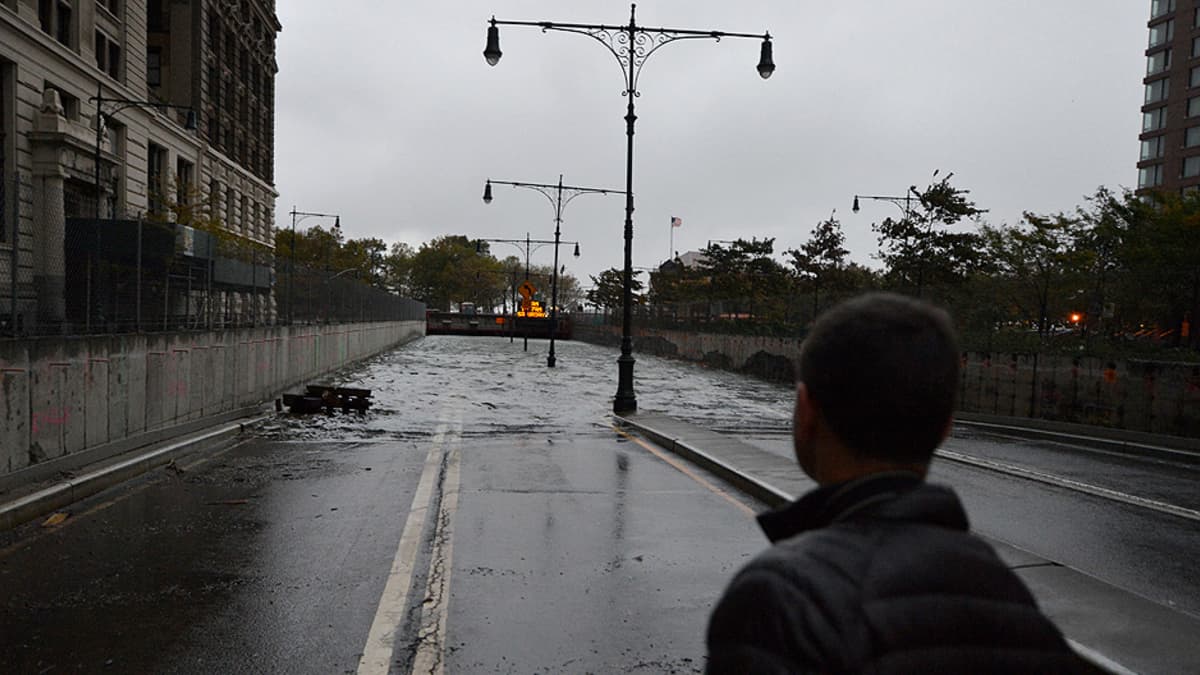 "Hurricane Sandy happened at the end of writing this work. I was just looking for something to tie it together and shape it. I realised they were all things about disappearing and flying away," she recalls.
"There's a long list of species that have disappeared, for example. It's really haunting, all the animals that have disappeared from the face of the earth. So I realised that loss was a big kind of theme – loss and spaciousness – in what I wrote. When Sandy hit, I was just finishing, so the last story became about Sandy."
"I did lose a huge amount of things," says Anderson. "I live next to the river, so the whole neighbourhood was flooded. It was really decimated."
In retrospect, she sees this as a blessing in disguise.
"I lost a lot of older work and also things that I realised I didn't need at all. I'm a pack rat. I save a lot of stuff. And I realised that many of the things I lost were very unimportant to me. I gradually realised that I was quite grateful for this automatic clean-out. So that became part of the work."
Anderson, who performed an emotional concert in Manhattan just days after the September 11 attacks, has become a powerful interpreter of loss. On Monday, it's Helsinki's turn to experience her latest cathartic vision.
Click here for our video report on Laurie Anderson.