Hvitträsk, a sprawling log studio complex designed and built by three leading Finland architects around 1903, is a popular tourist destination in the forests of Kirkkonummi, 30 kilometres west of Helsinki. This spring, visitors to the studio-home-turned-museum have been stunned to see that most of the tall trees around the 'wilderness lodge' have been felled, clear-cut style.
The state-owned Senate Properties has cut down nearly all the old-growth spruces along the road into Hvitträsk, sparking strong reactions among visitor, local residents and social media commentators.
The National Board of Antiquities (NBA) says the logging was necessary because many of the trees were in bad shape and posed a safety risk to visitors.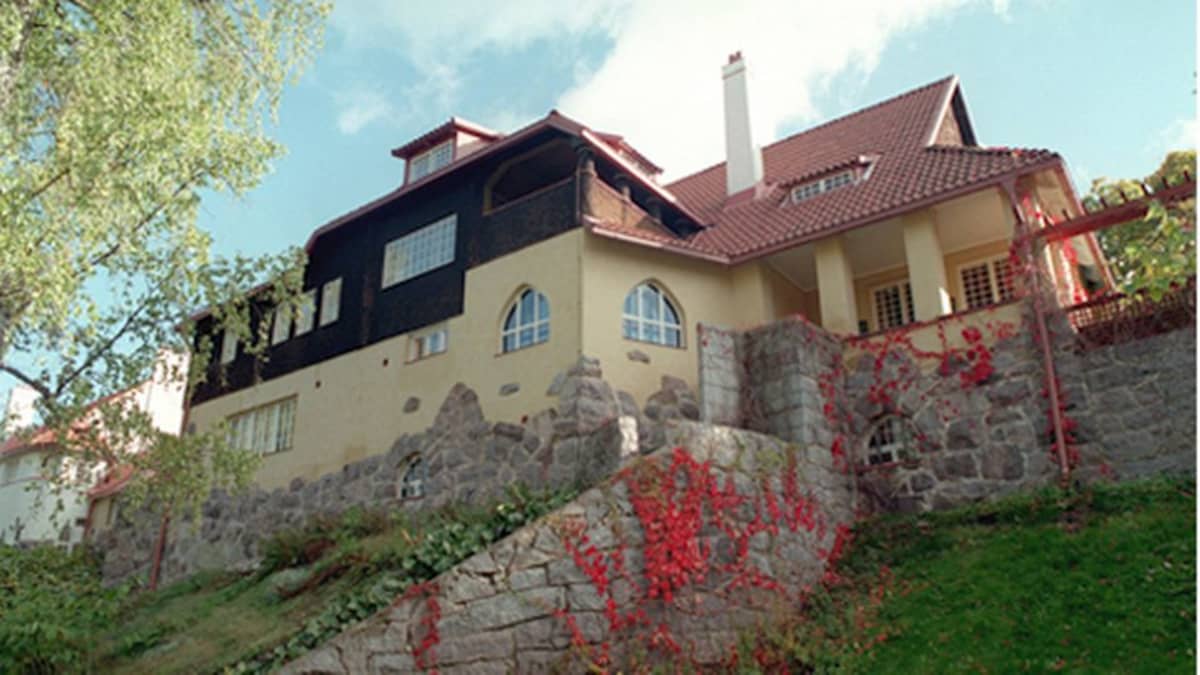 Just after the turn of the last century, young Helsinki architects Eliel Saarinen, Herman Gesellius and Armas Lindgren built Hvitträsk as a wilderness studio and home for themselves and their families. They chose a steep hillside over a lake, decorating the buildings in a National Romantic styleinspired by the surrounding old-growth forest. It became a gathering place and inspiration for pre-independence artists such as Akseli Gallen-Kallela and Jean Sibelius.
"A case of overkill"
The Natural Resources Institute Finland (Luke) has criticised the logging operation as excessive.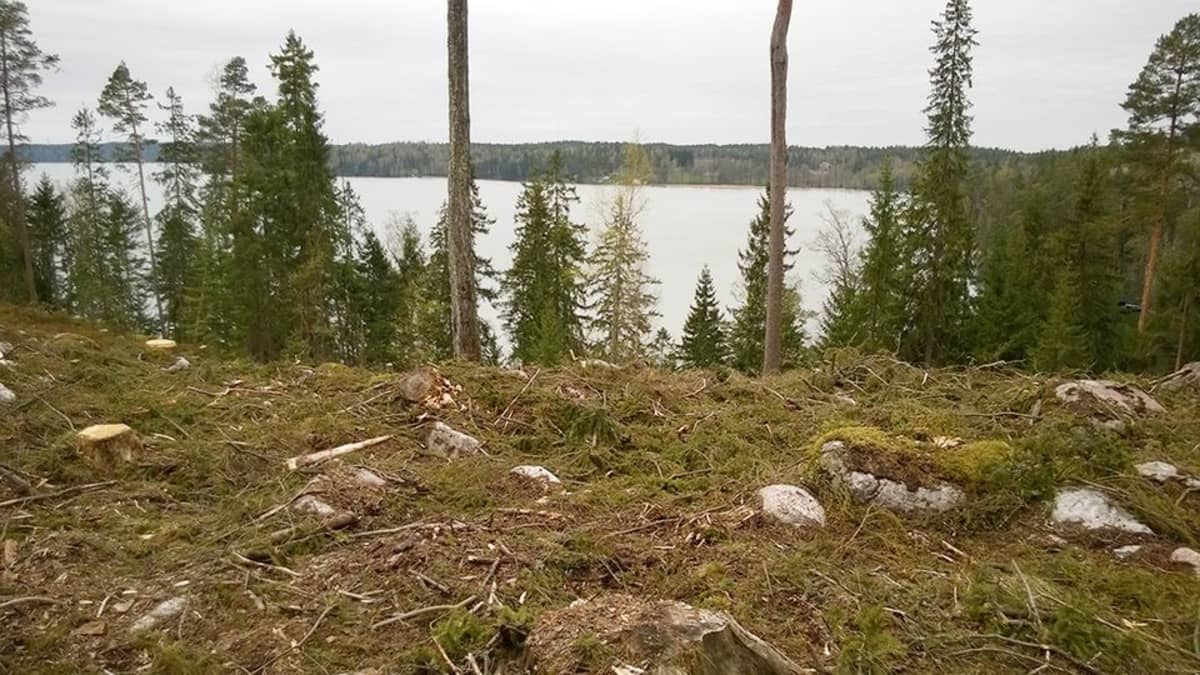 "At first glance it seems that this may be a case of overkill. From a landscape perspective, a clear-cut was not the most sensible alternative," says Dr Marja-Leena Päätalo, a researcher at Luke and the affiliated Finnish Forest Research Institute (Metla).
Management of the Hvitträsk area was handed over last year from the NBA to Senate Properties, but the decision to cut down the trees was made by the NBA. Officials from both organisations say that so many trees needed to be removed that those few remaining and unprotected by the forest would have also been vulnerable to falling in storms – so a decision was made to remove all the trees from certain areas.
"Of course the risk of damage from wind increases when a forest is thinned out," Päätalo told Yle. "Even if the remaining trees are healthy, it may be that they can fall down after a heavy thinning. But it is quite unlikely that this would have posed a danger to people."
Questionable rationale
The environmental group Greenpeace has also weighed in. Its forest expert Matti Liimatainen questions the rationale for the destruction, as the forests around Hvitträsk were not particularly rotten or in danger of falling.
"In Vienna's city parks, for instance, where there are very old trees, there are signs warning people to avoid the areas during storms or strong winds. The same would have worked here," he says.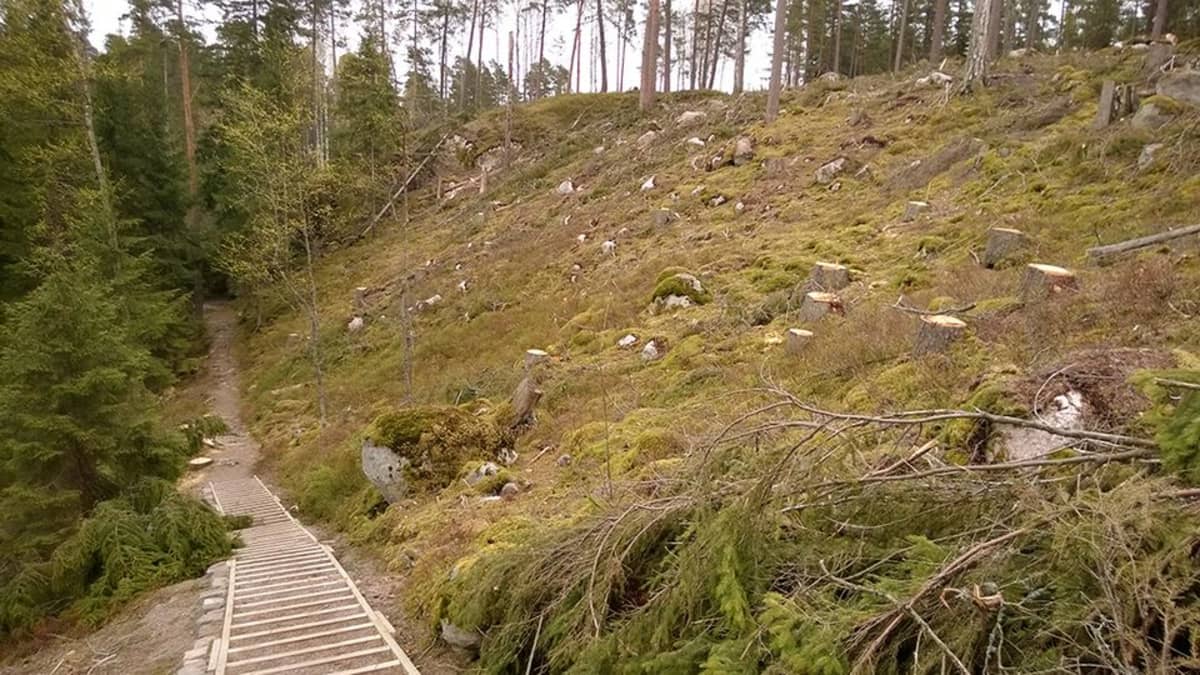 According to Liimatainen, this famous national landscape has now been ruined for at least 200 years. He is not placated by Senate Properties' promise to plant new trees in the area this summer.
"There was a peaceful path that went down the steep slope, lined by trees that were several hundred years old. The place had an old, dignified atmosphere. Now it has been raped, to put it bluntly. Let's see whether people 200 years from now know how to handle things better than now."