May's so-far summery conditions have prompted an abundant bloom of cherry blossoms in Helsinki's Cherry Tree Park in Roihuvuori.
In Buddhist tradition the cherry tree symbolises transience and it is said that Samurai warriors stopped to immerse themselves in the fleeting beauty of the delicate pink blooms.
For them, the flower's ephemeral nature was a metaphor for the life of a soldier – it matures, bursts into flower and enjoys the vibrancy of life for a moment before its inevitable and rapid decline.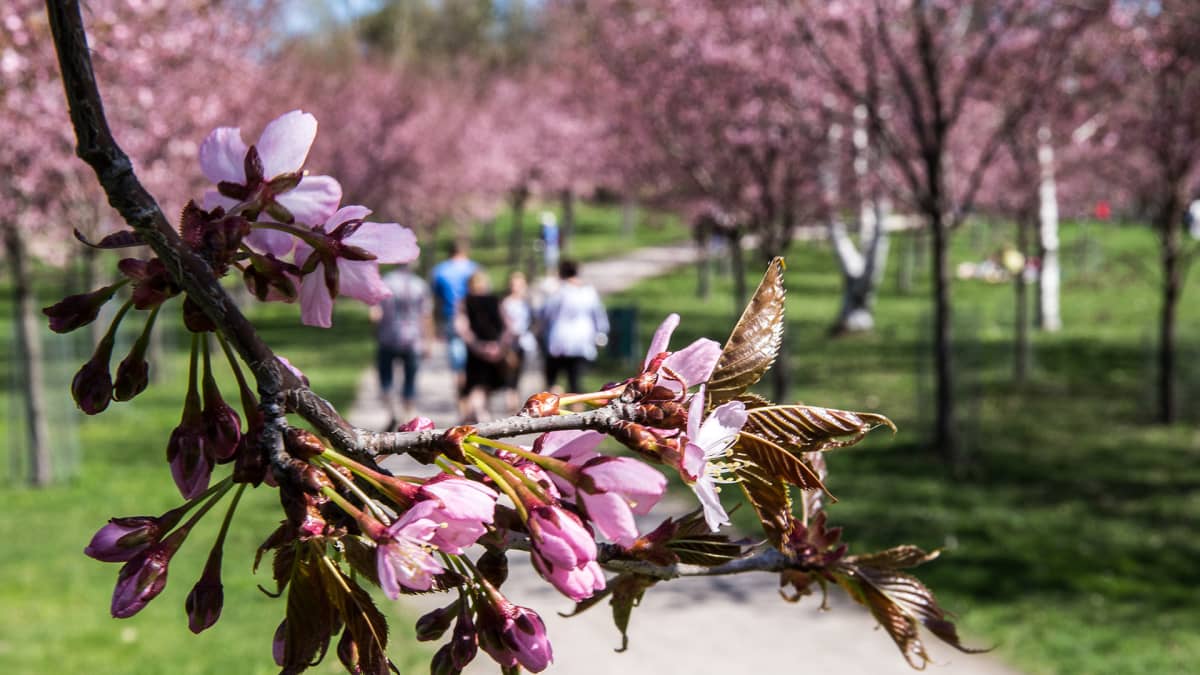 Next Sunday, May 15, the Japanese spring festival known as Hanami will celebrate the flowers' momentary splendour. Some of the park's trees are well ahead of the festival and are already in riotous bloom – depending on prevailing weather conditions, the flowering period can last between one and two weeks.
In English the Japanese term "hanami" literally means "flower viewing". The tradition is ancient, dating back centuries and is considered one of modern-day Japan's most important festivals. Since the festival takes place when the trees are in bloom, the date varies from year to year.
Cherry trees sponsored by Japanese community
Roihuvuori's Japanese garden and Cherry Tree Park are home to a total of some 240 cherry trees and represents the country's single largest cluster of cherry trees.
The trees were planted with sponsorship from Helsinki's Japanese community. The first 52 saplings were put into the ground in 2007 and two years later, the orchard had already expanded to 150 trees.
Locals have marked the cherry tree festival since the first observance on Mother's Day in 2008. Since then, the pink-hued spectacle has expanded to include thousands.
As on previous occasions, this year's celebrations will offer a diverse mix of Japanese culture, including ikebana floral arrangement, origami paper folding art as well as butoh and para para dance performances.