About a year ago, the Finnish Radiation and Nuclear Safety Authority (STUK) carried out an investigation of the safety culture at Fennovoima. The nuclear watchdog found a number of problems, as reported by Yle in mid-August. Prior to the probe, several employees of Fennovoima and affiliated companies had expressed concerns over safety to STUK. Yle has now learned that at least one of those whistleblowers, Nils Merikanto, lost his job as a result.
On Friday, September 2, Yle asked Jussi Lehto, CEO of Voimaosakeyhtiö SF (VSF), whether it was correct that a director who had gone to regulators to express safety worries had been dismissed as a result. Lehto strongly denied this.
"There is no basis to this kind of claim," said Lehto. "Certainly people have come and gone during this process. That's normal. But it is not true that anyone left because he went to talk to STUK."
The executive who was fired, Nils Merikanto, served as liaison officer. His responsibility was ensuring that the interests of VSF shareholders were met in the power plant project.
34% Russian state-owned
VSF represents the planned plant's domestic owners, which include steel giant Outokumpu and an array of local power companies, most of them publicly-held. VSF owns 66 percent of Fennovoima. The remainder is held by RAOS Voima, which is part of the Russian state-owned nuclear corporation Rosatom.
Fennovoima, founded in 2007, has a 2010 decision-in-principle from the government and Parliament to build a new nuclear power plant in Pyhäjoki on Finland's west coast. STUK must approve the construction licence application before the project can move ahead, though.
"It is true that I was dismissed because of my visit to STUK," Merikanto told Yle. "However my non-disclosure agreement prevented me from speaking out about company matters."
According to his notice of termination of employment dated September 2015, "the reason for the termination of employment is related to the Employee's contact and meeting at his own initiative with the authorities overseeing the operations of the Employer's subsidiary."
Merikanto says he was asked to tell his colleagues that he was retiring. He says his co-workers did not believe this, so he eventually told them that he had been fired.
The notice of termination was signed by CEO Jussi Lehto.
Lehto denies link
Yle called Lehto again on Monday to ask why VSF had provided incorrect information about the case. Lehto again insisted that Merikanto had not been let go because of his visit to the regulators.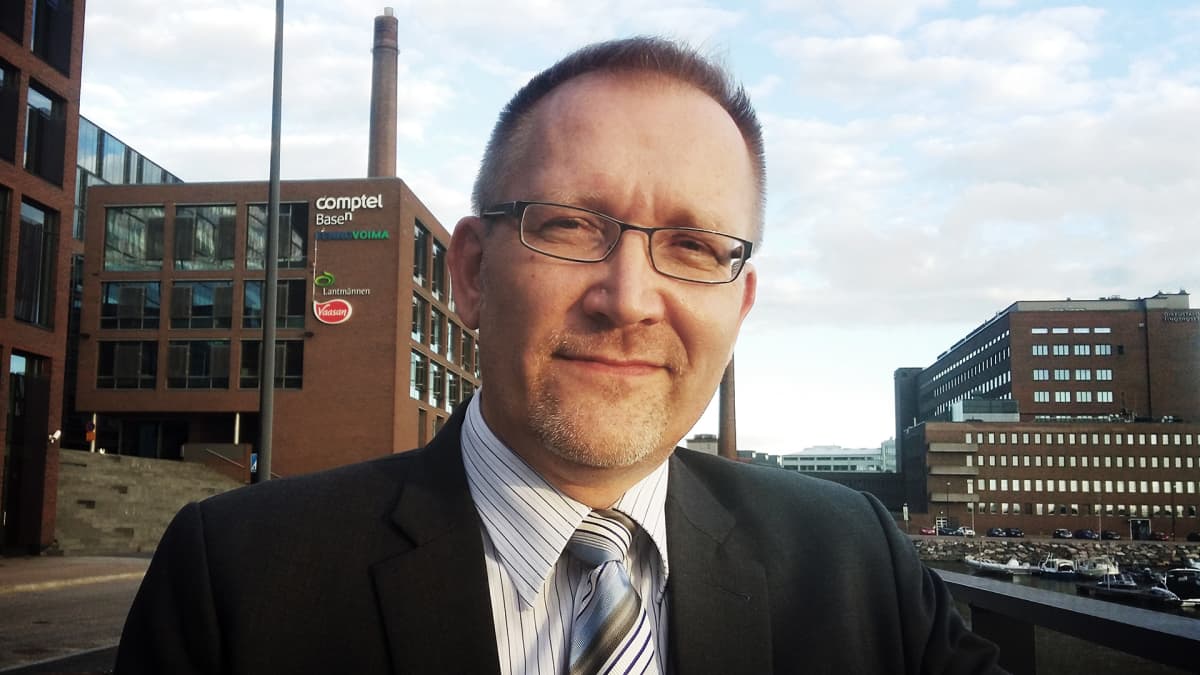 "It's important to us that the person in that position is in direct, open contact with STUK. The claim that the conclusion we came to was a result of something like that is wrong," Lehto said.
The Yle reporter then said that she had seen the notice of termination and that it clearly stated that the dismissal was a result of the meeting with STUK.
"Well, um, there are many things...that cooperation with this person did not work in any direction," Lehto replied. "And it may be that there were some things that triggered this [dismissal]."
"Gentlemen's agreement"
Lehto at first refused to agree to a TV interview, but eventually came to Yle on Monday evening to explain the incident on camera.
"We made a gentlemen's agreement with this person that we would both say publicly that he had retired. Up until now, I have tried to follow this gentlemen's agreement," said Lehto.
Lehto added that there had been a "significantly longer-term problem" with Merikanto.
"Perhaps this was kind of the final straw that he went to communicate externally about the project in the wrong way," the chief executive said.
So is this a message to others working for Fennovoima that they should not speak to STUK?
"It is not in any way a question that one should not speak about things, but of course it is a question of following the procedures that have been agreed on," he said.
STUK: "Violates the idea of safety culture"
STUK completed its internal report on Fennovoima in December 2015. It called into question whether safety issues were a priority at Fennovoima and whether the relatively new company had sufficient know-how in the nuclear field.
STUK Deputy Director Tapani Virolainen says that he had not heard of Merikanto's firing before being asked about it by Yle.
"Certainly this violates the idea of safety culture. That includes the idea that people dare to speak out in their organisation without being condemned, even if they have a different view or question the organisation's operational model. In a way, this is an extreme method for a person to come to the authorities and express his worries. We take these concerns seriously," Virolainen told Yle.
Virolainen says that STUK has had similar discussions about Fennovoima with other employees as well.
"There are a number of cases. The discussions that we have had with employees of Fennovoima or its affiliated companies are of course confidential, though. We do not report to Fennovoima about them," Virolainen said.
Merikanto says he told his employers that he planned to visit STUK and later informed them about what had been discussed.
Timetables outweigh safety?
Virolainen notes that the STUK report referred to confidential accounts from employees and that it heard similar messages in the interviews that it carried out.
The STUK document said that it appeared that timetables had been set as a higher priority than safety on the project.
Lehto was asked whether some of the domestic owners are in a rush to push the project forward.
"Of course owners are interested in project schedules and costs. Certainly in this type of venture, all of the owners fully understand the situation, though. Safety matters take as much time as they need," said Lehto.
More on this story in the Finnish-language current affairs programme A-studio on Yle TV 1 at 9.05 pm on Tuesday.